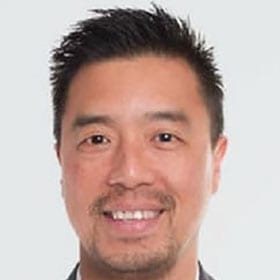 MBBS, FRANZCR, Radiation Oncologist
I feel so inspired by my patients' resilience and their fearless ability to face adversity that I want to do all I can to help them live well.
Clinical interests in breast, urological, gynaecological, skin, head and neck, and lung tumours, plus benign conditions.
Raphael obtained his initial medical degree from the University of Western Australia (UWA) in 1996 and spent his formative years at Royal Perth Hospital (RPH). After working as a volunteer surgical registrar at the major teaching hospital in Kathmandu (Nepal), a term as a relief registrar in radiation oncology at RPH sparked a passion and prompted a change in career direction.
After initial training in radiation oncology at Sir Charles Gairdner Hospital (SCGH), Raphael completed his training at the Peter MacCallum Cancer Centre in Melbourne. This was followed by a fellowship in image-guided radiation therapy and brachytherapy at the Austin Hospital in Victoria. Raphael returned to SCGH in 2009 and was appointed head of the Department of Radiation Oncology from 2011 – 2013. He then moved to GenesisCare where he is currently the Director of Cancer Services at Shenton House in Joondalup. He also works as a consultant at Fiona Stanley Hospital and at GenesisCare Wembley, and conducts a clinic in Geraldton on a monthly basis.
Raphael is a council board member of the Faculty of Radiation Oncology with the Royal Australian and New Zealand College of Radiologists (RANZCR), adjunct associate professor at the School of Medical and Health Sciences at ECU, assistant professor at the School of Surgery at UWA, and a reviewer for the Journal of Medical Imaging and Radiation Oncology (JMIRO). In addition, Raphael also has numerous research publications, oral presentations, and posters to his name.
Did you know?
Raphael has the uncanny ability to lose his way, but loves to turn it into an adventure. He enjoys extra long bike rides, usually because he's managed to get himself lost somewhere in our suburbs!
Raphael is an experienced gynaecological radiation oncologist. He also has an interest in head and neck, lung, upper gastrointestinal, colorectal, urological and skin cancers, as well as the highly technical aspects of radiotherapy practice, including high-dose rate brachytherapy and stereotactic lung and cranial therapies.
Trans Tasman Radiation Oncology Group (TROG)
Australasian Gastro-Intestinal Trials Group (AGITG)
Australia and New Zealand Head and Neck Society (ANZHNS)
Australia and New Zealand Gynaecological Oncology Group (ANZGOG)
European Society for Radiotherapy and Oncology (ESTRO)