Introduction
Breast cancer
Breast cancer treatment at GenesisCare
At GenesisCare we use state-of-the art technology and best practice, evidence-based treatment protocols to provide the latest cancer treatments.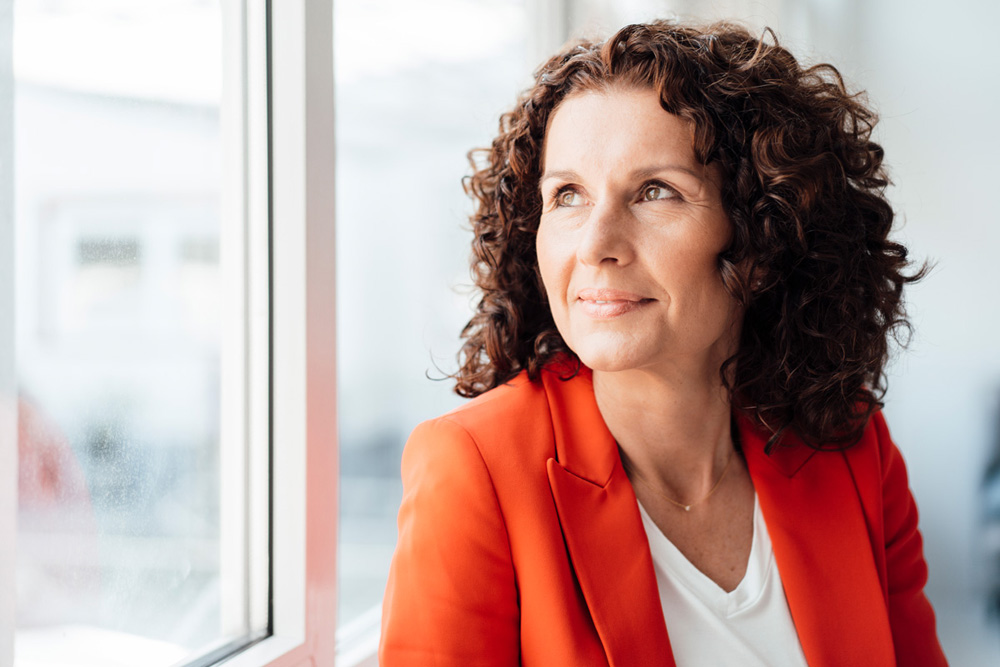 What is breast cancer?
In Australia, breast cancer is the most common cancer diagnosed in women and, although rare, breast cancer can also affect men.
Breast cancer is the abnormal growth of the cells lining the breast lobules or ducts. These cells grow uncontrollably and have the potential to spread to other parts of the body.
In 2019, it is estimated that 19,535 new cases of breast cancer were diagnosed in Australia. This relates to 19,371 females and 164 males. It is also estimated that the risk of an individual being diagnosed with breast cancer by their 85th birthday will be 1 in 7 females. (1 in 675 for males)¹
Early detection and treatment of breast cancer can significantly improve survival outcomes.
There can be early warning signs of breast cancer, and these can vary from person to person. However, in many cases, there are no obvious signs or symptoms. The most common symptom is a lump or mass in the breast. Seeing a doctor for an evaluation will help you determine whether something you notice is cause for concern. It is important to remember that other, benign conditions may cause changes to the breasts, and very often these relate to a simple infection or harmless cyst.
Swelling in all or part of the breast
Irritation or dimpling on the skin
Pain in the breast or nipple
Nipple turning inwards (retraction)
Redness or scaliness
A lump of mass in the breast
Nipple discharge
A lump or swelling in the underarm lymph nodes
Different types of breast cancer
Non-invasive breast cancer

Non-invasive breast cancer is when the abnormal cells have not grown in to or invaded the surrounding normal tissue. Types of non-invasive breast cancer include:
Ductal carcinoma in situ (DCIS)
Cancer cells are found within the milk ducts of the breast. If left untreated, DCIS could progress to invasive cancer over time. DCIS is therefore usually treated with surgery and breast radiation therapy.
There is now a test available to predict the benefit of radiation therapy for DCIS patients. To find out more click here.
Lobular carcinoma in situ (LCIS)
Abnormal cells are found within breast lobules, but it's not cancer. Although LCIS increases the risk of developing cancer, most women with this condition won't go on to develop breast cancer.
Invasive breast cancer
Invasive breast cancer means the cancer cells have spread outside the ducts or lobules of the breast to nearby breast tissue. Types of invasive breast cancer:
Early breast cancer 
Refers to cancer that is contained within the breast and may have spread to surrounding lymph nodes in the breast or armpit but not anywhere else in the body. The most common types are invasive ductal carcinoma (IDC) and invasive lobular carcinoma (ILC).
Locally advanced breast cancer
The cancer has spread to other areas nearby, such as the chest wall (including the skin and muscles of the chest) and lymph nodes.
Secondary (metastatic or advanced) breast cancer
The cancer has spread to other parts of the body, such as the bones, liver or lungs.
Diagnosis
Women of all ages should be familiar with the normal look and feel of their breasts. If you do happen to notice any changes, we recommend you see your doctor. Below is an easy guide on how to 'self-exam'
How to check your breasts each month
Don't worry if you feel a lump in your breast. Most women have some lumps or lumpy areas in their breasts all the time, and most breast lumps turn out to be benign (not cancer). There are a number of possible causes of non-cancerous breast lumps, including normal hormonal changes, a benign breast condition, or an injury. When detected and treated early, breast cancer has a high survival rate.
When breast cancer is detected early, women have a much greater chance of being treated successfully and for most women the cancer will not come back after treatment. Tests to diagnose breast cancer may include:
In most cases, breast cancer is diagnosed using a mammogram, a type of X-ray. This is the best method to detect breast cancer early for women over the age of 50. A mammogram can find changes that are too small to be felt during physical examination. If you have symptoms such as a lump but the mammogram is normal it is still recommended you see your doctor.
National screening programs
The aim of screening programs is to pick up early cancers in healthy individuals, who do not have symptoms. Mammography is the screening tool used for the early detection of breast cancer. The government's national screening program, BreastScreen Australia, targets women aged 50 to 74 years as 75 per cent of all breast cancers occur in women over the age of 50.
Women aged 50-74 are invited to undergo free mammograms every two years
Women aged 40-49 and 75 and over are also eligible to receive free mammograms but do not receive an invitation to attend
Women aged over 74 can also be screened free of charge but it is recommended that you discuss options with your GP
Ultrasound/MRI scan
If a mammogram detects any breast changes you may have an ultrasound scan and sometimes may have an MRI scan.
Biopsy
In some cases, you may need a biopsy, where a sample of tissue is taken for examination under a microscope.
Other scans
If cancer is detected in your breast, you may have other scans to see if the cancer has spread to other parts of your body, such as a CT scan, bone scan or PET scan.
Treatments and services
At GenesisCare we are leading the way in how radiation therapy is used to treat breast cancer.
We provide:
Access to evidence-based, precision testing
Rapid access to treatment
A personalised breast care plan with a dedicated radiation oncologist
Access to advanced treatments and technology such as deep inspiration breath hold (DIBH) a technique to reduce radiation to the heart.2
Hypofractionation: a treatment course with reduced overall duration
Tattoo-free radiation therapy, removing the need for permanent skin markers
Access to additional health services including a cardio-oncology service
Evidence-based, precision testing
For patients with DCIS access to evidence-based, precision medicine tests may be available. For more information, please ask your doctor. 
Breast cancer treatment options
The type of treatment your radiation oncologist recommends will depend on your diagnosis, if the cancer has spread, your general health and personal preferences.

In most cases, treatment for breast cancer begins with surgery to remove the tumour.  This can be followed by radiation therapy, chemotherapy or endocrine therapy. All treatment is individually planned. Sometimes chemotherapy, endocrine therapy or radiation therapy is given before surgery. Your doctor will advise which treatment schedule is best for you.
Using the latest technology for breast cancer radiation therapy
With no waiting lists, you will have fast access to the latest breast cancer treatments that precisely target the breast and lymph node areas while minimising side-effects and preserving healthy tissue.
Radiation therapy treatment is delivered using external beam radiation therapy. This uses high-energy radiation beams delivered by a linear accelerator (or LINAC) machine to destroy cancer cells.
There are a number of advanced techniques that allow for the delivery of radiation therapy to provide a precise dose to the targeted area.
Deep Inspiration Breath Hold (DIBH)
DIBH is available at all our centres. It's a simple technique used in breast cancer treatment to help target your radiation therapy while minimising any damage to your lungs and heart. It's used in all left-sided breast cancers and sometimes in right-sided cancers too. For more information click here.
Hypofractionation
This is a method of reducing overall treatment time for the patient by delivering a slightly higher radiation therapy dose for each session. This advanced treatment method allows radiation oncologists to reduce the treatment time and essentially can save the patient weeks of treatment. However not all patients may be suitable for hypofractionation.
Tattoo Free Radiation Therapy 
At GenesisCare we recognise that tattoos may not be an issue for some people, while others can find them to be quite confronting. Advances in technology and treatment protocols in recent years means that radiation therapy can be very accurately localised without the need for permanent skin marks.
At some centres, we use Surface-Guided Radiation Therapy (SGRT) which uses a sophisticated 3-D camera technology to precisely position you on the treatment bed so that treatment can be accurately targeted. There's no need for permanent tattoos, and the faster daily treatment set-up means you spend less time at the centre. Find out more.
In the treatment centres that do not have SGRT technology we have alternative techniques to treat patients with breast cancer without the need for permanent markers or tattoos.
Daily Image-guided Radiation Therapy (IGRT)
Your radiation therapy treatment schedule at GenesisCare involves daily, rather than weekly, image-guided therapy. This means we can track and target your tumour site with precision, even as it changes size and shape. It also means your treatment is as safe and as effective as it can be.
Volumetric Modulated Arc Therapy (VMAT)
We can offer VMAT radiation therapy to all patients with locally advanced breast cancer who need lymph node radiation therapy.
Your treatment with GenesisCare
Your treatment with GenesisCare
Your treatment with GenesisCare
Preparing for your radiation therapy treatment
Before you begin your treatment, you may already have had surgery involving either a lumpectomy or mastectomy. You may also have had chemotherapy or endocrine therapy.
Before treatment starts, your Radiation Oncologist will review your health record, talk about your general health and diagnosis, explain the treatment process, options, as well as potential side-effects. At the completion of your consultation, arrangements will be made for a CT Simulation appointment.  If you have any life events or family priorities coming up, please tell us so that we can build your care plan around them.

It's normal to find it difficult to remember all the information you are given. It's a good idea to bring someone with you to appointments or keep a journal to help you remember what the doctor says.
The CT Simulation appointment involves the radiation therapists gathering the information required by the doctor to be able to prescribe treatment. This appointment can take up to an hour. Your radiation therapist will help to position you for a CT scan. The positioning varies depending on the exact area of the breast you are having treated. You may be required to have your arms up above your head, on your chest or by your side. It is important that you are comfortable in your scanning position as this is the position you will lie in during your planning and treatment sessions.
As part of the simulation procedure, marks may be drawn directly onto your skin to outline the treatment area. These marks are made with a special skin marker and will come off quite easily. Some of you may have a few very small permanent tattoo dots placed on your skin; these will enable the radiation therapists to replicate your daily treatments.
Using images obtained from your CT scan, together with any additional scans, we will create a personalised treatment plan to treat your cancer.
Please take the time to watch the 'What is radiation therapy' video on our website to help you know what to expect. View video here.

Remaining treatments
The remainder of your radiation therapy appointments will be like your first treatment. The number of treatments depends on your individual treatment plan; most breast cancer treatments take 3-4 weeks, attending 5 days per week to complete. You will NOT be radioactive during and after external beam radiotherapy treatment. You can safely mix with other people, including children and pregnant women, at any time during and after your treatment. You will get to know our friendly team with your daily treatments. They will help you relax as much as possible. Please let our team know if you have any concerns.
For the remainder of the day most people can continue to carry out their usual daily activities including work. However, if you need time off, we can help with providing medical certificates. The nursing team will meet with you to provide any self-care tips to take home with you. This may include tips on taking care of your skin around your breasts and managing fatigue.
We understand your time is valuable and will do our best to treat you in a timely manner. While you're receiving treatment, listening to music can help you relax. Our team can offer you a choice.
What happens after my treatment has finished?
At the end of your radiation therapy treatment you will be given a follow up appointment to see the radiation oncologist. This is often 1 – 3 months later depending on what other specialist appointments you may have.  Your nurse will also follow up at discharge and advise you on how best to manage any side affects you may experience.
Emotional support
A cancer diagnosis is life changing. Even before your initial encounter with us you will experience a wave of emotions. It's natural to feel disbelief, anxiety, sadness, anger and loneliness. At GenesisCare we understand these emotions and strive to strengthen your confidence, settle your emotions and create care experiences for the best possible outcomes.
Our care team know your name and get to know who you are as a person. We don't want you to feel alone when you're at GenesisCare. We believe it's the details that make a difference. Gestures and caring words can turn a negative experience into a surprisingly positive one. That's what our patients tell us.
Your nursing team and radiation oncology team are here to support you before, during and after your breast cancer treatment. We are here to guide you to get the support you need which may include a psychologist, exercise physiologist, physiotherapy and dietician.
Please contact your local GenesisCare centre for more details on services available. View a list of our centres here.
Helpful services
Disclaimer
Any procedure including treatments involving radiation carry risks, including skin irritation and associated pain. Before proceeding with a referral for treatment, patients should be advised to seek a second opinion from an appropriately qualified health practitioner. As in any medical procedure, patient experiences and outcomes will vary.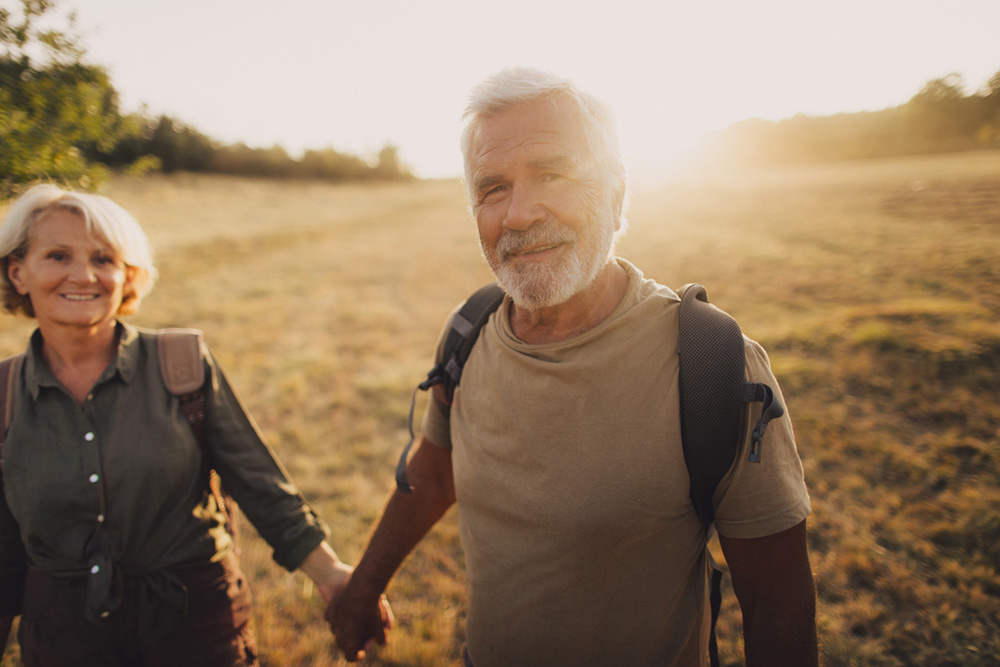 Treatment
Radiation therapy
Radiation therapy kills cancer cells. It's used in the early stages of cancer treatment or after it has started to spread.