What is cervical cancer?
The cervix is a canal between your uterus and vagina. When you're pregnant, your cervix helps keep your baby in place until it's fully developed. Cervical cancer occurs when abnormal cells develop in the lining of the cervix and form a tumour.
Anyone with a cervix can get cervical cancer. This includes women, transgender men and intersex people.
There are two main types of cervical cancer:

Squamous cell carcinoma Starts in the flat squamous cells that line the outer surface of the cervix and is the most common form of cervical cancer1.
Adenocarcinoma Develops in the glandular cells that line the inner surface of the cervix. This type of cancer is relatively difficult to diagnose because it starts high in the cervix and isn't always reached during a cervical screening test.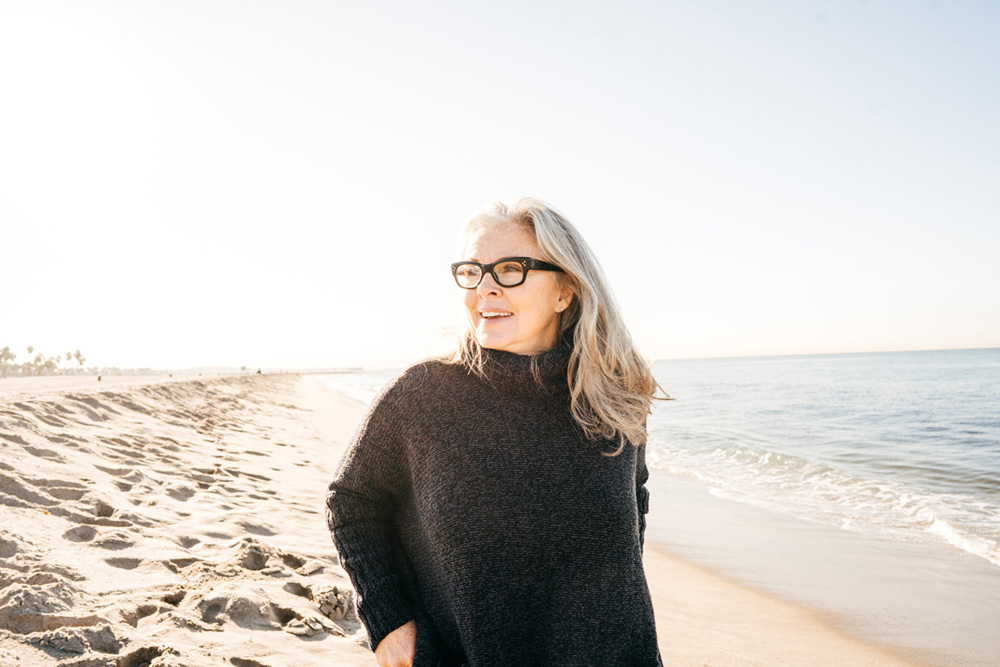 What are precancerous cells in the cervix?
Cells in the cervix don't suddenly become cancerous. Instead, they gradually develop abnormal changes. The main risk factor for these changes is HPV (human papillomavirus), a common sexually transmitted infection2.
Some HPVs, such as genital warts, are considered low risk. Other HPVs are regarded as high risk and can cause serious illness. Usually, your immune system clears the HPV from the body. However, when this doesn't happen, it's called persistent infection.
This persistent infection can cause abnormal cells to develop in the cervix. When this happens, the cells are described as precancerous. Not all people with precancerous cells in the cervix will develop cervical cancer, but it's important to identify them and treat them.
Symptoms of cervical cancer
Precancerous cells in the cervix rarely cause symptoms. Therefore, the only way to discover precancerous cells is to have a cervical screening test (formerly called a PAP smear). Screening is free in Australia and is recommended every 5 years from the age of 25 to 74. 
Cervical Screening Test – a doctor or nurse will insert a speculum (a small instrument) into your vagina to hold it open and then take a swab of cells from your cervix. The swab will be sent to a laboratory to be tested for HPV, which can cause cervical cancer.
If symptoms do occur in cervical cancer, they might include:

vaginal bleeding between periods, during or after sex, or after menopause
pain during sex
pelvic pain
heavier or longer lasting periods
changes to vaginal discharge, such as unusual colour, smell, or volume
Having any of these symptoms doesn't mean you have cervical cancer, but you should see your doctor for a check-up even if you're up to date with your cervical screening tests. 
What causes cervical cancer?
Nearly all cases of cervical cancer are linked to a high-risk type of HPV3. Not everyone with HPV will get cervical cancer, but everyone with cervical cancer has a link to HPV. Other risks include:

smoking4
long-term use of the contraceptive pill gives a small increased risk5
weakened immune system6
people whose mother was given DES during pregnancy, an artificial form of oestrogen used between 1939 and 19717
Can anything prevent cervical cancer?
The HPV vaccine, Gardasil 9, gives almost 100% protection against 9 HPV types8. It's advised that people receive the vaccine before becoming sexually active. It's provided free in Australian secondary schools to children aged 12-13 as part of the National Immunisation Program. If you are over 20 and would like the vaccination, you will need to pay for it. Ask your GP for more information.
Diagnosis
Diagnosing cervical cancer
If your screening test shows any precancerous or cancerous cells, your GP will refer you to a specialist for more tests. These may include:
Colposcopy – Your doctor will use a magnifying device called a colposcope to examine your cervix. As with cervical screening, the doctor will insert a speculum (a small instrument) into your vagina to hold it open, but the colposcope does not enter your body.
Biopsy – The doctor will take a tissue sample of any suspicious looking cells they see during the colposcopy. The sample will be sent to a laboratory for analysis.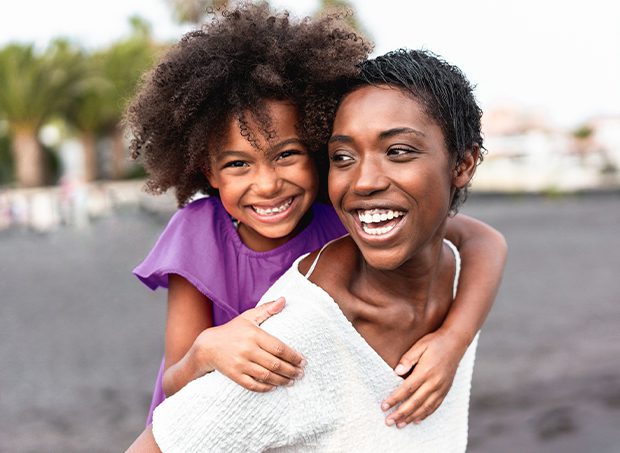 If you are found to have precancerous cells, your doctor will talk to you about the next steps. These may include:

Large loop excision of the transformation zone (LLETZ) – A heated, thin wire loop is used to remove precancerous cells to help prevent cancer from developing. The procedure takes about 20 minutes and may be done with either a local or general anaesthetic.
Cone biopsy – This is done when a large area of abnormal cells is found. It's performed under general anaesthetic. A surgeon removes a cone-shaped piece of tissue from the cervix.
Laser surgery – A laser beam is delivered through the vagina to remove abnormal cells. The procedure takes about 5 minutes and is performed with either a local or general anaesthetic.
If you are found to have cervical cancer, your doctor will explain which of the four stages you have and how far your cancer has progressed. Stage 1 is the least advanced, and Stage 4 is the most advanced. 
Treatments
Treatments for cervical cancer
Treatment for cervical cancer depends on how advanced it is and whether you would like to have children. If you would like to have children in the future, talk to your doctor about your fertility options before you start treatment. Treatments that may be offered include: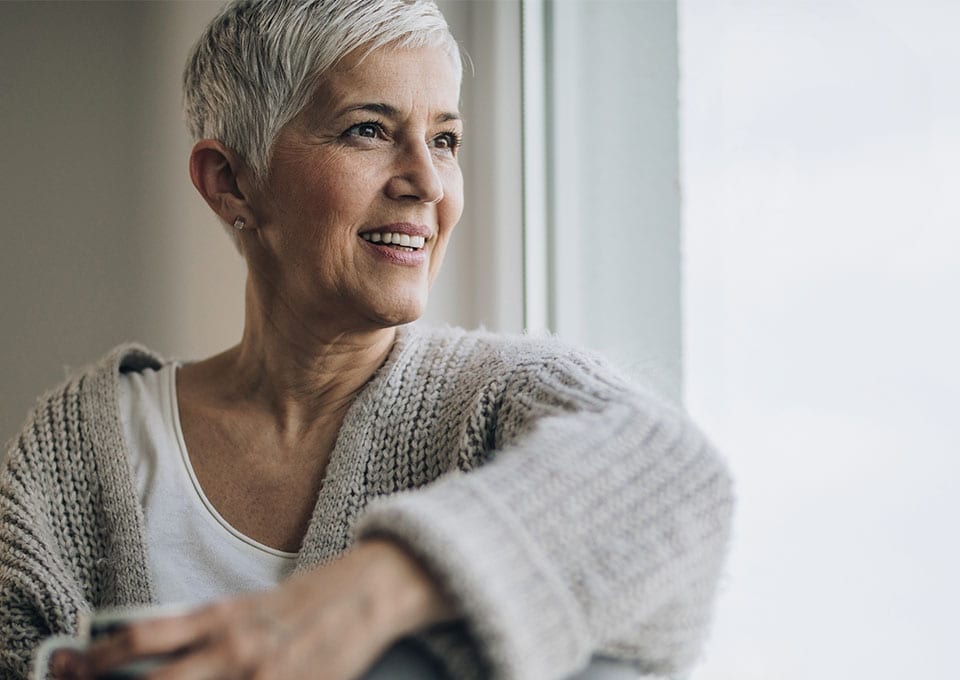 Chemotherapy can involve a single drug or a combination of drugs. These drugs are often injected directly into a vein, although your doctor may prescribe oral medication. It's often used with radiation therapy. 
Radiation therapy uses X-rays to damage or kill cancer cells. Radiation is used when the cervical cancer is inoperable. It targets the cancer in the cervix and the nodes in the pelvis which are at risk. It is used with concurrently with chemotherapy.
Surgery is often advised for early-stage cervical cancer. A cone biopsy may be suggested if the tumour is small or if you would like to have children in the future. With this procedure, your surgeon will remove a cone-shaped piece of tissue from your cervix. If the cancer is more advanced, surgery can remove part or all of the cervix, or the uterus and the cervix. A total hysterectomy is commonly given, which removes the uterus, cervix, and soft tissue around the cervix and top of the vagina. 
Targeted treatments attack specific features of cancer cells. In cervical cancer, targeted therapy may be given in conjunction with chemotherapy to treat cancer that has returned or is in an advanced stage. 
Your treatment with GenesisCare
Your treatment with GenesisCare
We understand that a cancer diagnosis can be emotional and life-changing. It's natural to feel disbelief, anxiety, sadness, anger and loneliness. At GenesisCare, we strive to strengthen your confidence, settle your emotions and create care experiences that give you the best possible outcomes.
Our care team will know your name and get to know who you are as a person. We don't want you to feel alone when you're with GenesisCare. Your nursing team and oncology team are here to support you before, during and after your cancer treatment. We are here to guide you to get you the support you need from experts such as psychologists, exercise physiologists, physiotherapists and dietitians.
Please contact your local GenesisCare centre for more details on the services available. View a list of our centres here.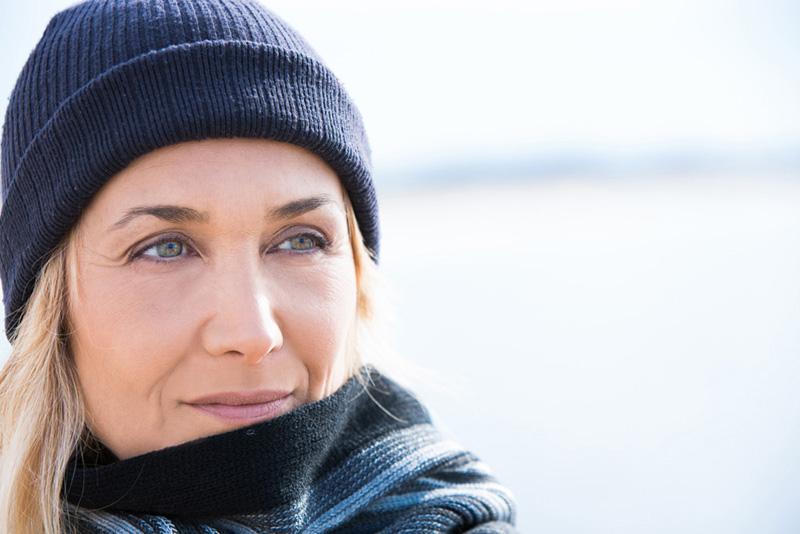 Side effects
Side effects of chemotherapy for cervical cancer
Whether you experience side effects and how severe they are, depends on the type and dose of chemotherapy treatment you are given and your reaction from one treatment cycle to the next. Most side effects are short-term and can be managed. These may include:
fatigue
nausea or vomiting
constipation or diarrhoea
hair loss
easily bruising or bleeding
weight changes
skin changes
dryness during sex
permanent or temporary menopause
mood changes
These symptoms tend to improve gradually once treatment stops. Talk to your doctor or nurse if you feel upset or anxious about how long treatment is taking or the impact of side effects
What can I do to help my chemotherapy treatment go smoothly?
Get as much rest as possible
Aim for a wholefood, varied diet, but we also encourage you to eat foods that interest you rather than what you think you should eat
Appetite changes are common, and you may experience taste changes or nausea
Help manage this by eating small, frequent snacks and avoiding smells that make you nauseous
Drink lots of water
Reach out to support groups and others who have had chemotherapy
Ask your team about topical treatments for your skin if you have irritation or pain
Stay out of the sun as much as possible throughout your treatment
Record your side effects in a diary or journal
Take some gentle exercise, such as walking, if you feel up to it. Light to moderate exercise can reduce treatment-related fatigue and improve your mood. Plan your exercise for times in the day when you know you have more energy
It is important to acknowledge when you are fatigued and rest when you need to
Ask for and accept help from family, friends and neighbours
Be open with employers about your treatment and discuss flexible working options if you need them
Side effects of radiation therapy for cervical cancer
General side effects include:
Nausea
frequent urination
diarrhoea
loss of appetite
tiredness and lethargy for a few weeks after you finish
Specific side effects (depending on the area being treated):
bladder or bowel changes

vaginal discharge
menopause
These side effects will usually ease soon after treatment is finished. Your team will discuss any long-term considerations with you, depending on the tumour type.
Side effects of surgery for cervical cancer
General side effects include:
swelling and pain
difficulty emptying your bladder
constipation
build-up of fluid in the skin
menopause if your ovaries are removed
abdominal pain 
Side effects of targeted therapy for cervical cancer
The side effects may vary depending on the type of targeted therapy you have and how your body reacts. These may include:
high blood pressure

loss of appetite
fatigue
blood clots or bleeding
bowel damage
Helpful services
Other information, resources and support services are available to assist you during your cancer journey. These include:
Cancer Council Australia
13 11 20
Australian Cancer Research Foundation
02 9223 7833