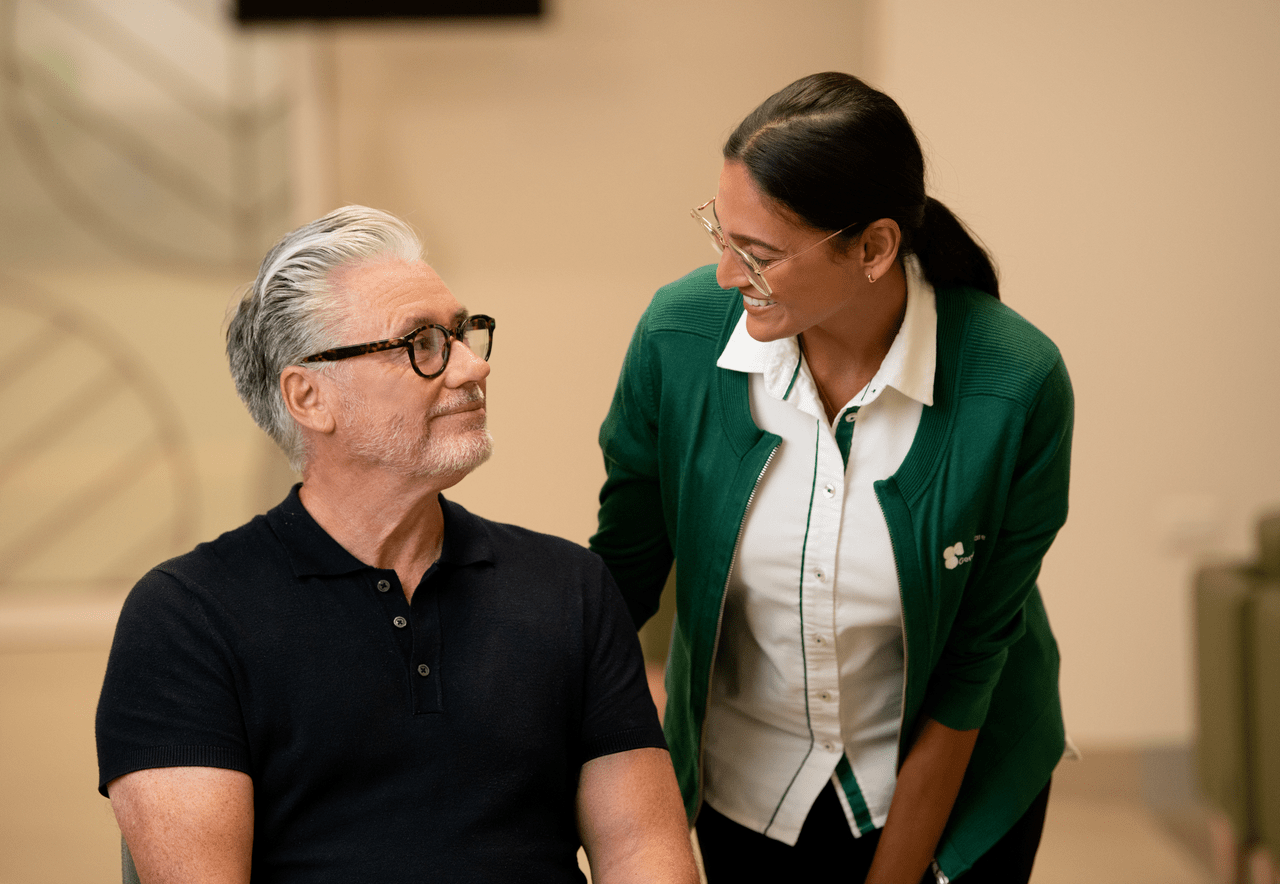 GenesisCare's Site Research Organisation (SRO) provides full-service on-the-ground research support services for sites participating in industry-sponsored, academic and investigator-initiated clinical trials.
Leveraging the expertise of our global physicians and 350 treatment centres globally, we provide industry sponsors access to a large global patient base, leading principal investigators and more than 60 dedicated SRO staff with extensive research expertise across all cancer disease types.  GenesisCare's Site Research Organisation offers sponsors access to highly specialised study start up teams, clinical research lead teams, and clinical operations teams.
The benefits of our integrated site research network model include:
Rapid patient accrual - GenesisCare clinicians see and treat more than 400 000 patients globally every year. Our integrated approach provides industry sponsors access to a large global patient base, which can assist with rapid study patient accrual 
Global start up processes – The SRO global start up team ensures streamlined and fast start up activities, often only requiring one contract, budget, indemnity and ethics covering all sites in each country
Multi-national clinical trials – Our global network of treatment centres and Principal Investigators means we are able to provide trial sites across three continents. 
Investigators – Our SRO is deeply embedded in our global clinician network, enabling us to quickly identify and engage Investigators for new studies
Quality and governance – quality streamlined, document management system
Australia site research network
GenesisCare's network of 41 treatment centres across Australia are all individually equipped for radiation oncology trials. We have theranostic research capabilities at 7 centres across Australia, as well as more than 10 medical oncology and haematology research centres.
World-leading specialist facilities:
All of GenesisCare's primary research centres are equipped with state-of-the-art facilities which can be used to support clinical trials.
24-hour security monitoring and restricted access 
Clinician consulting rooms 
Secured ambient temperature storage for therapies  
Access to back-to-base alarmed fridges and freezers which may be used for investigational product storage 
Access to biological specimen collection, processing and storage facilities 
Facilities for sponsor company monitors including access to phone, fax, photocopier, computer and internet access.
Centralised electronic medical record platform used across all Australian sites 
Meet some of our world-leading investigators:
Medical oncology & haematology