Introduction
Treating cancer
What you can expect as a patient
A cancer diagnosis is one of the most difficult things you'll ever have to deal with. A million thoughts, worries and scenarios will be running through your mind. It's totally normal to feel like that. But you're not alone. Together with your family and friends, we're here. Your care is our focus, every step of the way.
Becoming our patient
Hearing the words 'you have cancer' isn't easy. We know coming to terms with your cancer diagnosis can be hugely challenging for you – as well as for your friends and family. There's a lot to take in, and our site is designed to make your radiation therapy journey easier. Take time to find out more about your condition.
You can explore our resources to learn answers to common questions:
We want to help you understand what you need to do before you arrive for treatment at GenesisCare.
On our site, you'll find information to assist you during your cancer experience, for whatever treatment you require.
When there's support available, the future can seem a little less daunting.
Feeling prepared
We're with you
From day one, the moment you first contact us, we're with you. To listen and support, both practically and emotionally, whenever you need it. We don't just see the cancer, we see you first. You're the reason we're here. Call us any time before, during or after your treatment.
Talking helps
Sometimes talking to a professional can help. They can see things from the outside and give you a different perspective. And if you want specialist help or advice from a nurse, dietitian, or physiotherapist, just ask.
Sorting the practicalities
Things like parking, transport and accommodation can be a bit of a challenge, so we do what we can to make it easy. But if you have any problems getting to and from the centre, let us know and we'll help you sort it out.
Finding help and support
Whether you've received a cancer diagnosis, or are a physician, carer, family member or patient, we're here to help.
You'll be guided through the most common questions and misconceptions about the process for radiation therapy treatment – including:
The different types of treatments we offer
What happens during planning and treatment
Side effects
We also have plenty of real life stories from patients who are keen to share the highs and lows of their treatments with you.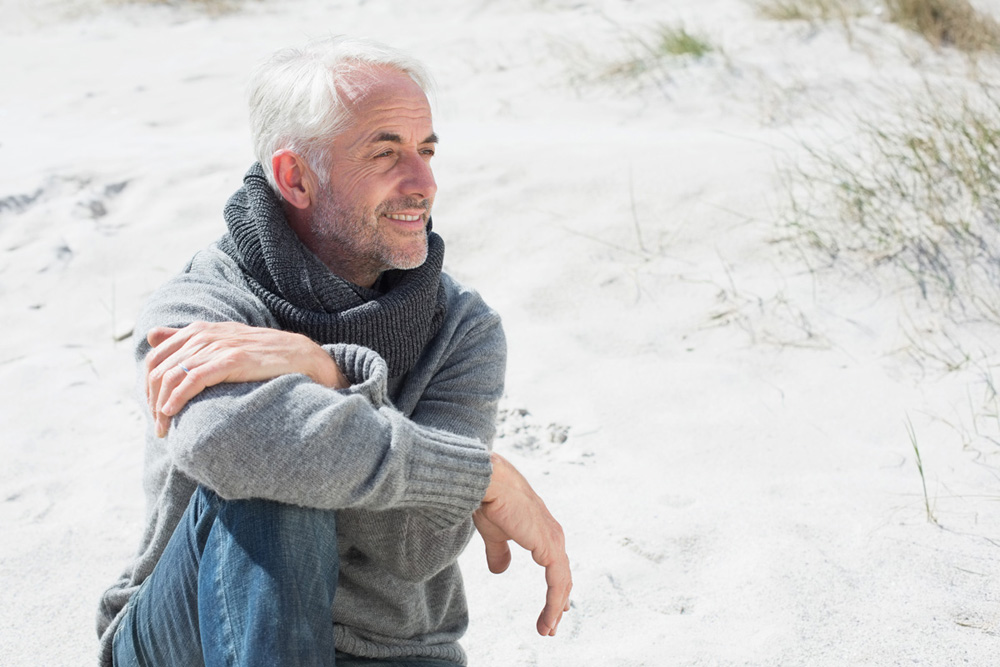 Before your appointment
This is the start of your experience so it's natural to be concerned. Ask any and all questions that come to mind.
To us, designing better care means using the latest cancer treatments and technology to deliver the best outcomes. Depending on your diagnosis, we may use radiation therapy,  chemotherapy or theranostics. We aim to get rid of cancer and minimise damage to healthy cells and reduce the risk of side effects.
We look at care from your perspective. It's all about making it as effective and easy as possible for you.
Before your appointment
We understand you might feel nervous, so you're welcome to visit us before you begin your treatment, to put your mind at ease.
You can also come and meet your care team. We'll talk you through your treatment, and answer any questions. Looking around the treatment area may also help you feel prepared.
During your first appointment
Talk to us, ask questions, learn a bit more about your team and your treatment. You might want to bring a list of questions and take notes at the meeting, so you can refer back to them afterwards.
You're more than welcome to bring a friend or relative with you.
Don't worry if you forget to ask something, there's lots of information to take in. You can always contact us for a chat later if needed.
Your consultant will go through your medical history and talk about any X-rays, scans or other tests you've had. You might also have a thorough physical examination.
You'll also talk about:
How long you might need treatment
The treatment goals
Any side-effects you're likely to experience
Any further tests or treatment you may need
Fitting treatment around your life
Your life isn't put on hold as you have treatment. We understand that. We'll work with you to give you appointment times that fit with everything else you're doing.
Pre-treatment: CT scan
You will likely need a CT scan depending on your diagnosis. This will show us the exact shape, location and size of the tumour. It can guide further tests and helps us manage your treatment. If it's urgent, we can arrange this for the same day as your first consultation.
What is a CT (or CAT) scan?
A CT scan is a type of X-ray that takes detailed 3D images of the inside of your body. This includes your internal organs, blood vessels and bones.
Is it safe?
During a CT scan you'll be exposed to a tiny amount of radiation for a very short time. You won't be 'radioactive', and there's no risk to your family or friends. We can answer any questions before you start.
If you think you could be pregnant, and you haven't already told us, let us know straight away. This is because radiation from the CT scanner – and radiation therapy itself – may harm your baby.
Does it hurt?
CT scanning is completely painless. You'll lie on a table and be moved through the scanner, which is large, doughnut-shaped and open at both ends, so you shouldn't feel claustrophobic. But if you're worried, just let us know before the treatment starts and we can talk about how to make you more comfortable.
How long does it take?
The whole procedure typically takes 30-60 minutes. You'll wear a hospital gown and you might be given a special dye to help improve the image quality. This can be swallowed as a drink, injected into a blood vessel, or passed in a tube into your back passage. Some people might experience a reaction to the dye. Just let us know if you're worried at any time.
Can I move around?
It's important to stay still or the images might be blurry, so we'll need to get you into a comfortable position. We have special equipment that might help with that. You might also be asked to breathe in, out, or hold your breath at certain times.
After the scan we may make some small, permanent marks (tattoos) on your skin. This is to make sure the right area is treated accurately each time. They're smaller than a freckle. If you're having treatment for head or neck cancer, we'll make a special frame (or mask) for you to wear during treatment. The tattoos will be made directly onto the frame or mask.
Watch the having a CT scan video for more detail.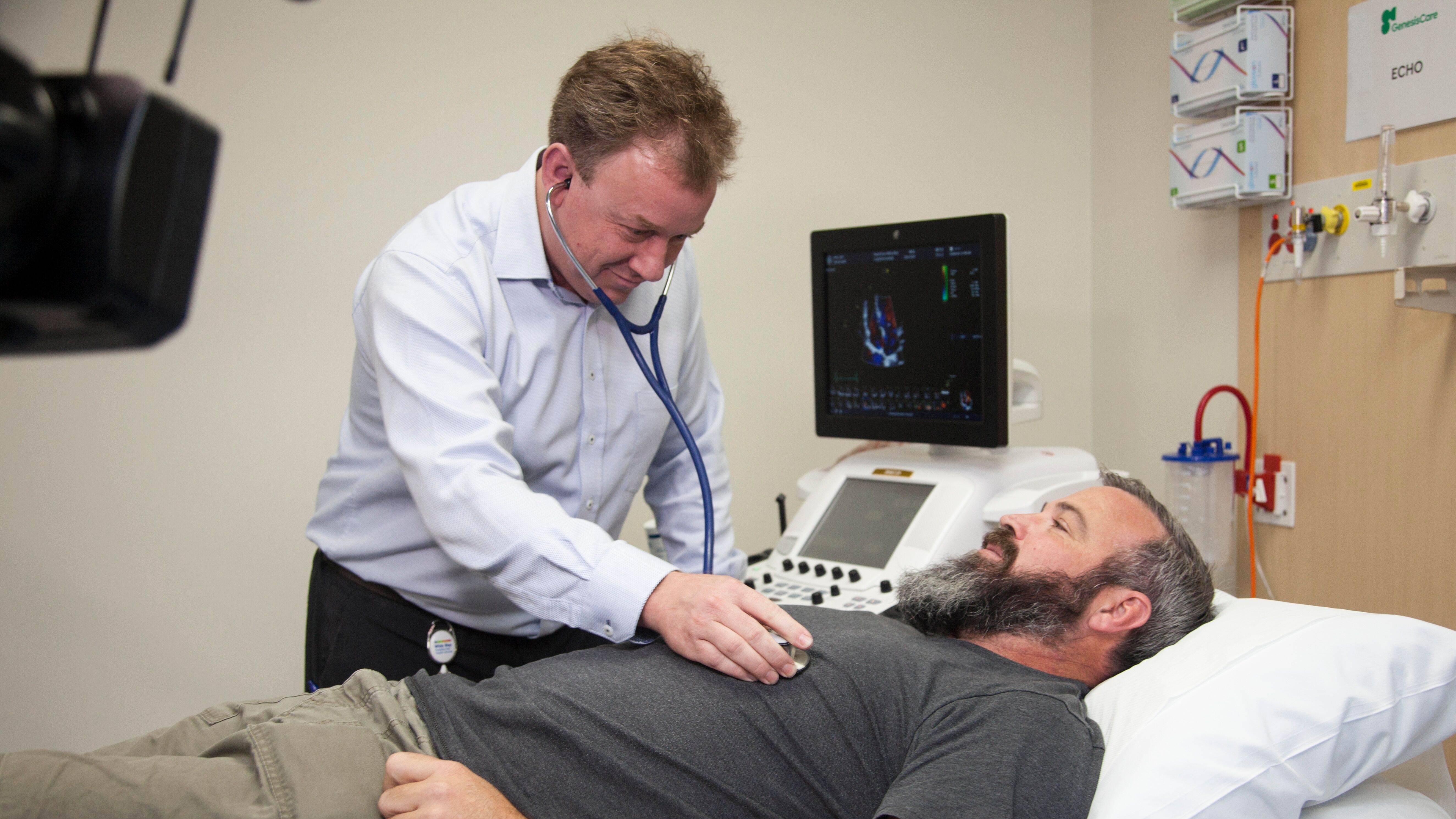 Your treatment plan
Our cancer treatments and technologies use the most advanced technology available, aiming for the most effective treatment with minimal damage or side-effects. Your treatment plan is personalised to you, taking into account the shape, size and location of the tumour. How long your treatment lasts depends on your type of cancer.
Your treatment plan will outline:
The type of radiation therapy you need
How many treatment sessions (these are sometimes called 'fractions')
How often you'll visit (this is known as 'attendance')
What goes on behind the scenes?
If you've had your CT scan, your doctor and planning team will get together and review the images. If you are being treated with radiation oncology, this helps them choose the radiation dose that's right for you. Calculating the correct dose of radiation therapy is called 'dosimetry'. Watch the planning your treatment video for more detail.
If you are receiving another type of treatment, read more under the treatments menu to find out more about what to expect.
Who checks my treatment plan?
Once your plan has been designed, it'll be double-checked by the clinical team. Then it's reviewed and approved. We only start treatment when all of these checks have been done.
Your first appointment
At your first appointment, one of care team will tell you exactly what to expect from your treatment, and can answer any of your questions.
Some things happen at every appointment:
Identity checks. Although some staff will know and recognise you, we always need to check your identity. You'll be asked to confirm your full name, date of birth, address and the area of your body being treated.
Your measurements. Key measurements will also be checked and recorded while you're getting ready.
You'll never have to face your treatment alone. Your care team will always be with you to answer any questions and help you feel comfortable and welcome.
Managing side effects
Like most medical treatments, your treatment can cause side-effects. Some side-effects can be treated or prevented, and most go away once treatment stops. It can be difficult to tell in advance which side-effects you may experience, as they vary from person to person.
The side-effects of treatment can depend on:
The type of cancer and where it is
Which type of therapy is being used–radiation, chemotherapy, theranostics or something else
What the therapy is doing – curing your cancer or managing symptoms
Everyone's different
Side-effects vary from person to person, so it's difficult to predict how you'll be affected. Some people may feel worse towards the end of the course of treatment. Side-effects may last only a few weeks or longer; others are permanent.
We can help you find ways to reduce and manage any side-effects. Together we'll create a care plan to help manage your treatment, and help make it as comfortable as possible. Read more about specific side effects per type of treatment.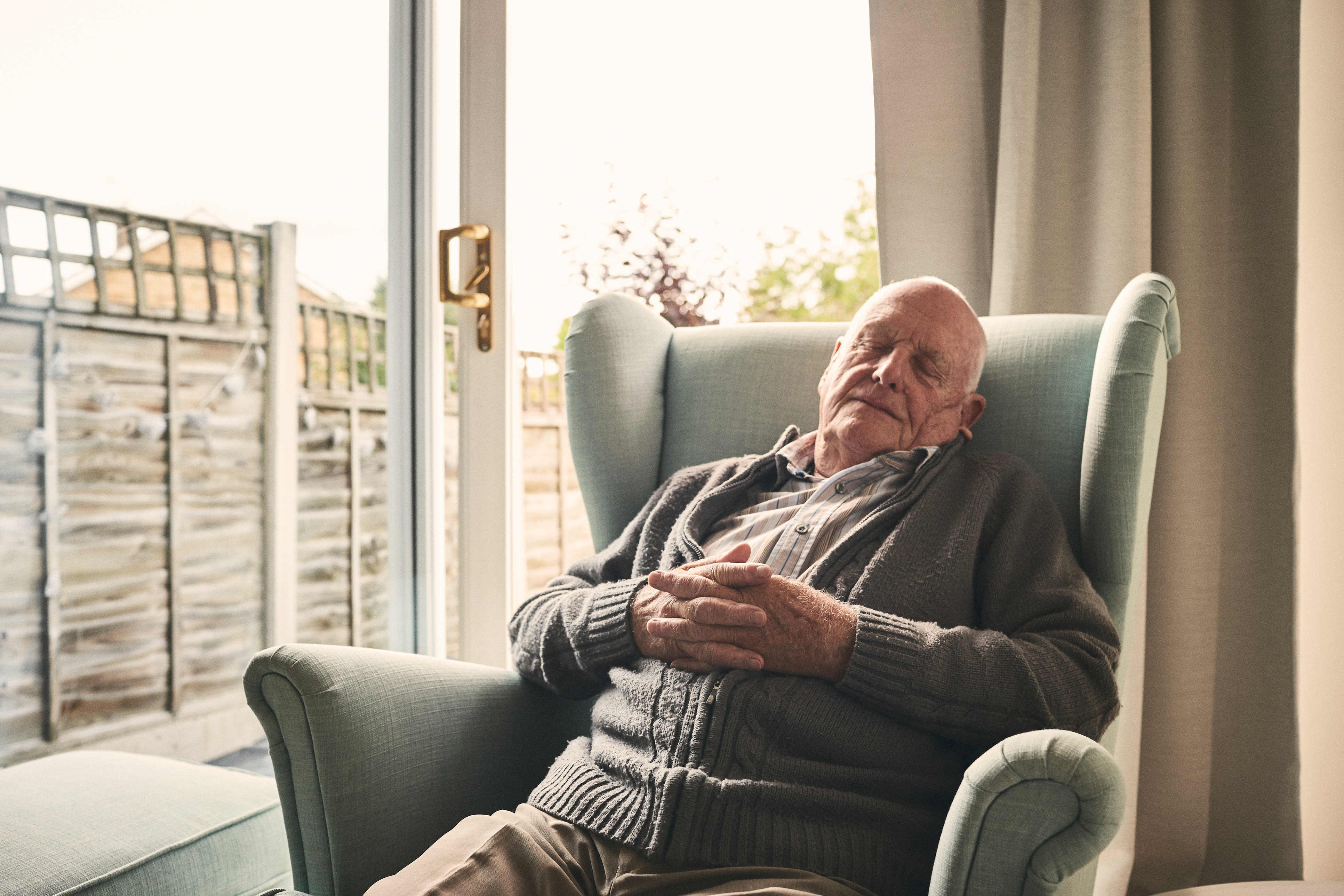 Care after treatment
We don't leave you at the end of your treatment. We're here for you for as long as you need us.
Immediate follow-up care
After your treatment, we'll arrange some follow-up appointments so we can see how you're getting on. We can talk about any health issues or questions you might have.
Some of the things we might cover with you include:
When you can get back to your normal lifestyle
How often we'll need to see each other
Symptoms or side-effects you should keep an eye out for
Any special dietary requirements you might have
Follow-up care includes:
Checking the results of your treatment
Arranging further treatment if needed
Life after cancer
When we say we're with you every step of the way, we mean it. Our relationship with you doesn't have to finish after your final treatment, and you're welcome to call us or drop in and see us any time. You may have questions, concerns or just want to catch up. We've also shared some of the experiences and thoughts of other GenesisCare patients about life post-treatment below, you may find these helpful.
While cancer can have an impact on family around you, it can also change relationships outside of your close circles."
-
"When treatment ends, a new chapter in your life begins. It's a chapter that brings hope and happiness – yet you may also be feeling a little afraid. Many people worry that their cancer will come back, and these feelings can sometimes be quite intense."
"It's normal to feel mixed emotions about follow-up appointments with your doctor, or anniversaries of your cancer diagnosis."
"After cancer, you'll be looking forward to getting back to a more normal life – but it's not always easy. You'll deal with these challenges in your own way, in your own time – and no two cancer experiences are the same."