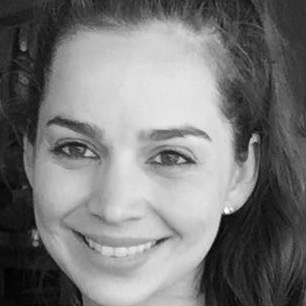 Medical Oncologist, BBiomedSci MBBS FRACP
Every patient is a unique individual and I value getting to know them, and collaborating with them and their families in a shared decision making model with the aim being to achieve the best possible outcomes.
Clinical interests in ageism, oncogeriatrics, breast cancer, genitourinary, and gastrointestinal cancers.
Dr Isobel Porter is an Australian Medical Oncologist with special interests in managing patients with genitourinary and gastrointestinal cancers. Isobel completed her physician and specialist medical oncology training at Royal North Shore Hospital before working as the Oncology Clinical Trials Fellow at Royal North Shore Hospital and then GenesisCare St Leonards. Isobel currently works as a Visiting Medical Oncologist (VMO) at Northern Beaches Hospital and at GenesisCare Frenchs Forest.
Isobel is an active member of the local Urology and Gastrointestinal cancers multidisciplinary team meetings.
Isobel will be on maternity leave in 2023, returning to GenesisCare in January 2024. Dr Kathleen Batty will be looking after Isobel's patients during her leave.
Ageism and oncogeriatrics
Breast cancer
Fellow of Royal Australasian College of Physicians (RACP)
Member Medical Oncology Group of Australia (MOGA)
Member Geriatric Oncology Emerging Experts and Researchers (GOEER)
Member Australian and New Zealand Urogenital and Prostate Cancer Trials Group (ANZUP)
Accepted Oct 2022, pending publication. Krasovitsky M, Porter I and Tuch G. 'The Impact of Ageism in the Care of Older Adults with Cancer', Current Opinion in Supportive & Palliative Care
Porter I, Theodoulou E, et al. 'Adoption of adjuvant bisphosphonates for early breast cancer into standard clinical practice: challenges and lessons learnt from comparison of the UK and Australian experience', Journal of Bone Oncology, November 2021, 31:2212-1374, https://doi.org/10.1016/j.jbo.2021.100402 
Porter I, Guminski A, et al 'A phase II, open-label study of durvalumab in combination with stereotactic body radiotherapy in androgen-intact patients with oligometastatic prostate cancer', Poster presentation, ASCO Genitourinary Cancers Symposium, February 13- 15, 2020.
Porter, I et al. 'Adjuvant bone-modifying agents for women with early breast cancer: documenting Australian prescribing habits', Oral and Poster presentation, MOGA ASM, Canberra, August 2019.