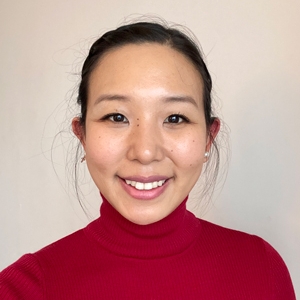 MBBS (Hons), FRACP, FRCPA , Haematologist
Languages spoken
English, Cantonese
Clinical interests in lymphoma, myeloma, blood clots and chronic haematological conditions.
Dr Esther Ting is a dual-trained Clinical and Laboratory Haematologist with a special interest in lymphoma, myeloma, blood clots and other chronic blood conditions. The treatments Esther offers include: malignant haematology, non-malignant haematology, and chemotherapy.
Esther studied medicine at University of New South Wales and graduated with honours in 2010. She then completed physician and specialist haematology training at Royal North Shore, Royal Prince Alfred and Concord Hospitals.
Following this, she travelled overseas to complete a fellowship specialising in lymphoma and myeloma at the Princess Margaret Cancer Hospital in Toronto, Canada. She has also gained experience looking after patients with blood cancers at Cambridge Hospital in the UK.
Esther currently holds a staff specialist appointment at Nepean Public Hospital and is also a haematopathologist at Laverty Pathology.
Fellow of Royal Australasian College of Physicians 
Fellow of Royal College of Pathologists Australasia
Member of Haematology Society of Australia and New Zealand