What is a team-based care clinic?
Team based care is a model developed by GenesisCare based on evidence from around the globe that patient outcomes can be improved by having a multi-disciplinary team involved in their cardiac care. At GenesisCare the cardiologist works with a team of highly trained cardiac nurses and cardiac physiologists to provide patient sub-speciality clinics. We offer clinics for arrhythmias, heart failure, CV risk assessment and cardio-oncology.
How will my patient benefit?
Team based care delivers fast access to appointments
Guideline driven, personalised management plans in an environment that has been proven to improve patient outcomes.
By expanding the care team to include a nurse, we can offer your patients increased education on their condition,
direct nurse lead helpline between appointments to help support increased treatment compliance.
Patients have access to clinics in a number of locations across Melbourne. To find out more please email your local Referrer Engagement Manager Effie Laveglia: Effie.laveglia@genesiscare.com
Alan's story - Living with heart failure
You could feel the level of support, the level of interest, the level of care.
- Alan
Improved patient outcomes with GenesisCare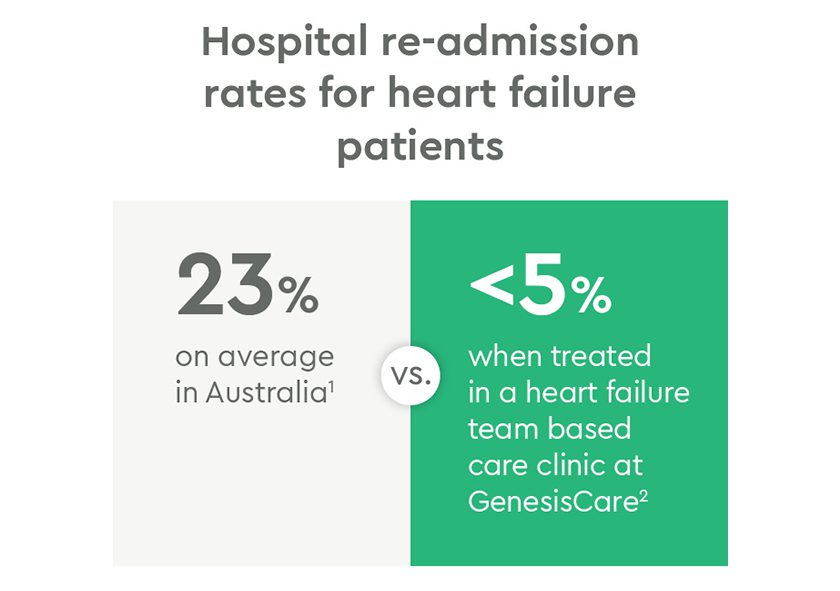 Heart Failure
Hospital re-admission rates are significantly lower for patients treated in a heart failure team based care clinic compared to Australian averages.
Arrhythmia
Patients with Atrial Fibrillation treated in a team based care environment have a significant relative risk reduction in all cause mortality of 56%.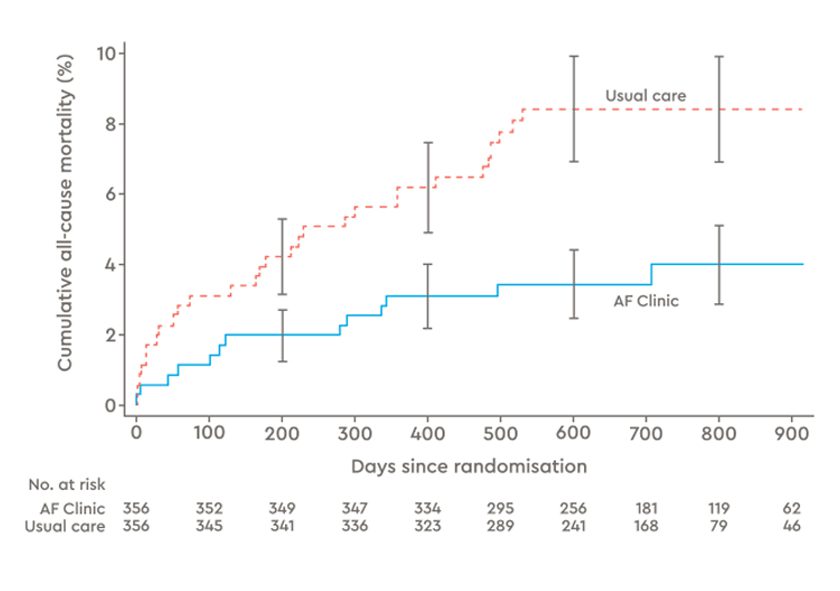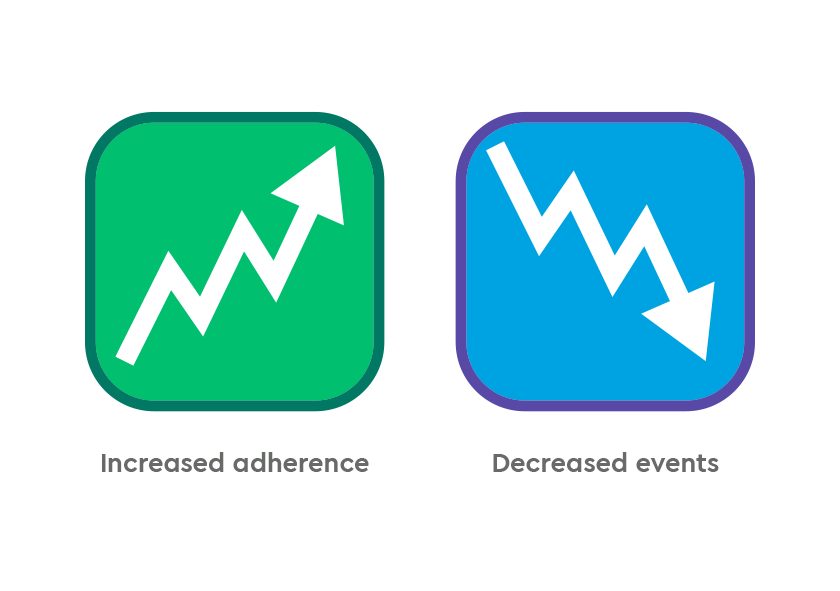 CV Risk Assessment
Decreased Myocardial Infarction rates and increased adherence to Lipid lowering and anti-platelet prescriptions
Cardio-oncology
Managing and preventing CV disease in an at risk population, pre, during and following cancer treatment.