Clinical CRO
A Contract Research Company that integrates with a Clinical Research Network into part of a healthcare company.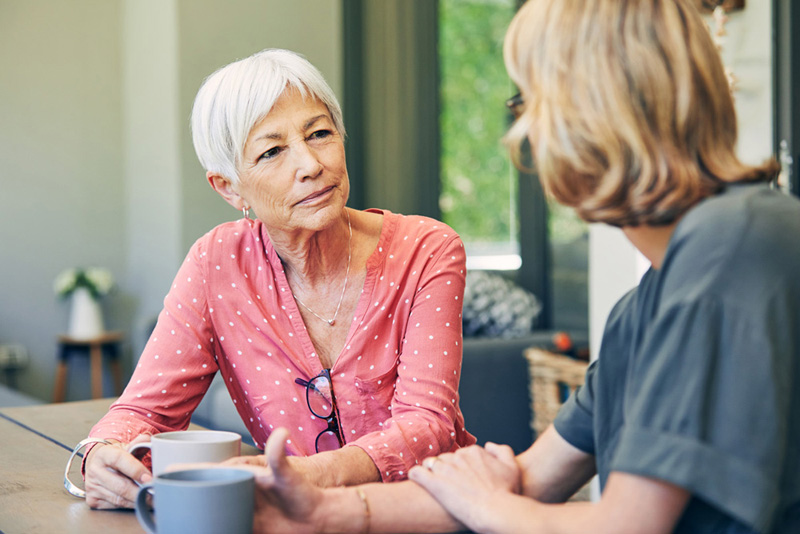 GenesisCare Clinical CRO is an independent company founded by GenesisCare, with people skilled across the full spectrum of traditional CRO service offerings yet connected through GenesisCare to additional research services and investigator sites.
Get in touch if you would like more information about our CRO services or Clinical Trial Network.
Why partner with GenesisCare Clinical CRO?
We offer a unique model integrating a Contract Research Organisation with our Clinical Research Network as well as a bespoke model to fit each client's needs. Our integrated model leads to faster, better designed and cost-effective drug development:
direct to site communication and transparency
rapid access to information on patient availability (e.g. eMR)
better study feasibility & site selection
better patient recruitment & retention
faster escalation & resolution of issues
improved investigator/site engagement
key opinion leader input into study design & reporting
access to "Real World Data" & patient registries
Single point of contact for the CRO and Clinical Research Network
We are not restricted to the use of GenesisCare sites, however, advantages lies within our integration.
Integrated model of Clinical Research Network and CRO embedded in a health care company
International, private Clinical Research Network with:

state of the art equipment
standardised treatment pathways

CRO research capabilities tailored to facilitate research in therapeutic areas of GenesisCare's specialisation
Advanced information technology platform with eMR and patient reported outcomes capability allowing:

extraction of Real World Data
construction of registries
support for commercialisation

Nuclear Medicine Services:

dosimetry
central imaging
Australia R&D Tax Incentive
GenesisCare CRO provides full Australian delivery to help leverage the full benefits of the R&D Tax Incentive
A 43.5% refundable tax offset for eligible expenditure for companies with a turnover <$20 Million A 38.5% non-refundable tax offset for eligible expenditure for companies with a turnover >$20 Million
Eligible for companies that have a registered entity in Australia. Incentive applies to all services completed within Australia (labour and passthrough costs). Legal entity takes approx. 6-8 weeks to set-up
May be eligible for overseas finding in cases where services cannot be done in Australia or patient population in Australia is rare (ex. Preclinical toxicology or rare or low incidence rate of a disease or condition
The CRO leverages GenesisCare's newly established division to accelerate innovation
GenesisCare has established electronic medical records eMRs and applications to allow patient reported outcomes in the therapeutic care pathways for radiation oncology and cardiovascular patients.
In the oncology therapeutic area, physician-led Tumour Reference Groups are standardising the treatment pathways and creating Minimum Data Sets (MDS).
MDS form the basis of data registries used for clinical research.
Clinical Services
Empowered project managers and clinical teams to partner together to deliver on timelines and budgets
Medical Services and Safety
Extensive in-house medical expertise and pharmacovigilance services from protocol inception to Clinical Study Report delivery
Biometrics
Data management and biostatistical services involved from protocol build to final output
Quality
Strong quality measures put in place from award to ensure appropriate training, review and adherence to regulations
CRO Project Manager coordination of all services for Clients
The CRO Project Manager coordinates all GenesisCare Clinical CRO services for the Client as well as services required from any external vendors, GenesisCare's  Research Network, GenesisCare's Nuclear Medicine Services and Central Imaging Services. The Project Manager also coordinates any required non-GenesisCare sites. Independent Quality Assurance oversight is provided by GenesisCare Quality Assurance team.
Clinical Research Network Sites
Stereotactic radiosurgery
Stereotactic radiosurgery, or SRS, is often described as brain-area-sparing surgery. It delivers precisely-focused radiation beams at higher doses in a single or few short treatments and permits the maximum conformal dose delivery within the targets while minimising dose to the surrounding unaffected brain.
Recent studies are showing that treatment with SRS alone results in less decline in cognitive deterioration and better quality of life. Vitally this is achieved with no significant difference in overall survival.¹ SRS is now replacing conventional whole brain radiation therapy as the procedure of choice for some primary tumours and solitary or multiple brain metastases.
Brain metastases
Brain metastases (secondary brain cancer) affect up to 30% of all cancer patients. Lung cancer, breast cancer, kidney cancer and melanoma are the most common primary tumours that metastasise to the brain.
Stereotactic radiosurgery (SRS) has become increasingly recognised world-wide as the as the gold standard radiotherapy option by professional societies, based on a growing evidence base for the use of SRS alone for a patient presenting with one to four brain metastases.2
SRS is routinely used in re-irradiation after brain radiotherapy or previous SRS. 
SRS is also indicated for:  
Meningiomas, acoustic neuromas and primary pituitary tumours. 
Other non-cancer conditions – eg. arteriovenous malformations, complex trigeminal neuralgia.
References
Brown et al., 2016; JAMA; 316 (4):401-409. 
Chao T. et al., 2018; Neurosurgery; 83 (3):345-353.
Clinical Research Network: Cancer Care Research
Gamma Knife® Radiosurgery for Intracranial conditions
Gamma Knife Radiosurgery is a highly advanced non-invasive option for both malignant and benign intracranial conditions.
The Gamma Knife is widely recognized by some as the gold standard in radiosurgery due to its long history of use as a radiosurgical modality and the vast amount of literature reporting on clinical efficacy and safety.
Gamma Knife radiosurgery delivers 192 collimated Cobalt- 60 beams to one or more targets in a single session, with submillimetre accuracy.
Fractionated treatment (multi session up to 5 sessions) can also be delivered using a frameless technique.
Treatment is non-invasive avoiding complications of surgery (day procedure)
Preferential to Whole Brain Radiotherapy (WBRT) for multiple brain metastases of limited number (gamma knife capable of superior low dose wash to normal brain comparable to other radiosurgical modalities)
Clear clinical advantages and better outcomes with SRS over surgery for certain indications (for example preservation of serviceable hearing in most patients with an acoustic neuroma).
No cessation of systemic treatment and the ability to maintain drug dosing parameters
Enables the clinician to plan and treat in a single session, generally done on the same day
Fewer side effects than standard conventional radiation therapy, reduced fatigue and no hair loss.
Offers the lowest extracranial dose compared to other radiosurgical modalities (children and women of child- bearing age)
Most common indications
Brain metastases
Meningiomas
Vestibular schwannomas
Pituitary adenomas
Arteriovenous malformations (AVMs)
Trigeminal neuralgia
Less common indications
Primary malignant brain tumours
Movement disorders
Epilepsy e.g. hypothalamic hamartomas
SRS vs WBRT: A summary of the evidence
Whole brain radiation therapy (WBRT) was historically the standard treatment for patients with multiple brain metastases but is associated with limited tumour control and cognitive decline. Stereotactic radiosurgery (SRS) permits high dose delivery to targets while minimising dose to surrounding normal brain.
Although WBRT with SRS has been shown to result in less frequent intracranial tumour progression than SRS alone, numerous studies have failed to show a significant difference in overall survival for patients treated with SRS alone. In addition, there Is randomised evidence showing better QoL in patients treated with SRS alone in one to three metastases
The complex brain lesion multidisciplinary team
Macquarie University Hospital and GenesisCare provide a collaborative multidisciplinary approach to care with a team (MDT) comprising of Neurosurgeons, Radiation Oncologists, Medical Physicists, Radiation Therapists and Nurses.
Gamma Knife is not necessary for all patients, so the purpose of the MDT is to discuss and review individual cases to explore all possible treatment options before Gamma Knife treatment is approved.
How to refer
Phone: (02) 9812 3220
Fax: (02) 9812 3389
Rebecca Cox: rebecca.cox@genesiscare.com
Find out more about gamma knife
References
¹ Brown et al., 2016; JAMA; 316 (4):401-409.