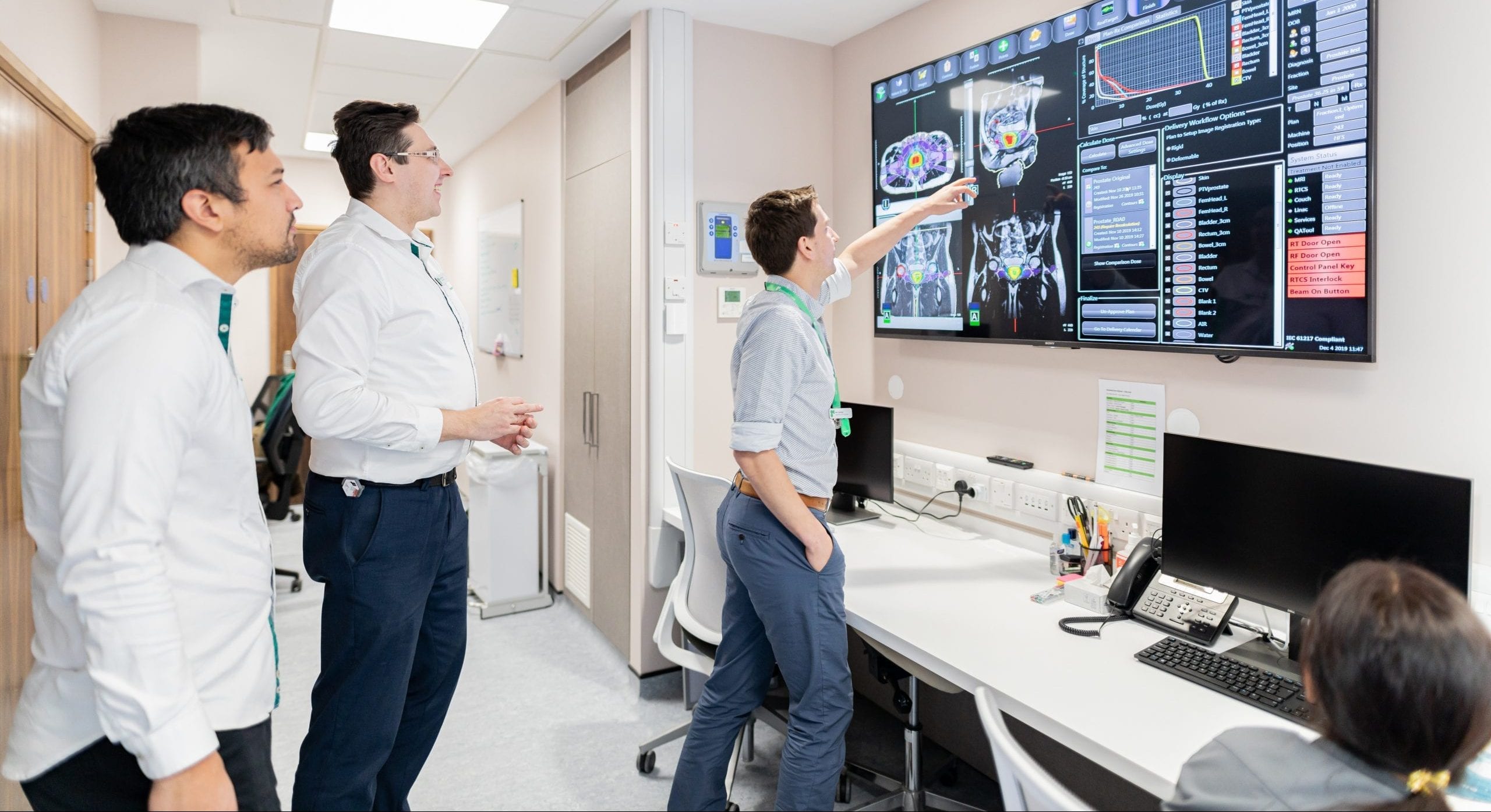 Exceptional patient care is a collaboration of clinical and medical oncologists, surgeons, radiographers, radiologists, medical physicists, clinical nurse specialists, therapists and wellbeing practitioners, as well as primary care specialists and our acute admissions partner hospitals. We are providing an eMDT platform to facilitate easy and secure communication and data access between these healthcare teams and experts across the GenesisCare global organisation.
The eMDT platform provides real time, decision making solutions using state-of-the-art video and data collaboration technology. This enhances the clinical processes without the technology getting in the way, allowing patient care to flow seamlessly. The unique decision-tracking and teleconferencing software is GDPR compliant and protects the flow of sensitive medical record data whilst maintaining the high standards of confidentiality.
For more information, watch this video on the eMDT platform.