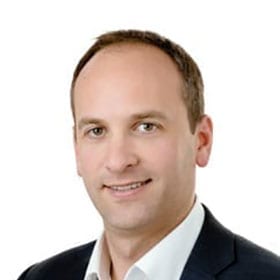 BSc, Hons LLB, MBBS (Hons) FRANZCR, Radiation Oncologist
My aim is to offer the highest quality of evidence-based individualised care possible to every patient, supporting them on their cancer journey
Clinical interests include breast, prostate, gastrointestinal & gynaecological.
Dr Marcus Dreosti is a Senior Radiation Oncologist at GenesisCare South Australia, where he is also Medical Director.    
Dr Dreosti graduated with Honours degrees in both Law and Medicine from Adelaide and Flinders Universities respectively. He undertook specialist training in Radiation Oncology at St Vincent's Hospital, Sydney and the Royal Adelaide Hospital.
He completed Clinical Fellowships in Singapore and Darwin before returning to Sydney to assume the role of Staff Specialist at Liverpool and Macarthur Cancer Centres – a sub-specialised tertiary cancer department. During this time, he focused on the treatment of breast cancer and, further was part of the team who introduced a stereotactic radiotherapy program to the centres for specific tumour types. In addition, he acted as a conjoint lecturer at the University of Western Sydney (UWS) Medical School, where he taught oncology and clinical skills to medical students.
Dr Dreosti then moved home to Adelaide where he is now a Senior Radiation Oncologist at GenesisCare, Medical Director in South Australia and sits on the GenesisCare Australian Leadership Team as national Medical Director for Radiation Oncology.
His clinical interests include breast, prostate, gastrointestinal, and gynaecological cancers.
Dr Dreosti is an Examiner for the Royal Australian and New Zealand College of Radiologists (RANZCR) Registrars undertaking their final specialist examinations and is an Executive Director of the Australian Society of Breast Disease. He is also a regular presenter at medical conferences.
Dr Dreosti is engaged in external clinical trials across different tumour types. Significant internal focus on collection of standardised data to facilitate audit and peer review to drive treatment quality.
RANZCR
ESTRO
ASTRO
ANZHNS
ASBD