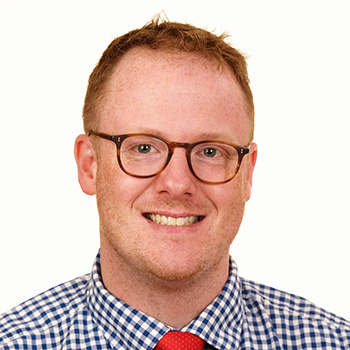 BSc (UNSW), MBBS (Sydney), FRANZCR, Radiation Oncologist
I'm passionate about being a member of the GenesisCare team in Shepparton and Albury-Wodonga. As a team we aim to deliver personalised, evidence-based care to our patients.
Clinical interests in breast cancer, genitourinary cancer, lung cancer, and sarcoma.
Dr Johnathon Wake is a consultant radiation oncologist at GenesisCare in Albury-Wodonga and Shepparton. Dr Wake treats a broad range of malignancies and enjoys collaborating together in a multidisciplinary environment with other specialists, aiming to achieve the best clinical outcomes possible for patients.
Dr Wake completed his Bachelor of Science majoring in biochemistry at the University of New South Wales in 2008, followed by a postgraduate medical degree from the University of Sydney in 2012. He subsequently undertook specialty Radiation Oncology training in Westmead, Blacktown and Nepean Hospitals in Sydney, with rotations to the Chris O'Brien Lifehouse and Port Macquarie Hospitals, becoming a Fellow of the Royal Australian and New Zealand College of Radiologists in 2022. Throughout his training and in his current specialist role, Dr Wake has been active in teaching medical students.
Having grown up in rural NSW, including living in Albury-Wodonga, Dr Wake is passionate about offering high-quality care to regional cancer patients.
Research interests include: breast cancer, lung cancer, sarcoma and medical education.
J R Wake, F Q Chen, S Ashworth, K Byth, W Wang, K E Stuart: Verification using in vivo optically stimulated luminescent dosimetry of the predicted skin surface dose in patients receiving postmastectomy radiotherapy (2021). Medical Dosimetry, 46 (2) e1-6.
E A Connolly, V A Bhadri, 

J R Wake

, K M Ingley, J Lewin, S Bae, D D Wong, A P Long, D Pryor, S R Thompson, M C Strach, P S Grimison, A Mahar, F Bonar, F Maclean, A Hong: Systemic treatments and outcomes in CIC-rearranged Sarcoma: A national multi-centre clinicopathological series and literature review (2022) Cancer Medicine Online ahead of print, DOI: 10.1002/cam4.4580