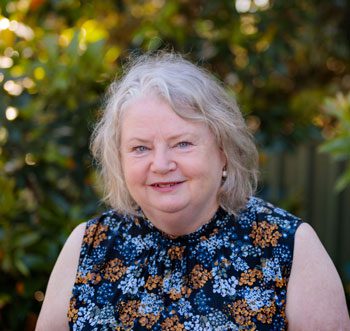 BMedSci, MBBS, FRANZCR, FRCR, M.Med (ClinEpi), Radiation Oncologist
Clinical interests in genitourinary, colorectal and gynaecological cancers, haematological malignancies and palliative care.
Dr Anne Capp is a radiation oncologist who offers patient-centred care at GenesisCare, Newcastle and Maitland. She also has inpatient access to Lake Macquarie Private Hospital.
She attends and contributes to HNEH urology, colorectal, lymphoma and gynaeoncology MDTs. In 2014, Anne was involved with the set-up of a prostate cancer program, enabling local access and follow up for both Hunter and Mid-North Coast residents.
Anne completed her undergraduate degree at the University of Tasmania in 1988. She completed specialist training in Sydney at St Vincent's Hospital and St George Hospital. A Clinical Fellowship at The Royal Marsden Hospital, London in urooncology and lymphoma followed. She was appointed to Wollongong Hospital (conjoint appointment with St George Hospital subspecialising in gynaeoncology till 2001) as a Staff Specialist in 1996, then moved to Calvary Mater Newcastle in 2006.After a stint as Director of Department 2010 to 2012, she left in 2020.
Anne is a Conjoint Senior Lecturer University of Newcastle and has co-authored over 40 papers. She has reviewed patient information for the NSW Cancer Council and the Targeting Cancer websites, plus she has reviewed specific treatment guidelines for the NSW Cancer Institute.
Anne is active within the RANZCR, as Deputy Chief Accreditation Officer FRO, and was a phase 2 examiner for 10 years.
Keen clinical trial contributor and collaborator.
Royal Australia and New Zealand College of Radiologists (RANZCR)
Royal College of Radiologists (RCR)
Trans-Tasman Radiation Oncology Group (TROG)
ESTRO
ASTRO
ILROG
MacManus MP, Roos D, O'Brien P, Capp A, Wirth A, Tsang R, Bressel M, Lade S, Seymour JF. Prospective Phase II trial of radiation therapy in localised non-gastric marginal zone lymphoma with prospective evaluation of autoimmunity and Helicobacter pylori status: TROG 05.02/ALLG NHL15 European Journal of Cancer 152:129-138 01 Jul 2021 (Journal article)
Dempsey CL, Oultram S, Dempsey S, Govindarajulu G, Sridharan S, O'Brien P, Capp A. Using 3T MRI to assess interfractional variation of the HR-CTV for HDR brachytherapy of cervix cancer: is optimising based on the first HR-CTV appropriate for all patients? International Journal of Radiation Oncology, Biology, Physics 93:273-273 Nov 2015 (Journal article)
Thewes B, Butow P, Bell ML, Beith J, Stuart-Harris R, Grossi M, Capp A, Dalley D, Fcr Study Advisory Committee. Fear of cancer recurrence in young women with a history of early-stage breast cancer: A cross-sectional study of prevalence and association with health behaviours Supportive Care in Cancer 20(11):2651-2659 2012 (Journal article)
Millar EKA, Graham PH, O'Toole SA, McNeil CM, Browne L, Morey AL, Eggleton S, Beretov J, Theocharous C, Capp A, et al. Prediction of local recurrence, distant metastases, and death after breast-conserving therapy in early-stage invasive breast cancer using a five-biomarker panel Journal of Clinical Oncology 27(28):4701-4708 01 Oct 2009 (Journal article)
Capp A, Inostroza-Ponta M, Bill D, Moscato PA, Lai C, Christie D, Lamb D, Turner S, Joseph D, Matthews J, et al. Is there more than one proctitis syndrome? A revisitation using data from the TROG 96.01 trial Radiotherapy and Oncology 90(3):400-407 2009 (Journal article)