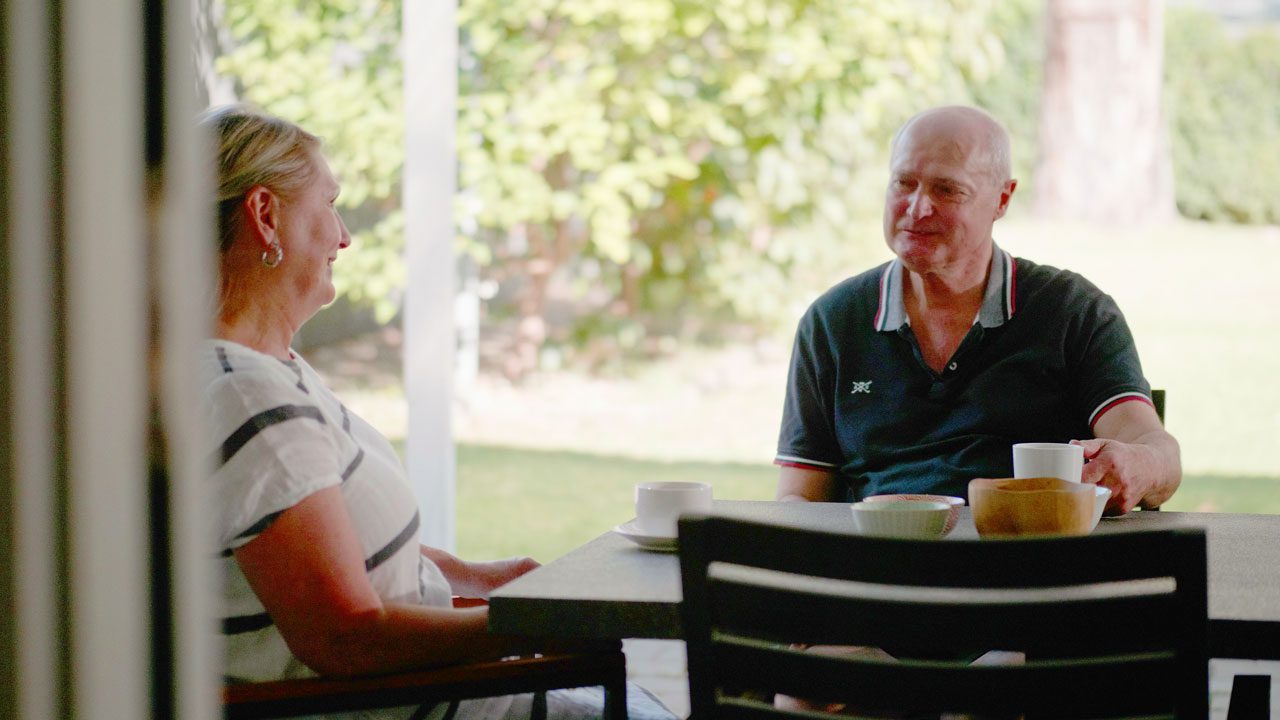 Heart disease can have many shared symptoms with a number of conditions, such as stress. If you have patients experiencing potential symptoms of heart disease, refer them to a GenesisCare cardiac centre for early investigation.
Coronary Artery Disease and Cardiac CT
Coronary artery disease (CAD) is the leading cause of death in Australia, claiming the lives of 48 people every day.¹ Cardiac CT scans can identify the presence of CAD at an early stage. The presence of any calcium in the arteries implies risk, and this knowledge can allow early intervention and lifestyle modifications for patients to reduce their risk of major cardiac events.²
There is increasing evidence that shows improved patient outcomes with computed tomography coronary angiography (CTCA) scans. These include:
lower risk of death from cardiac events³,
greater diagnostic certainty; and
more appropriate use of invasive angiography.⁴
CTCA is a non-invasive test with a negative predictive value of nearly 100% for the exclusion of CAD.⁵ As such, even those patients who have had tests in the past such as normal stress testing or returned zero calcium scores, but have since developed symptoms such as chest pain, should be considered for a CTCA to rule out CAD.⁴
In recent studies, coronary artery scoring has been shown to outperform risk factor scores and has shown to be superior to traditional risk factors for predicting cardiac events.⁶,⁷ Accordingly, coronary calcium scores have emerged as an attractive tool to improve risk stratification and risk reclassification in asymptomatic patients.⁸
If you have asymptomatic patients with known risk factors or who are 45 and over (35 for aboriginal and Torres Strait Islanders), consider sending them for a calcium score in addition to a traditional risk assessment.
Calcium Score or CTCA? Which is the right test for the right patient?
Heart Foundation, Key Statistics: Heart Disease in Australia 2020, viewed 10 November 2020, < https://www.heartfoundation.org.au/About-us/Australia-Heart-Disease-Statistics>  2. Aroney, C., 2019. Heart, Lung and Circulation, 28(2), pp.207-212. 3. SCOT-Heart Investigators, 2018. NEJM, 379(10), pp.924-933. 4. Mittal, T.K., et al. 2017. European Heart Journal-Cardiovascular Imaging, 18(8), pp.922-929. 5. Litt, H.I., et al. 2012. NEJM. 2012;366(15): 1393-1403. 6. Mitchell, J.D., et al. 2018. JACC: Cardiovascular Imaging, 11(12), pp.1799-1806. 7. Venkataraman, P., et al. 2020. Medical Journal of Australia, 213(4), pp.170-177. 8. Chua, A., et al. 2020. Australian Journal of General Practice, 49(8), p.464.