When Erik Lai was told there were no more suitable treatments for his cancer, he began to lose hope. "All my wife and I were searching for was more time as I have three young boys who are still growing up."
Hope finally came in the shape of a pioneering treatment previously not available for patients with pancreatic cancer, made available through a special GenesisCare access program. "After months of being told I was out of options, that first appointment with Dr Jeremy De Leon at GenesisCare changed everything," he says.
Erik was diagnosed with metastatic pancreatic cancer in November 2021 and referred for palliative chemotherapy, ultimately being told there nothing else the doctors could do. "I spoke to so many doctors who told me I had no options left," he says. "I'm under no illusions about my diagnosis. I know what lies ahead of me."
Refusing to give up, Erik and his wife Claire, started researching options online, where they discovered the MR-Linac treatment, an extremely precise radiation therapy guided by MRI, for pancreatic cancer patients.
With the support of the GenesisCare Foundation's Compassionate Access Program, patients like Erik can, for the first time, access the MR-Linac at minimal or no charge, and continue their cancer treatment journey.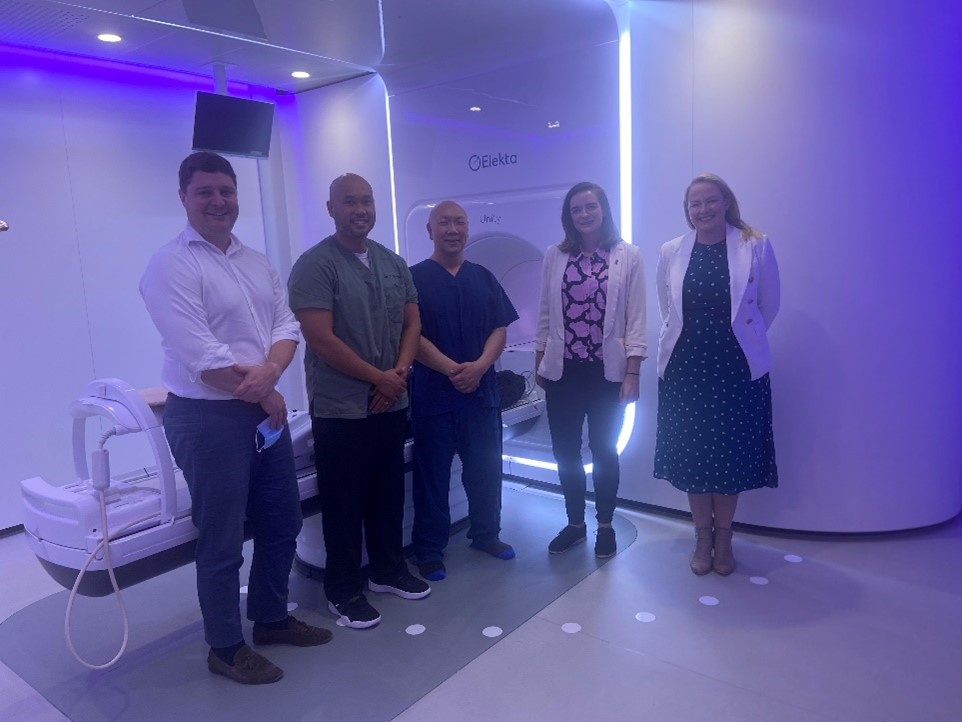 Erik Lai with his treatment team and PanKind Australia in front of the MR-Linac
What is the GenesisCare Foundation's Compassionate Access Program?
Created to make more treatments available to more patients, GenesisCare Foundation's Compassionate Access Program is now available across the country to suitable patients with inoperable advanced or recurrent pancreatic cancer. The program provides treatment at minimal or no cost to patients at GenesisCare's St Vincent's Hospital Sydney or GenesisCare St John of God Murdoch.
In addition to ensuring more patients can access MR-Linac treatment to target pancreatic cancer, the program also has a research component, generating Australian real-world data to further develop the evidence base for this innovative radiation therapy.1
"The MR-Linac technology allows clinicians to visualise the tumour during treatment and adapt to changes in tumour size and location. This is particularly important for patients with complex cancers such as pancreatic cancer, as the pancreas is situated close to major organs which can move, and if damaged, lead to severe side effects," says Erik's clinician, Dr Jeremy De Leon. "The MR-Linac technology is a game-changer for these patients."
Current data has highlighted the effectiveness of this type of radiation therapy in extending survival in inoperable pancreatic patients.
Results showed that the average survival of patients was 26 months, compared to 12-15 months typically seen in patients receiving chemotherapy and standard radiation therapy. Similar results have been reported by GenesisCare and the University of Oxford in the United Kingdom.3
What does the GenesisCare Foundation's Compassionate Access Program do?
A $20,000 donation will support up to 5 patients in accessing treatment with the MR Linac
Pancreatic cancer is the eighth most common cancer in Australia, with more than 4,000 people diagnosed in 2021.1 It is also one of the hardest cancers to treat – only 3 out of 10 patients with pancreatic cancer will survive one year after diagnosis, and the Australian five-year survival rate for pancreatic cancer is just 11.5%.2
GenesisCare is proud to be the first provider in Australia to utilise the Elekta Unity MR-Linac for pancreatic cancer patients.
"The GenesisCare Foundation's Compassionate Access Program aims to provide patients who otherwise would have limited, or sadly, no options, with a really viable treatment option," says Nathaniel Heiner, GenesisCare Foundation
"The Foundation's access program will also have a research component through the ADAPT-MRL registry3 which captures real-world data to measure and improve the quality of care and outcomes for these patients," said Mr Nathaniel.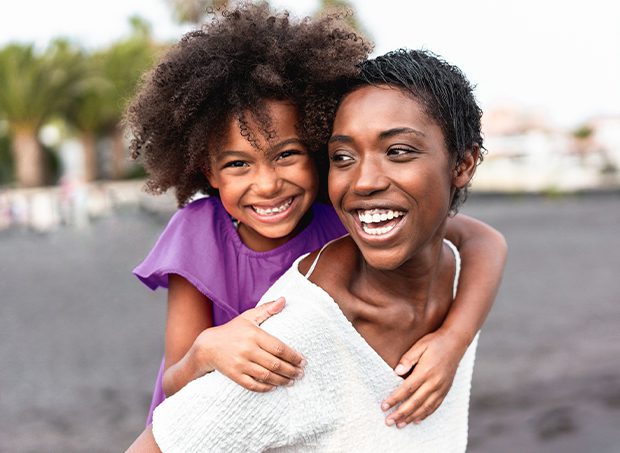 Funded in part by generous public donors, the GenesisCare Foundation is an independent health promotion charity born from the philanthropic vision of GenesisCare. Its mission is to seek out and support life-changing improvements in cancer care, to create profound impact at scale for both individuals and communities. It does so by investing in research that has the power to radically improve patient outcomes and by enabling access to innovative care.
"I am so immensely grateful to the GenesisCare Foundation for giving me and my family more time," says Erik. "Time is so precious. If this treatment can give me a few more months with my family,, I will just be so thankful."
De Leon, J et al. Clin. Transl. Radiat Oncol., 2021; Vol 31, p64-70.
Chuong MD, Bryant J, Mittauer KE, Hall M, Kotecha R, Alvarez D, Romaguera T, Rubens M, Adamson S, Godley A, Mishra V, Luciani G, Gutierrez AN. Ablative 5-Fraction Stereotactic Magnetic Resonance-Guided Radiation Therapy With On-Table Adaptive Replanning and Elective Nodal Irradiation for Inoperable Pancreas Cancer. Pract Radiat Oncol. 2021 Mar-Apr;11(2):134-147. doi: 10.1016/j.prro.2020.09.005. Epub 2020 Sep 16. Erratum in: Pract Radiat Oncol. 2021 May-Jun;11(3):e354. PMID: 32947042.
Good, J et al. Feasibility and Safety of daily adapted MR-guided SABR for pancreatic cancer in the UK, ESTRO 2022, viewed May 2022
https://www.canceraustralia.gov.au/cancer-types/pancreatic-cancer/statistics
https://pankind.org.au/about-pancreatic-cancer/statistics/#:~:text=In%202021%2C%20it%20is%20estimated%20pancreatic%20cancer%20will%20be%20the,with%20pancreatic%20cancer%20(1)
 https://www.genesiscare.com/au/clinical-trial/adapt-mrl/
 https://www.genesiscare.com/au/treatment/cancer/radiation-therapy/mr-linac/ – firstLevel=476&secondLevel=50