Understanding heart health
The term heart disease, also referred to as cardiovascular disease (CVD), is used to describe a range of conditions that affect the heart or blood vessels.
There are also cardiovascular risk factors and these are conditions that increase the risk that damage will occur to the heart muscles or blood vessels. These risk factors include genetics (people who have a family history of heart disease), poor diet and exercise, smoking or an illness such as high blood pressure, diabetes and high cholesterol.
It is important to be aware of your risk factors and the signs and symptoms of CVD. To find out more about these risk factors, and how to reduce your risk, click here.
At GenesisCare we have a broad network of specialised cardiologists and cardiac nurses, utilising the latest research and technology to help diagnose your condition, reduce symptoms and improve your heart health.
If you are concerned about your heart health, speak to your GP and request a referral for GenesisCare.
Types of cardiovascular disease
Understanding your sleep health
Difficulty sleeping or breathing can result in a poor quality of life, increased morbidity and even mortality. And many sleep disorders are connected to cardiovascular disease (CVD). In 2010 an estimated 1.5 million Australians aged 20 or over had sleep disorders.
Poor sleep quality may cause or contribute to CVD, and CVD may perturb sleep. More than 50% of patients with heart failure have sleep abnormalities. We are committed to providing the best possible outcomes and comprehensive access to treatment.
There are many possible causes for insomnia including chronic pain, increased stress, some medications, as well as stimulants, such as caffeine.
Insomnia can resolve itself in the short-term, but if you have persistent insomnia, ask your GP for a referral to your GenesisCare sleep clinic.
Nobody likes feeling tired because they're not getting proper sleep. The team at GenesisCare have a range of options to diagnose and treat sleep problems and improve quality of life.
Obstructive sleep apnoea is a sleep disorder which can stop you getting restful sleep. This can have a significant effect on quality of life. The good news is that treatments are available.
Mild OSA is common, affecting up to one in five adults. One in fifteen have what's classed as moderate OSA.
OSA happens when the soft tissues at the back of the throat temporarily block the airway. This affects breathing and disrupts normal sleep patterns.
Who wouldn't want to get a better night's sleep? Many sleep movement disorders can be treated and your GenesisCare team are happy to talk to you about treatment options for your long-term well-being. Some movement disorders such as restless legs syndrome and bruxism can make it difficult to fall asleep and get enough restful sleep.
Restless Legs Syndrome (RLS)
RLS is an uncomfortable sensation in the lower limbs with a strong urge to move the legs when a person is awake. Moving the legs can offer temporary relief, however the sensation will often return. It is more common in the evening and can make it difficult to go to sleep. Medications to reduce the discomfort of RLS are available.
Periodic Limb Movement Disorder (PLMD)
PLMD is the involuntary movement of the arms and legs during sleep. It can occur for minutes or even hours throughout the night. This can affect a person's ability to sleep at night.
Bruxism
Bruxism, also known as teeth grinding, is the habit of clenching, gnashing or grinding your teeth during sleep. This can wear down tooth enamel and result in significant dental problems. It can also lead to pain in the jaw and other muscles of the face.
The GenesisCare team can help find the best solution for you. If you have persistent symptoms, please contact your GP and ask for a referral to your GenesisCare sleep centre.
Narcolepsy
People with narcolepsy have a tendency to fall asleep at abnormal times and constantly feel tired. This is not relieved with sufficient sleep. It is often associated with cataplexy, a loss of muscle tone while awake.
There are a number of treatments and strategies to manage narcolepsy. Your sleep consultant will be happy to talk to you about the options.
What causes narcolepsy?
The latest research into the causes on narcolepsy has focused on a hormone in the body which may control sleep and wakefulness.
Narcolepsy can be hereditary, although many people with narcolepsy do not have a family history.
Narcolepsy can affect your quality of life. By creating a treatment and management plan that is designed for your lifestyle GenesisCare can help you get back in control.
Medication, behaviour treatment and management of your environment can all help control the symptoms and help you experience them less frequently.
Parasomnias can affect people in a range of ways. If parasomnias are causing sleep problems for you (or your family) you may want to see a sleep specialist. GenesisCare can help you get more restful sleep and manage sleep problems with tailored treatment based on your diagnosis.
Managing sleep disorders
If you or a family member is experiencing on-going parasomnias, ask your GP to refer you to your GenesisCare sleep clinic. They will be able to talk to you about the problem and manage your family's sleep-related issues.
Common types of parasonmia
REM sleep disordered behaviour
Sleep terrors
Sleepwalking
Sleep paralysis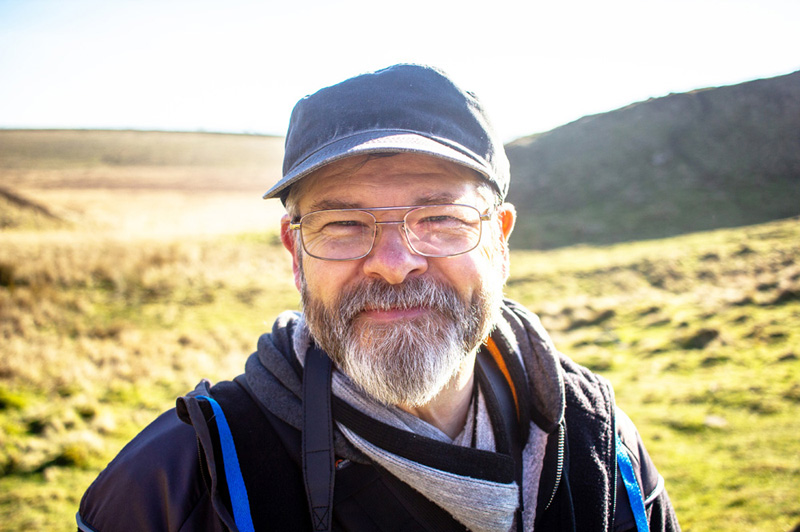 Cardiology and sleep services
Find out what services are available at GenesisCare and how we can help.