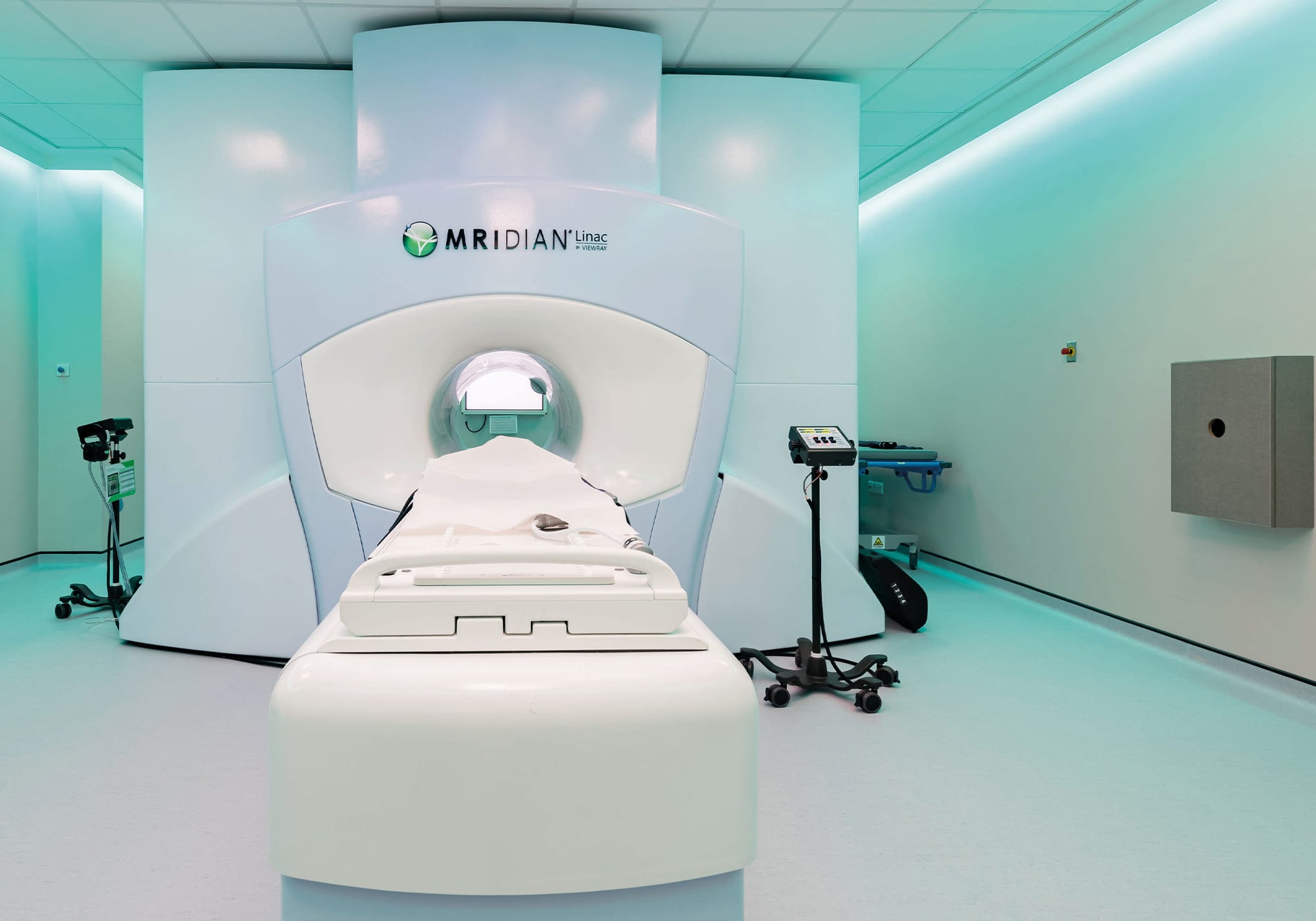 MRIdian MR Linac case studies
MR Linac is at the cutting edge of what is currently possible in radiotherapy technology. The types of patients we treat using this modality include many that can be treated with higher fractionations, with shorter treatment times and fewer side-effects than with conventional technology.  
Head and neck case study
A case study of chemoradiotherapy following transoral surgery to treat tonsil cancer, highlighting our comprehensive and integrated care pathway that delivers a seamless experience and aims to achieve the best possible outcome for every patient.
MRI fusion, vector prostate biopsy case study
A case study of an MRI fusion, vector-guided prostate biopsy, demonstrating the accuracy, favourable side effect profile and comfort of having the procedure under local anaesthetic. This procedure represents the latest innovation in diagnostic techniques.