What is integrative cancer care?
More than treating your cancer
Integrative cancer care and treatment not only focusses on treating the cancer itself, but also takes into account your lifestyle and mental health. At GenesisCare, we understand that cancer can be an overwhelming and life-changing experience that can impact much more than your physical health.
We believe cancer care should be focused on you, not just your condition, and that it should include more than medicine. Our goal is to help you meet the physical, emotional and psychological challenges of cancer in the most positive way possible.
That's why we offer integrative cancer care and treatment services that have been proven to benefit people with cancer. If you're a patient at GenesisCare, you can access these therapies at no extra cost to you or your insurance provider. This truly integrative model of cancer care can help you to deal with the impact and side effects of your diagnosis and treatment, whilst working safely alongside your clinical treatments to maximise their beneficial effects.
Integrative cancer care is now widely seen by international cancer experts as a key part of recovery and survivorship.
At many of our centres, anyone having treatment with us will be offered a unique exercise medicine programme with one of our specially trained physiotherapists. Through research, exercise has been shown to improve treatment tolerance and cancer outcomes. Exercise medicine is available at our on-site exercise clinics and via our app.
We encourage you to take part, but there's no pressure to do so. If you do, your physiotherapist will design a personalised exercise programme by working with you and your consultant. They'll tailor it to you considering your cancer type, treatments, overall health, and your own personal goals.
Find out more about these services, including what's available, how to access and the evidence behind them. 
Evidence-based therapies with Penny Brohn UK
We have partnered with national charity Penny Brohn UK to provide a ground-breaking approach to supporting your emotional and physical wellbeing. Penny Brohn UK is a pioneer in integrative cancer care practices. Through our partnership, established in 2013, we are able to offer you one-to-one appointments with Penny Brohn UK Wellbeing Consultants who will assess you holistically, give you individual health and wellbeing advice, and help you select a bespoke programme of specialist therapies, such as reflexology, acupuncture, relaxation training and counselling.
This type of integrative cancer care is now widely seen by international cancer experts as a key part of recovery and is personally tailored according to your needs and concerns, and is available to you at selected centres or remotely, online or by phone, alongside your cancer treatment.
Find out more about the Penny Brohn UK services at GenesisCare.
We understand what it takes to get the best possible outcome following a cancer diagnosis – and we go a little further to provide it
- GenesisCare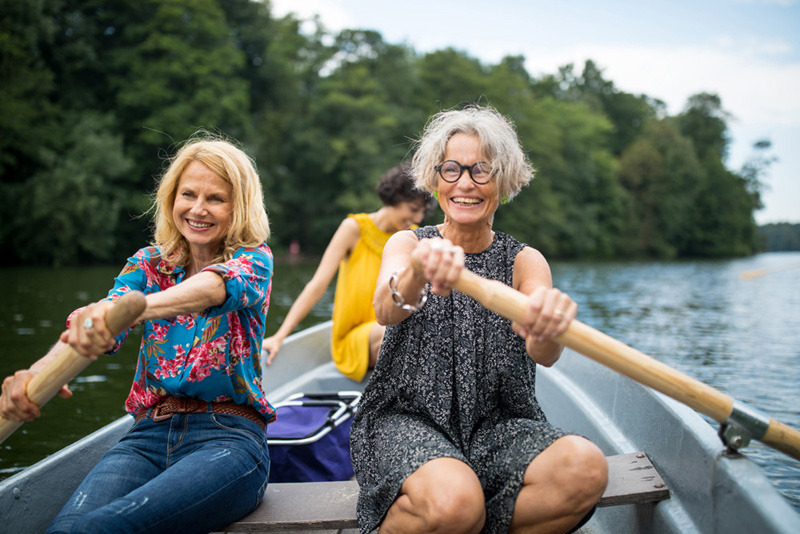 Our experts share how to live well with cancer, reduce your risk, check symptoms and stay healthy – including how to manage side effects and nutrition.