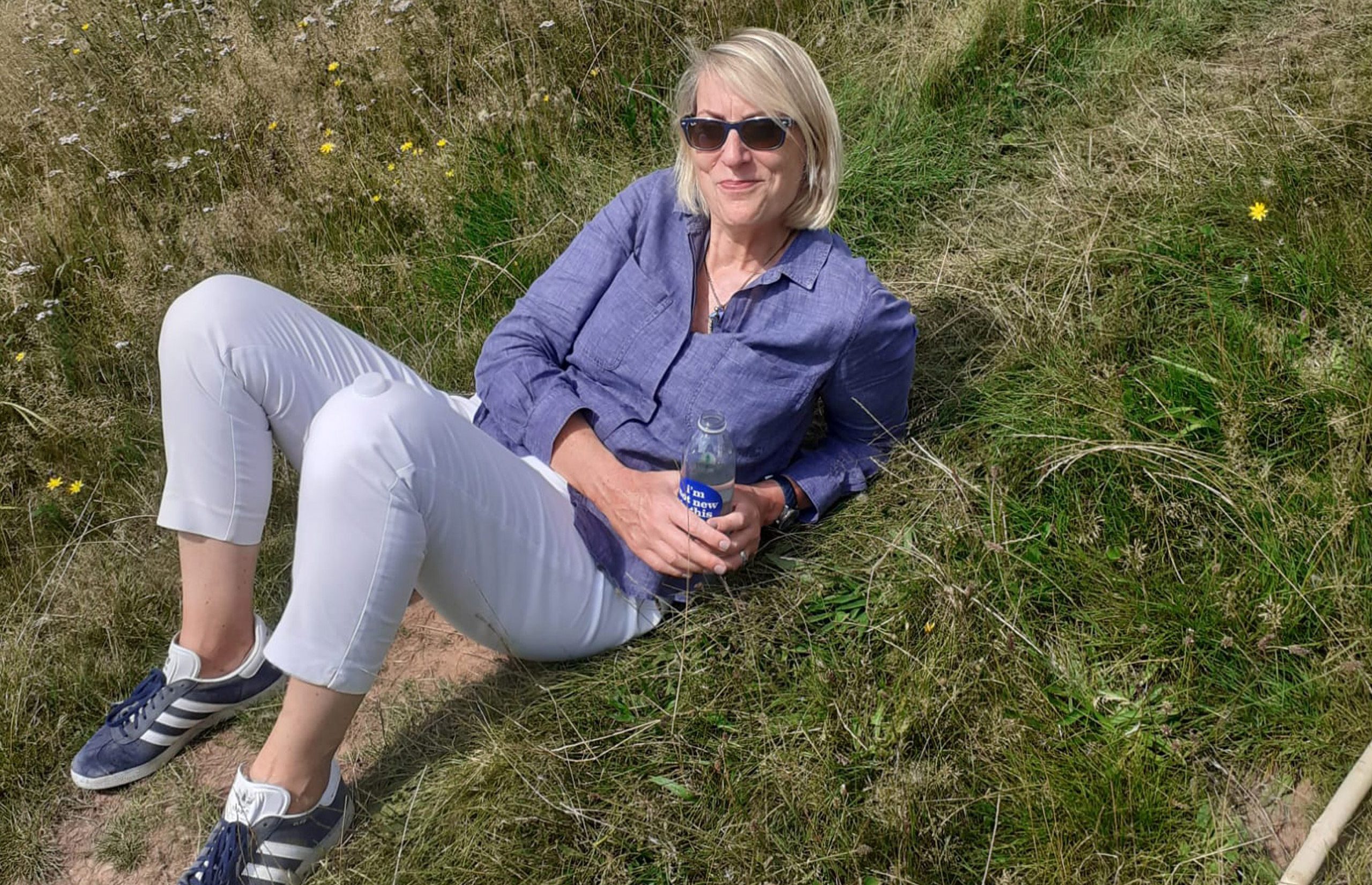 Cleo's story – treatment options for breast cancer
Article
After her breast cancer diagnosis, Cleo feared she was facing an inevitable mastectomy and chemotherapy until she found out other treatment options were available for her particular cancer.
Cleo was diagnosed with breast cancer in May 2021, aged 59 and is the first to admit that she 'loves her boobs'. She had always been disciplined about attending her routine breast screening mammograms since she turned 50. However, she also admits to not being quite so diligent about self-examination. She'd always thought, "It's not going to happen to me", but when her latest routine mammogram uncovered two quite significant lumps in her left breast, she automatically knew it wasn't good news.
The resulting scans and biopsy quickly revealed that Cleo had grade 3 invasive lobular breast cancer. She was told there was one obvious tumour and one that was less easy to see.
"I was quite cavalier about my health at that stage, and I never thought it would happen to me. But once the tests started, I knew what was coming, and I feared the worst". At this stage she assumed that treatment would automatically involve a mastectomy and chemotherapy and was understandably devastated.
Cleo is used to a fast-paced, active life, working as a bid director on large scale construction and infrastructure projects. 
She loves swimming and cycling and has spent much of her time giving back to underdeveloped communities by volunteer work in Ghana, Uganda and Swaziland. The determination that Cleo used in her work and personal life served her well upon diagnosis, and she found herself saying, "You are not removing my breasts, unless absolutely necessary". She asked many questions to establish if there were any other options, describing it as clutching at straws for anything other than a mastectomy. 
She was quickly referred to GenesisCare oncoplastic breast surgeon Professor PG Roy who tells us, "Lobular breast cancer accounts for 10-15% of all invasive breast cancers and affects the milk forming part of the breast. Grade 3 means that it was a fast-growing cancer and in Cleo's case the tumour was limited to the breast, with no spread to the lymph nodes".
Breast conservation surgery
Breast conservation surgery, which is removal of the affected area of the breast only, was discussed as an alternative to a mastectomy. Whilst this may not be an option for all patients, it was for Cleo and her anticipated journey changed from the moment she asked if there were any other ways to be treated effectively. 
Professor Roy explains "Many women assume a mastectomy is inevitable, but this isn't always the case. There is now evidence that breast conservation surgery followed by radiotherapy is as good as mastectomy in terms of overall survival and the recurrence risk is not significantly different either. Moreover, breast conservation surgery results in quicker recovery, better cosmetic outcomes and less impact on body image. Cleo was offered partial breast reconstruction, because her cancer required removal of about a third of her breast tissue. The breast was reconstructed using tissue from her lateral chest wall, without damaging any muscles. She was only in hospital for one night. It is very rewarding to see positive physical and emotional outcomes from such innovative surgical techniques".
Cleo remembers Professor Roy telling her, "I will make you symmetrical. You will have a scar, you'll learn to live with that, but your breasts will still be your breasts". The relief she felt after that conversation was significant. Cleo underwent her successful surgery at a GenesisCare partner hospital and is delighted with the cosmetic result. She says, "You should see it now, the scar is there, but Prof Roy was true to her word. I was on the beach with my sister recently, wearing a bikini with no problem at all". 
Genomic testing for breast cancer
Following surgery, Cleo knew that further treatment is usually required to reduce the risk of the cancer returning in the future. She was still anticipating that chemotherapy was the obvious next step and was as fearful of that as she had been about the original thought of a mastectomy. However, GenesisCare performed a test to evaluate Cleo's personal risk of breast cancer recurrence and her likelihood of benefitting from chemotherapy.
rofessor Roy explains, "We now have access to genomic tests which provide personalised information about whether a patient's cancer will benefit from chemotherapy or not. This personalised approach to cancer treatments means we find the right treatment for the right patient without compromising the clinical outcome, therefore avoiding unnecessary side effects. Cleo was just below the threshold for chemotherapy recommendation".
Cleo was relieved to find out that chemotherapy wasn't necessary for her and described this as "even more good news". Instead, she was referred to GenesisCare breast cancer oncologist Dr Sileida Oliveros for radiotherapy.
Breast cancer radiotherapy
Cleo underwent 15 sessions of radiotherapy at the GenesisCare specialist cancer centre in Oxford, which involved daily treatment sessions over three weeks. She says, "This sounds a bit strange to say this, but my experience couldn't have been better. It's like being wrapped in a cocoon of care. What a team they are! Always kind, amusing, accommodating, they don't just give you TLC when you need it, they give you TLC every day. They make every effort to make sure your personal cancer treatment plan is working for you and that you're looked after. They even get you a coffee when you need it".
Dr Oliveros tells us, "Cleo needed breast radiotherapy to reduce her risk of the cancer coming back. It was planned using innovative volumetric modulated arc therapy (VMAT) technology to give a radiotherapy dose to the whole breast, plus a higher dose to the area the tumours were removed from (tumour bed). Radiotherapy needs great accuracy to avoid damage to other surrounding organs, so she also used a technique called Deep Inspiration Breath Hold (DIBH) to move her heart and lungs away from the radiation beam during treatment, enabling precise delivery of a higher dose to the tumour bed".
Support and aftercare from the GenesisCare team
Cleo experienced some minor, short-term side effects from the radiotherapy, such as skin soreness and fatigue, but these subsided quickly.. She talks about the continued, caring support she received from the GenesisCare team after the end of her treatment to help her with recovery. "They have a very holistic view of a woman's wellbeing. It's not just to get rid of the cancer, it's to look after you in the long term. There are so many things that you can access, such as acupuncture, but I particularly found that exercise and physio really helped my recovery".  Cleo's continuous care includes support and medication including adjuvant Zoledronic acid infusions every six months to reduce the risk of the cancer spreading to the bones and other parts of the body, as well as ongoing monitoring and annual mammograms for the next five years.
"I have been taught how to examine my breasts properly by a specialist nurse and am now doing it regularly".
Cleo has found that life doesn't have to stop after a breast cancer diagnosis and is back swimming and cycling, still "loves her boobs" and is very much looking forward to visiting Botswana to further her volunteer work. Her advice to others is to be clear about what you want to achieve, what is right for you and ask many questions along the way, especially about the treatment options available to you.