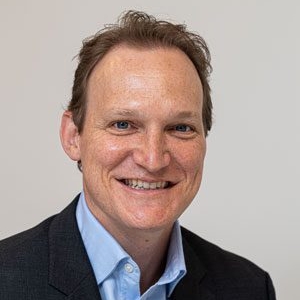 BSc MRT, MBBS, FRANZCR, Radiation Oncologist
I am dedicated to offering high-quality, personalised care to all my patients, and supporting them through their cancer journey.
Clinical interests in central nervous system (CNS) malignancies, skin cancer, lung cancer, urogenital cancer, upper and lower gastrointestinal (GI) cancers, benign conditions and palliative care.
Tristan has been involved in the field of radiation oncology since 2004 and completed an undergraduate degree as a radiation therapist in 2006. He developed a passion for patient care and leading radiation technology. He attended medical school in Queensland and upon completion of this and junior medical officer years, pursued specialist radiation oncology training. He is a current co-chair of eviQ, an organisation governed by the NSW Cancer Institute that produces national evidence-based treatment protocols and patient information. Tristan is passionate about education and is involved with teaching for Radiation Oncology trainees, junior medical officers and medical students.
Tristan and his young family have settled in the Wide Bay region and look forward to engaging with the community and developing a strong relationship with the regional healthcare team and his patients.
Tristan's clinical interests include, but are not limited to:
Central nervous system malignancies and benign conditions
Skin, lung, urogenital, gynaecological, upper and lower GI cancers
Advances in radiation therapy technology
Palliation and community palliative care engagement
Tristan's research interests include improving understanding about the role of radiation therapy in cancer treatment.
ESTRO member 2013 to present
TROG member 2015 to present
COGNO member 2018 to present
AGITG Member 2022 to present