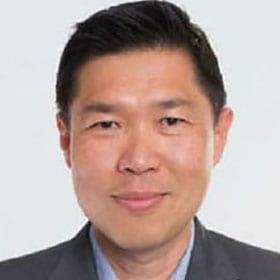 MBBS, FRANZCR, Radiation Oncologist
My aim is to offer my patients the best evidence-based care possible.
Languages spoken 
English, Cantonese, Mandarin, Hokkien, Malay
Clinical interests in breast, urological, gastrointestinal (GI), and lung cancers.
Tee completed his undergraduate medical degree at Monash University in Melbourne. He moved to Western Australia to continue medical and then specialist training in radiation oncology, and became a fellow of the Royal Australian and New Zealand College of Radiologists (RANZCR) in 2005. After completing a clinical fellowship at Perth Radiation Oncology, Tee went on to complete a further clinical research fellowship in genitourinary oncology, and specific treatment techniques at Sunnybrook's Odette Cancer Centre (Toronto, Canada), the University of California, San Francisco Medical Centre, and the Seattle Prostate Institute.
He has written or been an investigator in nine published papers and 13 abstracts, is actively involved in clinical trials, and regularly presents at scientific meetings.
Did you know?
Tee is a keen sportsman. Whether it's watching or playing sport, he's usually involved. He loves to travel and explore culturally interesting destinations when on holiday with his wife and two children.
Tee works primarily across breast, gastro-intestinal, genitourinary and thoracic cancers. He has an interest in radiation therapy treatments to support cardiac transplant and cardiology patients, including a collaboration with the cardiology team at Fiona Stanley Hospital in Perth. Dr Ben King and Tee treated the first patient with refractory ventricular tachycardia with stereotactic cardiac ablative radiation therapy in Western Australia in July 2020.
Royal Australian and New Zealand College of Radiologists (RANZCR)
Trans Tasman Radiation Oncology Group (TROG)
American Society for Radiation Oncology (ASTRO)
European Society for Radiotherapy and Oncology (ESTRO)
Australia and New Zealand Urogenital and Prostate Cancer Trials Group (ANZUP)
Recurrent Prostate Cancer. Lenzo N, Sohi J.S, Lim T.S. Appl Radiol 2021; Jul/Aug:40-43.
Kneebone A, Fraser-Browne C, Duchesne GM, Fisher R, Frydenberg M, Herschtal A, Williams SG, Brown C, Delprado W, Haworth A, Joseph DJ, Martin JM, Matthews JHL, Millar JL, Sidhom M, Spry N, Tang CI, Turner S, Wiltshire KL, Woo HH, Davis ID, Lim TS, Pearse M. Adjuvant radiotherapy versus early salvage radiotherapy following radical prostatectomy (TROG 08.03/ANZUP RAVES): A randomised, controlled, phase 3, non-inferiority trial. Lancet Oncol 2020; 21 (10): 1331-1340.
J Martin, P Keall, S Shankar, P Greer, D Christie, K Moore, J Downling, D Pryor, P Chong, J Smart, C Oldmeadow, D Murphy, J Millar, KH Tai, L Holloway, A Hayden, T Lim, T Holt, M Sidhom. TROG 18.01 Phase III Randomized Clinical Trial of the Novel Integration of New prostate radiation schedules with adjuvant Androgen Deprivation-NINJA. BMJ Open 2019.
Jon D Emery, Juanita Doorey, Michael Jefford, Madeleine King, Marie Pirotta, Dickon Hayne, Andrew Martin, Lyndal Trevena, Tee Lim, Roger Constable, Cynthia Hawks, Amelia Hyatt, Akhil Hamid, John Violet, Suki Gill, Mark Frydenberg and Penelope Schofield. The ProCare Trial: a phase II randomised controlled trial of shared care for follow-up of men with prostate cancer. BJU Open 2016.
Fayers R, Tee S Lim and Marek Havlet. Pulmonary Sclerosing Pneumocytoma: Radical Radiation Therapy. JMIRO 2016.