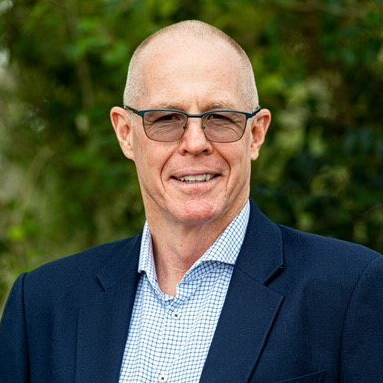 MBChB(Zimb), FFRad(T)SA, FRANZCR, Radiation Oncologist
Cancer diagnosis has implications not only for the patient but for their family, and that patient care must also support and involve the family.
Special clinical interest in breast, gastrointestinal and skin cancers.
South African born, Sean grew up in Malawi and Zimbabwe. He obtained his undergraduate medical degree in Zimbabwe where he practiced as a government medical officer in northern Zimbabwe's rural areas before moving to Cape Town to continue his studies. He specialised as a clinical oncologist at Groote Schuur in Cape Town where he practiced for several years before moving to Australia. Sean obtained his radiation oncology fellowship in Australia in 2011.
After a short period in Bunbury with GenesisCare Western Australia and then most recently our Bundaberg Centre, Sean has relocated to another of our regional Queensland centres in Rockhampton. Prior to working with GenesisCare in WA and Bundaberg, Sean worked continuously in regional Far North Queensland.
Sean has been very actively involved in the education of medical students and RANZCR trainees. Previously a director of training, he has also held a number of senior positions within the College. He is currently the chief examiner for the Faculty of Radiation Oncology.
Sean has a particular commitment to regional and rural communities, believing that all patients should expect and receive the very best treatment available irrespective of their geographical location.
Sean has worked extensively across many tumour types throughout his career.  He practices as a generalist with key focus areas being breast, neurological, and cutaneous malignancies.
Sean is married with two children. He and his family have travelled much of the world. Since moving to Australia, they have become avid outback adventurers and have a great love of nature and conservation.
Sean is available to see patients in Rockhampton as outpatients at the GenesisCare facility located at the Rockhampton Base Hospital. Sean attends multidisciplinary meetings in the public setting.
Sean has published and co-authored several research articles and book chapters on Telemedicine for rural cancer care in Queensland.
Royal Australian and New Zealand College of Radiologists (RANZCR)
European Society for Radiotherapy and Oncology (ESTRO)
Trans Taman Radiation Oncology Group (TROG)
Co-Operative Trials Group for Neuro-oncology (COGNO)