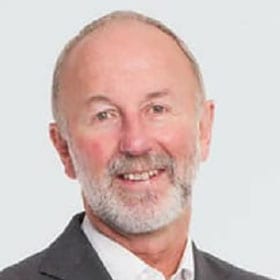 MBBS, DIP OBSTETS, DRACOG, FRANZCR, Radiation Oncologist
Clinical interests in benign, urological, gastrointestinal, skin, neurological and Stereotactic Radiosurgery
Chris completed his initial medical and radiation oncology training in Western Australia before undertaking post-graduate studies at Middlesex Hospital (UK), Princess Margaret Hospital (Toronto, Canada), and the Shands Cancer Centre (University of Florida, Gainesville, USA). He is the medical director at GenesisCare Wembley, holds a clinical staff position at Sir Charles Gairdner Hospital, and is accredited as a visiting consultant at a number of private hospitals.
Chris has experience in many advanced radiation therapy techniques including stereotactic radiosurgery, stereotactic body radiation therapy, episcleral plaque brachytherapy for choroidal melanoma, and image guided radiation therapy, including IMRT. As an expert in his field, Chris has been involved with many notable committees. For 10 years until 2017, he was on the Medical Advisory Committee at St John of God Subiaco Hospital. 
He was also chairman of the Radiation Oncology Economics Committee and the Australian Association of Private Radiation Oncology Practices. He is a past board member of the Faculty of Radiation Oncology of the Royal Australian and New Zealand College of Radiologists (RANZCR). He has also been a guest editor for the International Journal of Stereotactic Radiosurgery. Chris is interested in research relating to predominantly prostate, intracranial, lung, and spinal tumours.
Chris' key clinical interests are in neuro-oncology (brain, skull base and ocular tumours), skin, lower gastrointestinal tumours, head and neck cancers, urological cancers and neurological and Stereotactic Radiosurgery.
American Society for Therapeutic Radiation and Oncology (ASTRO)

International Stereotactic
Radiosurgery Society (ISRS)
Trans Tasman Radiation Oncology Group (TROG)