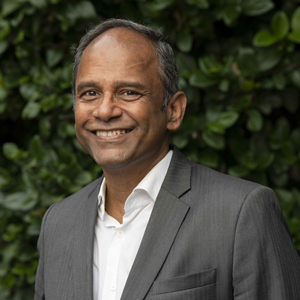 A/Prof. Jayasingham Jayamohan
MBBS, MRCP, MSc, FRCR, FRANZCR, Radiation Oncologist
Languages spoken
English, Tamil, Sinhalese
Expert in
Radiation Oncology
Interested in
Upper and lower gastrointestinal, lymphoma and neurological cancers.
Special clinical interest in upper and lower gastrointestinal, lymphoma, neurological cancers and selected benign conditions
Associate Professor J Jayamohan is a senior radiation oncologist working in Crown Princess Mary Cancer Centre Westmead and Genesis care with subspecialty interest in the management of Upper/ Lower GI cancer and Lymphoma. He has an extensive broad clinical experience in Clinical and radiation Oncology over 30 years. He was trained in Clinical Oncology in the UK and had worked in the UK, New Zealand.
He has been a senior examiner for the Final fellowship exams for 12 years. He was awarded the Dennis Logan award for commitment to teaching. He is actively involved in recruiting patients for multi-centre collaborative group clinical trials. Dr Jayamohan is a Clinical Associate Professor for the University of Sydney.