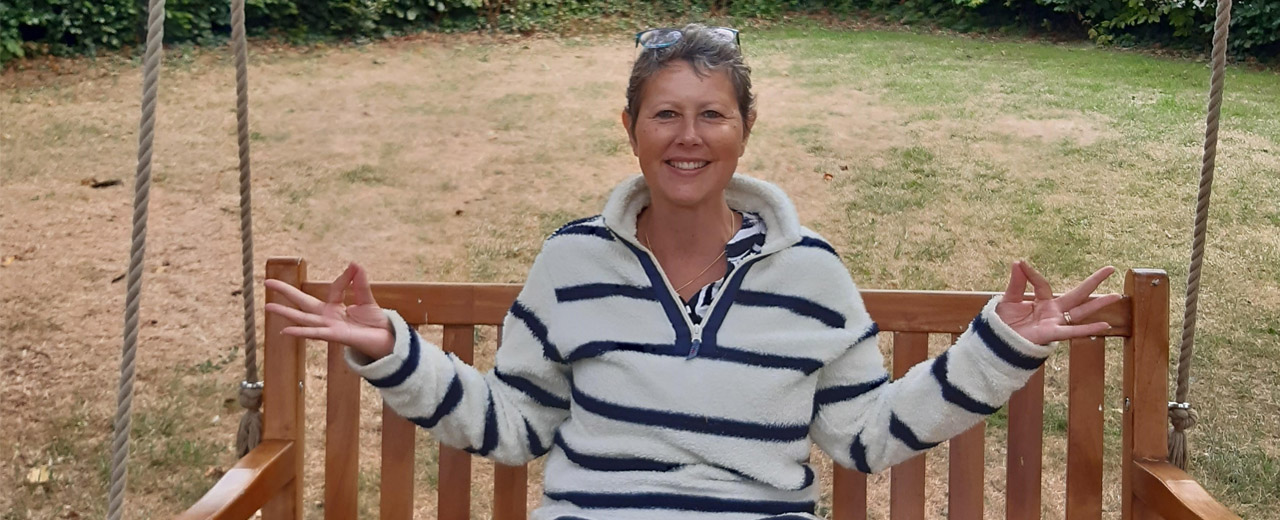 Leah-Marie's story - her experience of integrative cancer care at GenesisCare
Article
Leah-Marie, 53 years old, from Shropshire enjoys exercising and spending time with her family.
Having noticed a breast lump in October 2021, she followed advice and quickly booked an appointment to have it investigated. After further tests, she received a diagnosis of triple-negative breast cancer. "It was completely out of the blue, I was healthy, exercised regularly, I don't drink and have no family history of breast cancer – I just didn't think this could be happening and it came as a real shock". 
Within my local hospital I was quickly provided with a treatment pathway which consisted of 6 months of chemotherapy, a mammoplasty on my right breast, followed by reconstruction surgery.
The next phase of my treatment required radiotherapy and for that I looked into the options available to me where I found GenesisCare in Birmingham. Having visited the centre I knew it was right for me, I found it a very calm, tranquil place, not what you'd expect of a medical centre. 
I met consultant Dr Muthiar Sivaramalingam who immediately put me at ease, and I quickly commenced a schedule of 15 radiotherapy sessions. I can't speak highly enough of the experience I had throughout my treatment. From the team I met at reception through to my consultant and radiographers, the team that looked after me could not have provided me with more personalised and better care. 
It was within my initial consultation that I was given information on the holistic treatments and support services available at GenesisCare through their relationship with Penny Brohn UK. Through this service, I accessed relaxation sessions and this helped me let go of tension I was holding onto – I would compare it to feeling like a weight being lifted. Penny Brohn UK provided me with an extra layer of support, I received the best possible treatment for my cancer with GenesisCare and this was underpinned with fantastic supporting services from Penny Brohn UK.
I now will continue with treatment of chemotherapy tablets in October and then have an operation to match up my left breast, sometime in November.
I feel so fortunate to have found GenesisCare and appreciate being able to access  the wellbeing services of Penny Brohn UK, it's been such a huge support for me. I would urge anyone with a cancer diagnosis to consider using their services.
To find out more about GenesisCare and Penny Brohn UK's unique partnership please click here.