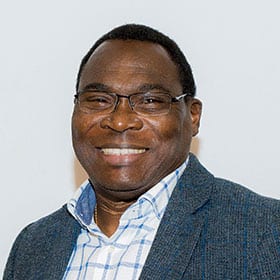 Expert in
Upper GI cancers and lower GI cancers
He has special clinical interest in upper GI cancers, lower GI cancers, HPB cancers and melanomas.
Dr Saka is a Consultant medical oncologist at MKUH since 2015 with special interest in upper and lower GI cancers. He is the lead for Carcinoma of unknown primary and Acute Oncology. He is a conscientious oncologist with a focus on providing the best outcomes for his patients and involving them in all decision making. He provides private practice at GenesisCare in Milton Keynes which provides complimentary exercise medicine and complimentary therapies as part of their private care.
He is also heavily involved in research to look at improving patient outcomes and provides teaching and supervision to medical students as part of his role.
Milton Keynes University Hospital
Milton Keynes University Hospital
Upper GI cancers
Lower GI cancers
Gastrointestinal Cancers
Neoadjuvant chemotherapy
Metastic Cancer
Colorectal cancer with liver metastases
General Medical Council (GMC)
Fatal interstitial lung disease caused by Panitumumab-containing chemotherapy regimen (June 2018)