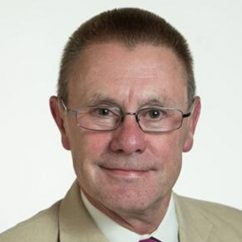 BA, MA, MBBS, MRCP, FRCR , Clinical oncologist
Special clinical interest in colon, upper GI and lung.
Dr Gildersleve graduated from Oxford University and completed five years of oncology training at the Royal Marsden Hospital, London and then at Leeds for two years. He has contributed 14 papers published in peer-reviewed journals, the last being in 2016. Dr Gildersleve has been involved in education throughout his career as a tutor, educational supervisor and as a deputy regional advisor.
Dr Gildersleve is a major contributor to national randomised trials in gastro-intestinal and lung cancer.
Fellow of the Royal College of Radiologists (FRCR)
Member of the Royal College of Physicians (MRCP)