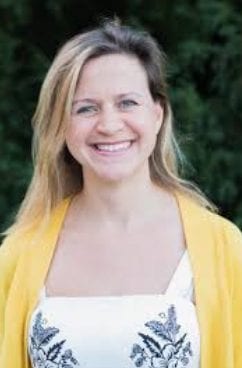 BM, MRCP, FRCR, DM, Clinical oncologist
Expert in
Gynaecological oncology, Lower gastrointestinal cancer and High dose rate brachytherapy.
Dr Alexandra Stewart is a Consultant Clinical Oncologist with a special interest in gynaecological oncology, lower gastrointestinal cancer and high dose rate brachytherapy. She qualified in 1997 and trained at Charing Cross and the Royal Marsden Hospital with a Fellowship at Harvard University in Boston. Her clinical interests include the improvement of radiotherapy dose delivery in pelvic cancer using conformal radiotherapy/brachytherapy.

She is currently developing intensity modulated radiotherapy (IMRT) and image guided brachytherapy for cervical cancer at St Luke's Cancer Centre and introducing rectal brachytherapy. 
Dr Alexandra Stewart is the local Principal Investigator (PI) on the national and international trials CIRCCA and PORTEC-3. She is currently setting up a trial to examine improved diagnosis in early cervical  cancer. GRACE charity has raised £30,000 for Dr Stewart's work with brachytherapy patients and is raising a further £50,000 for an ultrasound machine that she will be using in conjunction with Dr Fuad Hussain to examine the ultrasound properties of cervix cancer.

In addition, Dr Stewart is the chair of BRIGHT charity which is fundraising for a papillon machine to improve treatment options in early rectal cancer. Dr Stewart is course director for the Harvard Medical School annual brachytherapy review which runs in Boston, USA. She organises the course, gives lectures and runs practical workshops. 
Current position(s)
Consultant Clinical Oncologist, St Luke's Cancer Centre, Royal Surrey County Hospital NHS Foundation Trust
Fellow of the Royal College of Radiologists (FRCR)
Member of the Royal College of Physicians (MRCP)