Introduction
Myeloproliferative disorders
Myeloproliferative disorders treatment at GenesisCare
We are specialists in the latest techniques for diagnosing and treating all types of cancer, including blood cancers and myeloproliferative disorders. We have teams of highly trained cancer specialists that are experts in this disease who work together to evaluate the newest, evidence-based approaches so we can offer these to every patient – without delay.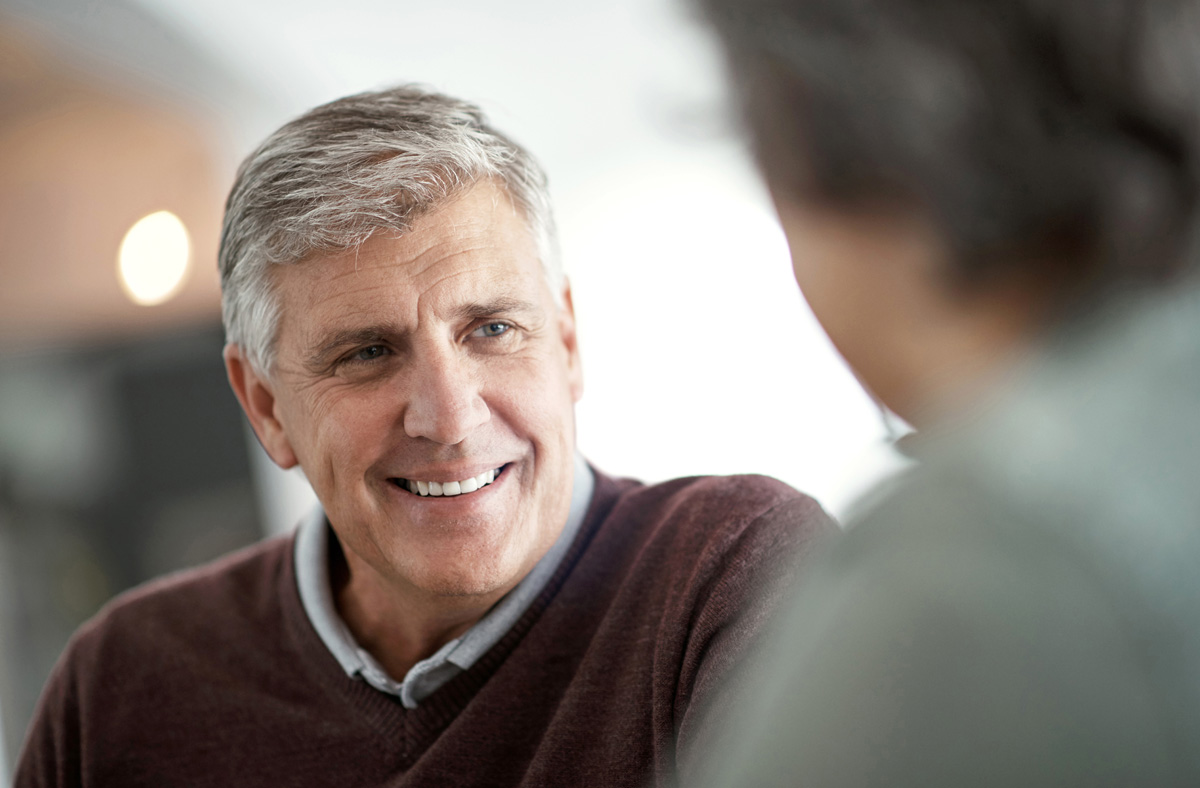 Types
Which type of myeloproliferative disorder you have relates to:
The type of blood cells affected 
The number of blood cells in your bloodstream 
Your symptoms 
Common myeloproliferative disorders are:
Common myeloproliferative disorders are: 
Chronic myeloid leukaemia (CML) 
Polycythaemia vera – over–production of red blood cells that carry oxygen around the body 
Essential thrombocythaemia – overproduction of platelets that help the blood clot 
Primary myelofibrosis – excessive fibrosis (connective tissue build-up) in the bone marrow 
There are also very rare myeloproliferative disorders that don't fall into any of the groups above.  
Diagnosis
How are myeloproliferative disorders diagnosed?
Most often people with myeloproliferative disorders are diagnosed after a routine blood test done for other purposes. It's not uncommon for you to have no symptoms associated with the disease. Doctors typically use blood tests to diagnose myeloproliferative disorders.
You might also have some other tests, including: 
Myeloproliferative disorder symptoms
If you do have symptoms, they might include: 
Headaches 
Tiredness 
Bruising or bleeding 
Blurred vision 
Ringing in your ears 
Loss of weight 
Itching 
Blood clots 
Loss of weight 
Abdominal bloating 
Treatment
The aim of treatment usually is to control symptoms rather than cure. The treatment you have depends on your type of myeloproliferative disorder. Your consultant haematologist will assess your symptoms, diagnosis and general health together with a team of oncologists (doctors specialising in cancer), pathologists, radiologists and nurses to decide the best course of treatment for you.
Treatments might include:
Venesection – this is a simple procedure for people with a high red blood cell count. You will have around a pint of blood removed at a regular frequency, which will reduce the number of red cells in your blood 
Drugs to control the blood count – often mild chemotherapy tablets  
Targeted therapy – Medicines which directly target the abnormal proteins in the proliferating bone marrow cells 
Bone marrow or stem cell transplant from a donor – this treatment aims to cure a myeloproliferative disorder 
Why choose us?
GenesisCare is a leading private provider of cancer care, offering the latest innovations and techniques that are proven to be safe and effective. If you choose us for your treatment, you'll be under the care of a team of experts, including consultant oncologists and haematologists. They'll design a personalised care plan based around your diagnosis and preferences, with treatment starting within days if needed. Every patient is also supported through their journey with life-changing therapies, such as exercise medicine and psychological support.
Our dedicated cancer centres are convenient and easy-to-access. You can use your private medical insurance, and we're recognised by all leading insurers. 
Throughout the COVID-19 outbreak, our priority is to continue providing the very best cancer care. We have meticulous measures in place to ensure our patients receive the treatments they need safely and without delay. You can find out more about our COVID-19 safety measures here. 
We are proud that so many patients rate our care as excellent as we help them through their cancer journey. Find out more about the unique experiences of people who have had their cancer diagnosis or treatment at GenesisCare in our patient stories section.