Introduction
Secondary breast cancer treatment
Secondary, advanced, metastatic or stage 4 breast cancer means that cancer cells have spread from the breast to other areas of the body. Your consultant will carefully assess the type of secondary breast cancer you've been diagnosed with and plan the most effective treatment, always taking into account your diagnosis and personal preferences.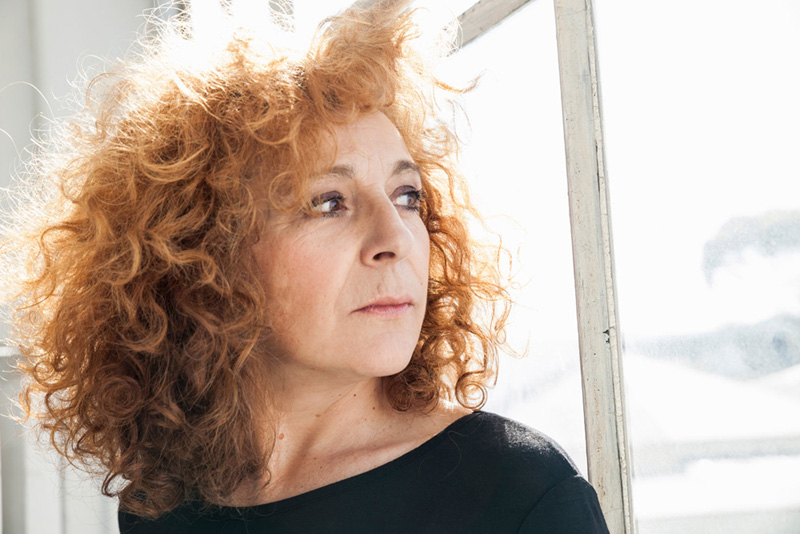 Treatment overview
What is secondary breast cancer?
Secondary breast cancer starts as a primary cancer in the breast. The cells develop the ability to move to other parts of the body (metastasise), usually through the lymphatic system or blood. When they settle elsewhere, they start to grow there and become a secondary cancer.
Secondary cancer is also referred to as metastatic, advanced or stage 4 cancer.
The most common sites where secondary breast cancer spreads are the:
Bones (skeleton)
Brain
Liver
Lung
Secondary breast cancer in the liver is not the same as primary liver cancer. The cancer cells started in the breast and spread to the liver, so the treatments used are breast cancer therapies.
Sometimes a primary cancer that has been treated can return (recur) months or years later as secondary cancer.
Your consultant will carefully assess the type of secondary breast cancer you've been diagnosed with and plan the most effective treatment, always taking into account your diagnosis and personal preferences.
We're recognised by all private medical providers, including Bupa, AXA PPP, Aviva and Vitality. We're always happy to answer any questions and concerns you may have.
Hormone therapy
What is hormone (endocrine) therapy for metastatic breast cancer?
You may have been told that your cancer is ER positive. It means the cancer cells can be triggered to grow by oestrogen or progesterone, a female sex hormone that is made mostly by the ovaries. If so, you can be treated with hormone therapy, also known as endocrine therapy.
Hormone therapy drugs work in different ways. Some block oestrogen from attaching to cancer cells, others reduce the amount of oestrogen your body makes. They can be very effective at slowing or stopping the progress of cancer. Your consultant will discuss the treatment options with you and the best time to start.
Menopause symptoms are a common side effect of these drugs. If you haven't yet reached the menopause, our breast cancer nurses will explain what to expect, and we have a lot of support available to help you manage these symptoms and to also provide emotional guidance throughout your therapy.
Targeted therapy
What is targeted therapy for secondary breast cancer?
You may have been told that your breast cancer is HER2 positive. This means that the breast cancer cells have a type of protein on their surface called human epidermal growth factor receptor 2 (HER2). Some cancer cells make more of this protein than they should and use it to grow quickly and spread. These are called HER2 positive breast cancers. There are effective treatments available for HER2 positive breast cancers, called targeted therapy (or biologic therapies), which block the cell growth.
Cancers that don't produce more of this protein are called HER2 negative cancers. If your cancer is HER2 negative, the same targeted therapies won't be effective. Likewise, hormone therapy won't work on ER negative cancer.

We use different treatments for HER2 positive and HER2 negative cancers. These drugs are all types of targeted therapy treatment but will be personalised to your cancer type to ensure the best response.
Triple negative breast cancers
It's also possible to be both HER2 negative and ER negative. This is known as triple negative breast cancer (TNBC).
These types of cancer are treated with other drugs, including chemotherapy.
Your consultant will explain the treatment options to you. Our understanding of cancer is rapidly advancing, and new drug therapies are discovered every year.
At GenesisCare, our consultants evaluate the safety and effectiveness of all new cancer medicines. We ensure that these latest treatments from around the world are available to our patients, without delay.
Chemotherapy
What is chemotherapy for secondary breast cancer?
Chemotherapy is the use of anti-cancer drugs that stop cancer spreading by blocking the mechanisms that cells use to multiply and grow. There are different drugs and they work in different ways, although they all target cells that grow quickly – like cancer cells. However, they also affect other areas where cells grow and divide, such as the digestive system, hair follicles and ovaries. That's what can cause chemotherapy side effects.

Our consultants and specialist chemotherapy nurses will work closely with you to help minimise and manage side effects, and there are many ways we can help.
Your consultant will explain which chemotherapy drugs you need, how they will be given and for how long.
If you are having your chemotherapy at one of our GenesisCare medical oncology centres, our chemotherapy nurses will arrange a pre-assessment appointment and show you around our dedicated treatment suites. We also have patient information and answers to your questions on our website.
If you are having chemotherapy at a partner hospital, their expert teams will support you. We'll make sure your care here continues to run smoothly alongside it.
Clinical trials
Current clinical trials for breast cancer
Some of the newest, most promising drugs are offered first through organised clinical trials. Your consultant will discuss any opportunities to take part in a clinical trial with you.

We're highly active in clinical research. Treatments that we have today to combat disease and illness wouldn't be possible without clinical research. Contact us today to find out more about the clinical trials we currently have available.
SABR
Radiotherapy can be used to treat secondary breast cancer. Modern radiotherapy is very effective at controlling tumours in different parts of the body. We use state-of-the art techniques for all patients at GenesisCare. We provide the latest generation systems to deliver highly targeted radiotherapy for effective tumour treatments with fewer side effects.
Stereotactic ablative radiotherapy for secondary breast cancer
Stereotactic ablative radiotherapy (SABR) can reduce or destroy small tumours in areas such as the liver, lung and bones without needing surgery. It is also sometimes called stereotactic body radiation therapy (SBRT).

SABR uses very narrow beams of high dose radiation to target small tumours with pinpoint accuracy, while the surrounding healthy tissue gets a much lower dose. This results in fewer side effects and also means you can have more radiotherapy later if you need it.
SABR can also usually be given in just one to three short sessions. Treatment is mostly pain free. Because of this, it has many advantages for someone living with advanced breast cancer. At GenesisCare, we are experts in this treatment for advanced cancer, so you'll be able to have this treatment when needed.
The latest type of SABR, called MRIdian, uses an inbuilt scanner to take live images of a tumour stopping when it moves off target. It's particularly useful for tumours that are moving or difficult to reach, such as in the lung or liver. GenesisCare is the first in the UK to offer MRIdian treatment and has machines at two centres. Treatment on MRIdian is available to all patients who could benefit from this.
You can read more detail about our radiotherapy treatments below. If you'd like to find out more about your treatment options, contact us today for advice or to book an appointment.
Palliative VMAT
Palliative radiotherapy does not aim to cure a cancer; it is used to help shrink, slow down the growth or control symptoms of an advanced stage tumour. It may also be used to control the symptoms of a cancer that has spread to give a patient a better quality of life.

Most radiotherapy is external beam radiotherapy, where you lie on a bed in a machine called a linear accelerator and radiation beams are carefully directed at the cancer.
Another type of radiotherapy, volumetric modulated arc therapy (VMAT) and intensity modulated radiotherapy (IMRT), which works in a similar way, may also be used to help alleviate symptoms. This can be very effective at helping people to continue with everyday activities.
Integrative cancer care
What is integrative cancer care?
We'll invite you to join an integrative cancer care programme alongside your treatment. The aim is to support your emotional and physical wellbeing, with an exercise medicine prescription as well as wellness therapies.

Together, these therapies are called integrative cancer medicine, and there is a lot of evidence to show that they make a difference to the wellbeing and overall outlook of people going through cancer. That's why we want every patient to benefit. As a patient at GenesisCare, you will be offered this support at no extra cost to you or your insurance provider.
Exercise now plays an important role in cancer treatment. It has been proven in many studies worldwide to reduce the side effects people experience with cancer treatments, build muscle mass, reduce cancer-related fatigue and even help some therapies to work better.
We also have a unique partnership with cancer charity, Penny Brohn UK. This ground-breaking charity has an ethos of 'Living well with cancer' and will provide therapies to help you to deal with the side effects of treatment, reduce stress, improve energy levels, and help you take back control. You'll be offered a personalised complementary programme tailored to your needs, involving a holistic needs assessment with your Wellbeing Consultant to reflect on your strengths and where you might need help.
The care package I received was very comprehensive. My treatment was complimented with reflexology as GenesisCare really understand that integrative cancer care is very important.
- Ruth, GenesisCare patient
Managing side effects
With secondary cancer, it is likely that your treatment will continue with regular follow-up appointments and scans.
Please remember that we're here for you for any concerns about your health.
You can also contact Penny Brohn UK at any time.
No treatment is without side effects, although many of the modern therapies we use have fewer side effects than more traditional cancer treatments. However, the symptoms and side effects you experience will be unique to you and depend partly on where your secondary cancer tumours are. 

We'll help alleviate your symptoms where possible, and we can support you with diet, exercise, medication, lifestyle advice and wellbeing therapies.
Why go private?
The benefits of choosing private breast cancer care
Each year, many women choose private breast cancer treatment at GenesisCare for:
The latest techniques and treatments
Integrative cancer care to support you physically and emotionally through your treatment
Fast and easy access to treatments with no delay and at times convenient to you
Leading consultants supported by a team of health professionals specialising in cancer care including surgeons, radiologists, radiographers, clinical nurse specialists and wellbeing therapists
We're recognised by all private medical insurers. You can get a referral to one of our consultants from your current doctor or you can contact us directly to discuss how to access our services.
Self-pay prices are also available for all diagnostics and treatments on request.
You can read more detail about our radiotherapy treatments below. If you'd like to find out more about your treatment options, contact us today for advice or to book an appointment.
They make every effort to ensure your personal treatment plan is working for you and that you're looked after.
- Cleo