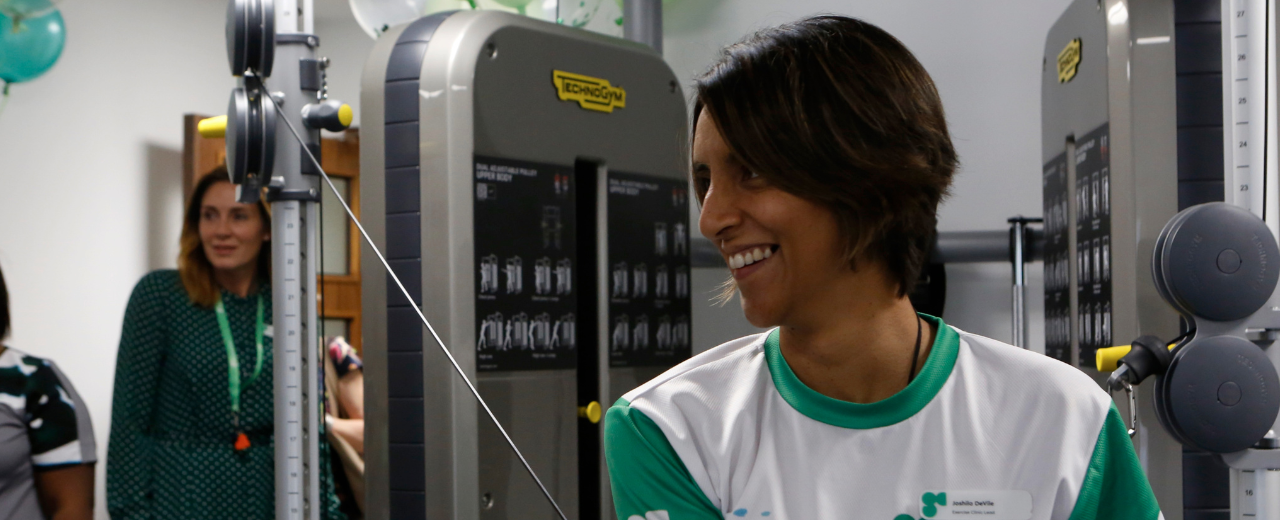 Joshila DeVile – Head of Exercise Medicine
GenesisCare gave me the support to develop a UK oncology first - a brand new, exercise medicine model specifically designed to improve outcomes for patients with cancer, which I now showcase at international conferences.

Launching exercise medicine at GenesisCare
When GenesisCare approached me to develop an exercise medicine service specifically for patients with cancer, I literally jumped at the chance! I'm extremely passionate about helping people to have the best quality of life and having previously been a physiotherapist in medicine, surgery, and the community, I have lots of experience. I knew the benefits of exercise for patients recovering from other medical conditions, and wondered why cancer patients were not encouraged to exercise too.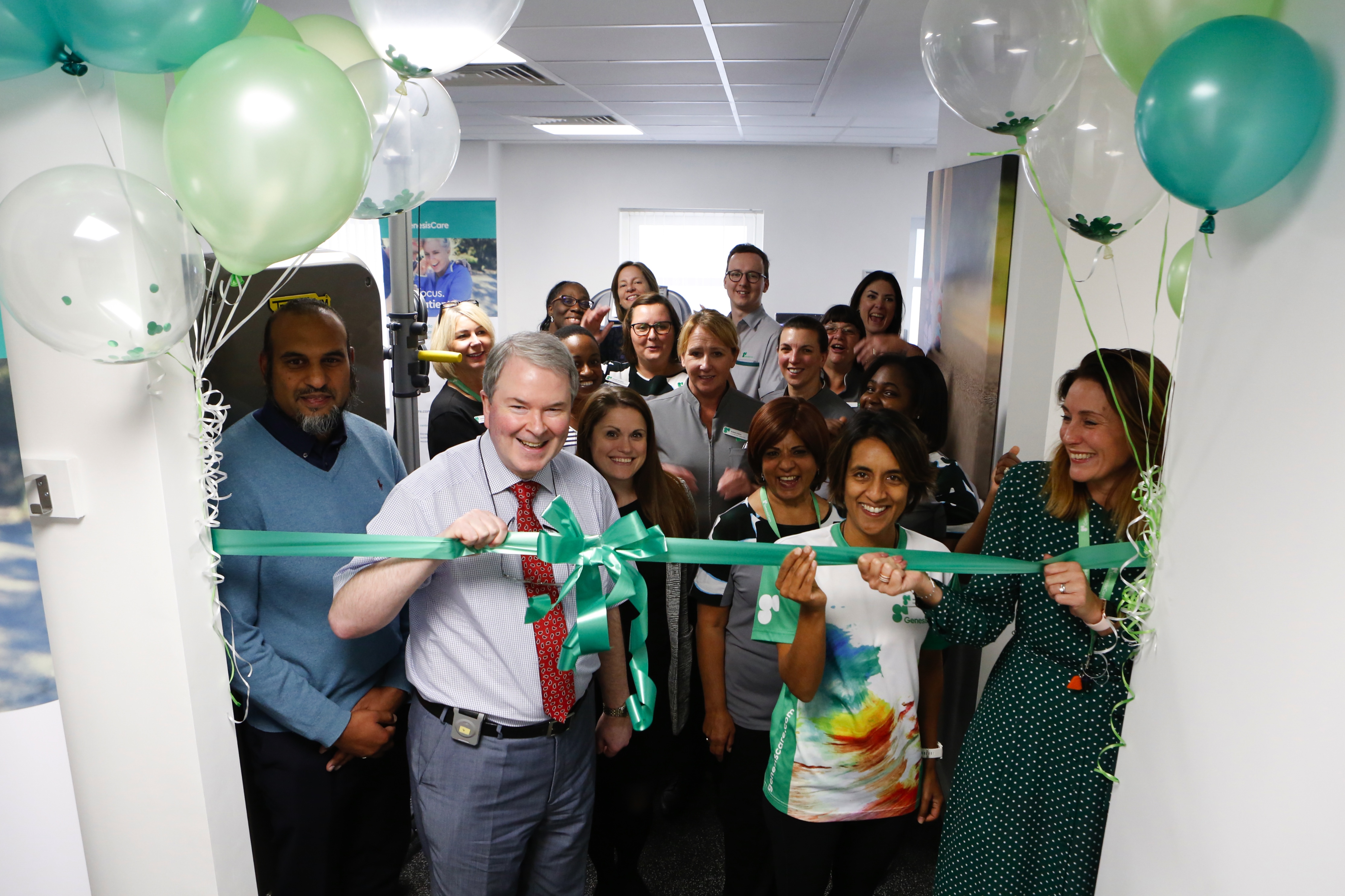 The pilot for this new exercise medicine model started at GenesisCare in Windsor in 2018. What I love about GenesisCare, is that their evidence-based approach always put the patient needs and patient outcomes first. It's been clinically proven, from several studies that people who exercise during treatment report less fatigue and a better quality of life compared to those who don't. Research carried out by the Australian Association for Exercise and Sport Science also suggested that taking part in regular moderate exercise has both mental and physical benefits for patients, during and after cancer treatment.

I was given the freedom to develop a new innovate model, to break down barriers, such as the assumption you must rest if you have cancer. This enabled us to develop an evidence-based, gold standard model - which no one else was doing at the time. The 12-week exercise programme is integrated into our patients pathway, and includes both aerobic and resistance training that's proven to provide the most benefit. It was a resounding success, and within a year, GenesisCare asked me to roll out the service to more centres. We currently have dedicated exercise clinics in 8 centres, with 2 more planned. I've also launched a GenesisCare exercise medicine app, to support patients experience the benefits of exercise when they're unable to attend a centre regularly or for those centres where we don't currenlty have space to build an exercise clinic. 
I'm now representing GenesisCare at international conferences, showcasing our pioneering exercise medicine model, the very first of its kind in the UK. Although presenting was initially out of my comfort zone, being part of the GenesisCare team has grown my confidence to feel empowered and excited to be presenting to over 600 clinical professionals.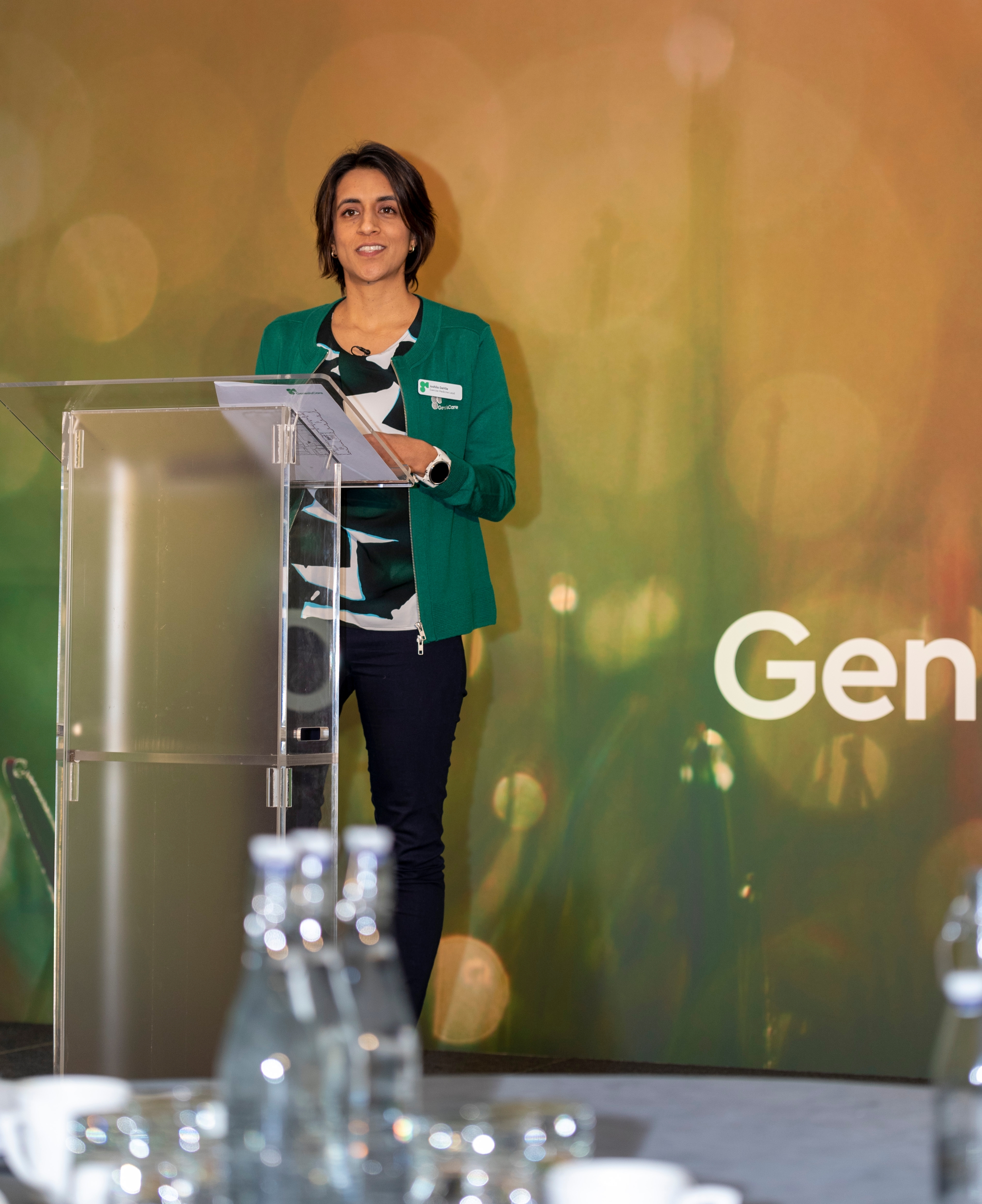 The term 'exercise medicine' means a prescribed programme to address illness. It is evidenced and supported by The American College of Sports Medicine International Multidisciplinary Roundtable consensus statement, to improve cancer outcomes for patients and enhance their quality of life.
Today, I'm Head of Exercise Medicine for GenesisCare, leading a team of highly experienced physiotherapists and personal trainers, who are passionate about improving patients' lives. Our goal is not only to give patients 12 weeks of exercise, but to increase their confidence and independence, and help them make lasting lifestyle changes. The team also presents to and educates GPs, conducts research, collects and analyses outcome-related data, and supports students at the University of Winchester.
Improving patient outcomes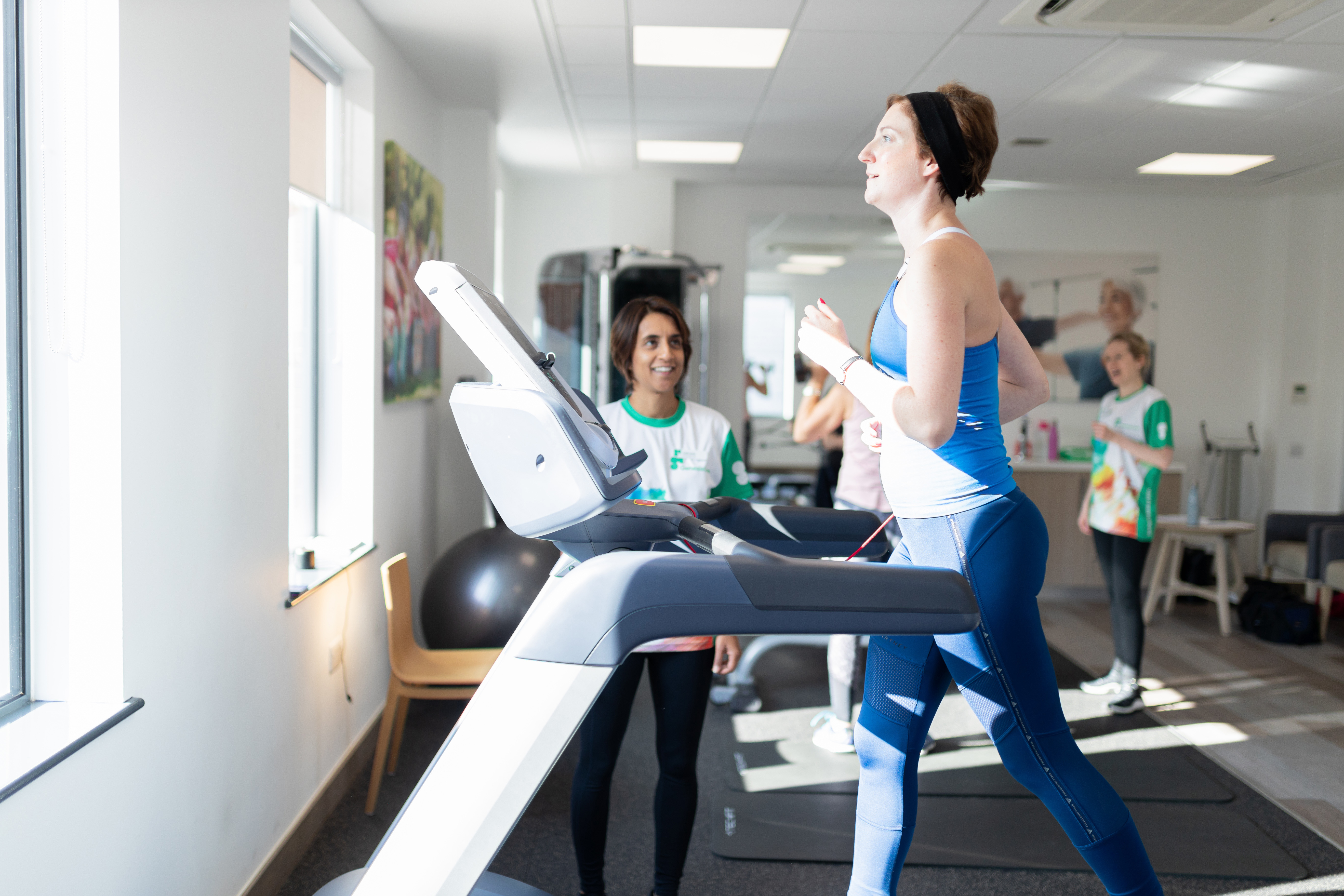 One patient's journey included losing over 3 stone which she has since kept off. This was achieved with our support to help her make small changes in her exercise routine, and our encouragement to help her maintain her goals. Our patients often have different goals, including supporting the ability to improve their tolerance to treatment, one told me "the exercise medicine has made a massive difference to my ability to cope with chemo and radiation, and now my ongoing wellbeing." This gives the team and I a great sense of achievement in supporting each individual patient.
Since launching the exercise medicine service at GenesisCare, I've had the opportunity to collaborate with the University of Winchester and advocate for exercise medicine oncology to be included in the undergraduate physiotherapy degree. I'm passionate about what I do and excited to continue growing and developing the service and my career, and grateful to GenesisCare for providing me with the platform to make a real difference to the lives of patients diagnosed with cancer.