What causes Achilles tendonitis?
What causes Achilles tendonitis?
Achilles tendonitis, also known as Achilles tendinopathy, is an overuse injury of the Achilles tendon, the band of tissue that connects the calf muscles of the leg to your heel bone.
The Achilles tendon is the largest and strongest tendon in the body.1,2 The tendon needs to withstand up to 8x body weight in force when undertaking sporting activities.1
Injuries to the Achilles tendonitis have increased over the last few decades, thought to be from, in the main, a more active, ageing population and increased participation in sports and exercise programs.1
Achilles tendon overuse injuries are common in runners, with around 9% annual incidence, most of which are insertional tendinitis.1,2
Other risk factors include:2
Higher body weight
Diabetes
Hypertension
Hormone therapy and use of oral contraceptives
To find out more about radiation therapy for Achilles tendonitis at GenesisCare, enquire today!
Treatments
How is Achilles tendonitis treated?
First-line treatment of Achilles tendonitis includes non-invasive methods such as:2
Activity modification including strengthening exercises (often under the guidance of a physiotherapist)
Orthotics
Massage
Hot and cold compresses
Ultrasound
Oral corticosteroids
Other treatment options for persistent pain include:1,2
Extracorporeal shock wave therapy
Sclerosing agents
Radiation therapy
Surgery (not often required in Achilles tendonitis)
Management and treatment of Achilles tendonitis depends on the severity of your condition. Your GP and specialist will discuss the best options with you.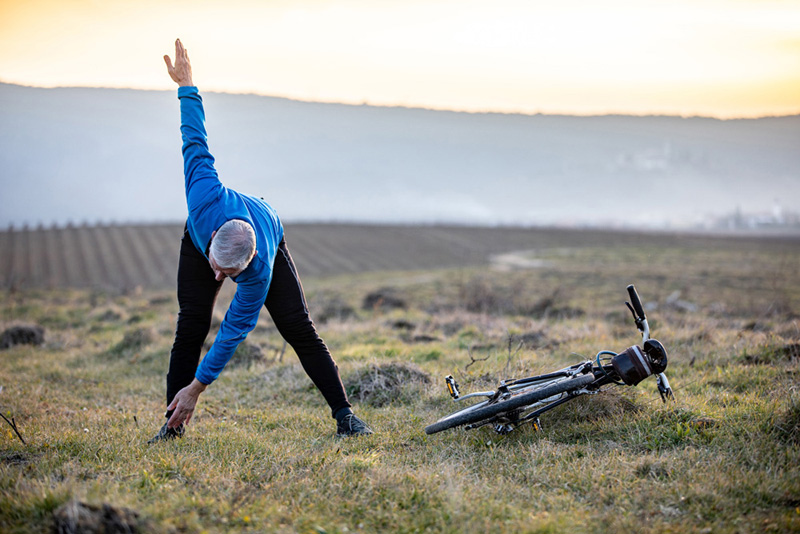 Radiation therapy treatment
Radiation therapy for Achilles tendonitis
When it occurs where the tendon meets the bone (at its 'insertion') it is called 'insertional' Achilles tendonitis, which tends to be more difficult to treat with conventional treatments. This is where radiation therapy treatments can provide an alternative for reducing the pain associated with the condition.3
Radiation therapy can improve the pain associated with Achilles tendonitis.3 A group of researchers evaluated the outcome of low-dose radiation therapy schedules for patients with pain due to inflammation around the Achilles tendon. During the study, patients rated their heel pain before treatment and after radiation therapy. The results showed that up to 95% of all patients responded to radiation treatment.1
During your treatment, radiation is aimed towards the area of pain by your heel. Radiation therapy has an anti-inflammatory effect and reduces inflammation around the area.
A technique called electron beam radiation therapy is used for Achilles tendonitis. Delivered by a machine called a linear accelerator (LINAC), it's very similar to a regular X-ray but a bit stronger so it deposits its energy deeper in the tissues
Radiation treatments can be delivered in up to 5 sessions, with each session taking around 10 minutes. There may be some mild redness of the skin immediately following treatment, and some developing dryness as treatments progress, but these symptoms usually disappear over 2-3 weeks.
To find out more about radiation therapy for Achilles tendonitis at GenesisCare, enquire today!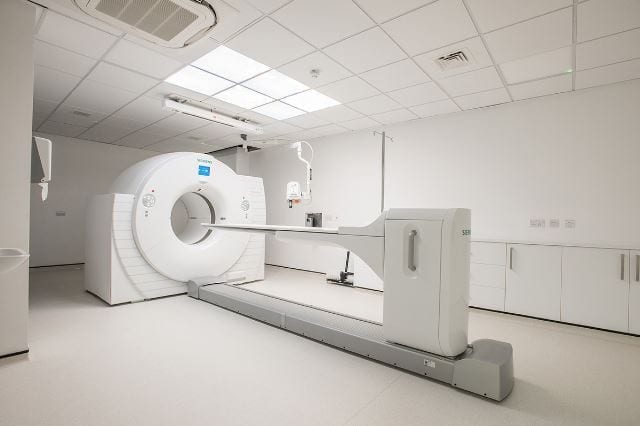 References
1. Lopez G and Jung HG. Clin Orthop Surg 2015; 7(1): 1-7.
2. Touzell A. AJGP 2020; 49(11): 715-719.
3. Ott O, et al. Strahlen und Oncol 2015; 191(12): 979-984.
Disclaimer:
Care has been taken to ensure the accuracy of information on this webpage at the date of its publication, however, the information does not take the place of professional or medical advice. Please consult your doctor or treating clinician to determine whether any form of medical treatment or health service is appropriate for you.
Any procedure including treatments involving radiation carry risks, including skin irritation and associated pain. Before proceeding with a referral for treatment, patients should be advised to seek a second opinion from an appropriately qualified health practitioner. As in any medical procedure, patient experiences and outcomes will vary.