From surviving to thriving
At GenesisCare, we don't just want you to survive your cancer, we want to support you to thrive.
Welcome to GenesisCare's Thrivorship programme – the people and support services we partner with, survivor stories, and further resources on survivorship.
Currently in Australia, there are an estimated 1 million people who are considered cancer survivors. Over the past two decades, advances in genomic sequencing, immune therapy, chemotherapy, radiation therapy delivery technique and surgical procedures have combined to improve the overall survival of most cancers. As cancer treatment continues to improve, it is likely the number of survivors will continue to increase. They are also expected to live longer than ever before. Given the growing population and longevity of cancer patients, it is important you feel supported, understood and in an environment where you can thrive.
About the Thrivorship programme
The GenesisCare Thrivorship programme aims to offer care and support through:
Educating and working with GPs to improve care coordination and communication
Providing access to and emphasis on wellness and empowering you beyond cancer
Regular meetings with other survivors.
At GenesisCare, we seek to provide these things through regular follow-up appointments with your radiation oncologist, good quality communication between us and your GP through the adoption of Survivorship Care Plans, and encouragement to take ownership of your health through one-to-one educational opportunities with nurses. We also work closely with St Vincent's Private Hospital Northside and Choices Cancer Support Centre.
As part of the Thrivorship meetings a series of free, Zoom-based talks run throughout the year. Organised and chaired by Dr Leesa Jackson and colleagues from many clinics across Brisbane and beyond, the talks cover topics that are important to anyone who has a history of cancer, and the people who love them. Thrivors are invited to come along, ask questions, and build connections with others who have shared experiences.
In addition, all Thrivors are referred to additional services where required, such as:
Exercise physiologist
Lymphoedema and breast oncology physiotherapy
Dietitian
Who is the Thrivorship programme for?
The Thrivorship programme can be accessed, and meetings may be attended by anyone with an interest or link to cancer, including:
Health professionals with an interest in cancer
People currently being treated with cancer
Survivors
Carers and loved ones.
At the meetings, you can meet with and talk to other people who have experienced cancer, carers and loved ones, and healthcare professionals working in the area.
Got questions or queries?
For further information, please contact: Dr Leesa Jackson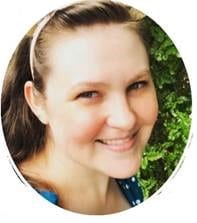 Leesa is originally from Townsville in North Queensland. She spent most of her life there and studied medicine at James Cook University. After graduating, she worked in public hospitals around the state before starting her role at GenesisCare.
Most of Leesa's career has been spent in oncology (both medical and radiation) and she has a genuine passion for patient support, education, counselling, and survivorship.
Leesa has implemented changes at her local centre that focus on improving patient care, particularly around transition periods which can often be a source of distress for patients. She is currently undertaking further education in psychology and has plans to set up a research project into cancer-related fatigue management.
In her spare time, Leesa teaches speech and drama to young children at a local primary school and enjoys spending time with her family.