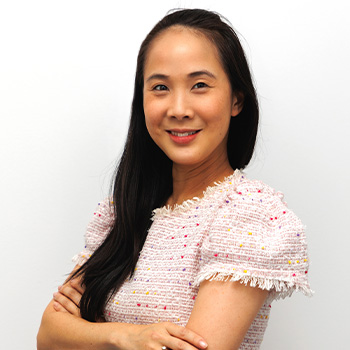 FRACP MBBS (Hons), Geriatrician
Languages spoken
English and Vietnamese
Clinical interests in oncogeriatrics, aged care, geriatrics, cognitive impairment, dementia, frailty, malnutrition, falls, incontinence, depression, anxiety, sleep disturbance
Dr Anh Tran-Nam is an aged care specialist (geriatrician) who has an interest in working collaboratively with oncologists, radiation oncologists, surgeons, GPs, and allied health providers, aiming to deliver personalised patient care.
Dr Tran-Nam completed her MBBS (Hons) at UNSW in 2011, and completed Geriatric Medicine advanced training at Royal North Shore, St Vincent's and Prince of Wales Hospital.  She works as a consultant geriatrician at Northern Beaches Hospital, where she is the chair of the Cognition Sub-Committee.  She is a conjoint Lecturer with Macquarie University.

Dr Tran-Nam believes in personalised patient care, striving to take the time to understand each individual and their families with the aim being to optimise independence, wellness, and to deliver the best possible outcomes.
A consultation with Dr Tran-Nam may typically include suggestions across a range of topics such as general health, nutrition, sleep, cognition, and mood. She aims to help by recommending supportive resources, including how to navigate the hospital and aged care sectors.
Fellow of the Royal Australiasian College of Physicians
Geriatric Oncology Emerging Experts & Researchers
Tran-Nam, A, & Nelson, J. (2018) Pre- and post-intervention measures of frailty, falls, and patient activation among participants of iREAP, a novel integrative day rehabilitation program. [Oral presentation at the 2018 ANZSGM Annual Scientific Meeting; manuscript for journal publication in progress]
Tran-Nam, A, & Close, JCT. (2016) Factors and practices associated with nerve block administration in the emergency department in older patients with hip fracture: a single site, observational cohort study. [Poster presented at the 2018 ANZSGM Annual Scientific Meeting]