Prostate cancer spacing program
To date, our Spacing Compassionate Access Program has treated 78 patients, averaging 10 per month. Alan is one of them.

"I cannot overstress how grateful I am to have had the rectal spacing procedure as part of the compassionate program.  I would not have been a candidate for the SBRT radiation treatment, without the rectal spacing procedure. I was unable to cover the costs for the spacing procedure. I cannot thank the Foundation enough for this program. I am very grateful for the quality-of-life I have. – Alan –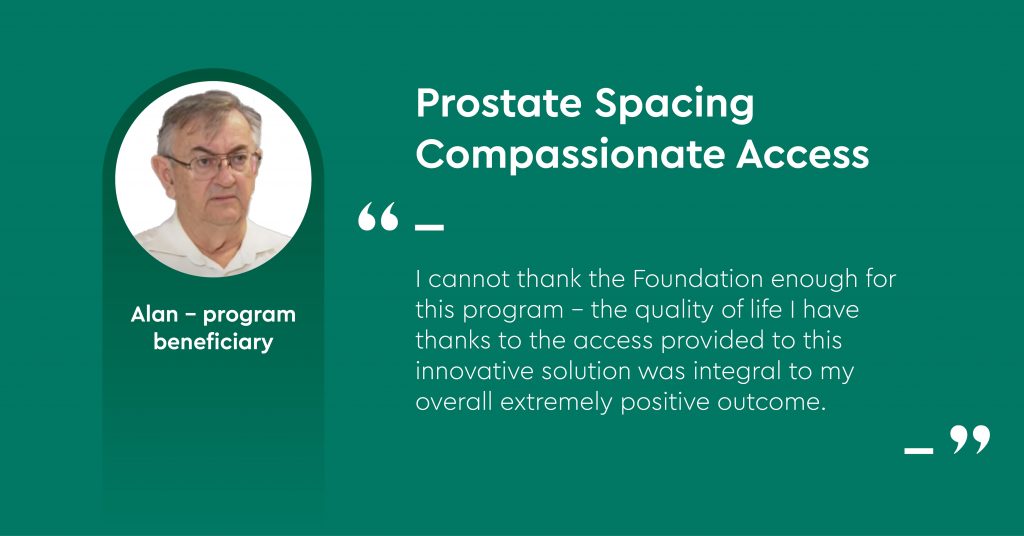 When delivering radiation therapy for prostate cancer, the challenge is improving effective dose delivery without adding toxicity to nearby organs. The use of spacers which move organs at risk away from the targeted dose area, allow safer and more effective hypo-fractionation (fewer and higher dose treatments which enable targeted delivery).[1]
As spacers are expensive, around 30% of public patients are declining this option due to cost.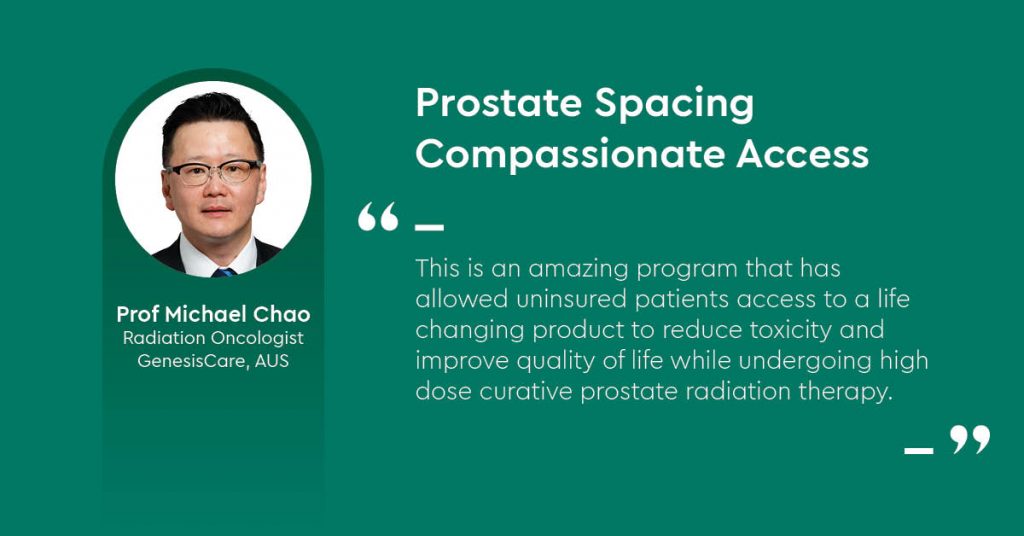 Running nationwide across Australia, this program is allowing 375 public, uninsured patients who would benefit from a spacer, access to this treatment.