Why refer?
We offer world-class cancer care and work with leading oncology experts and healthcare teams to deliver better ways to improve life outcomes for patients.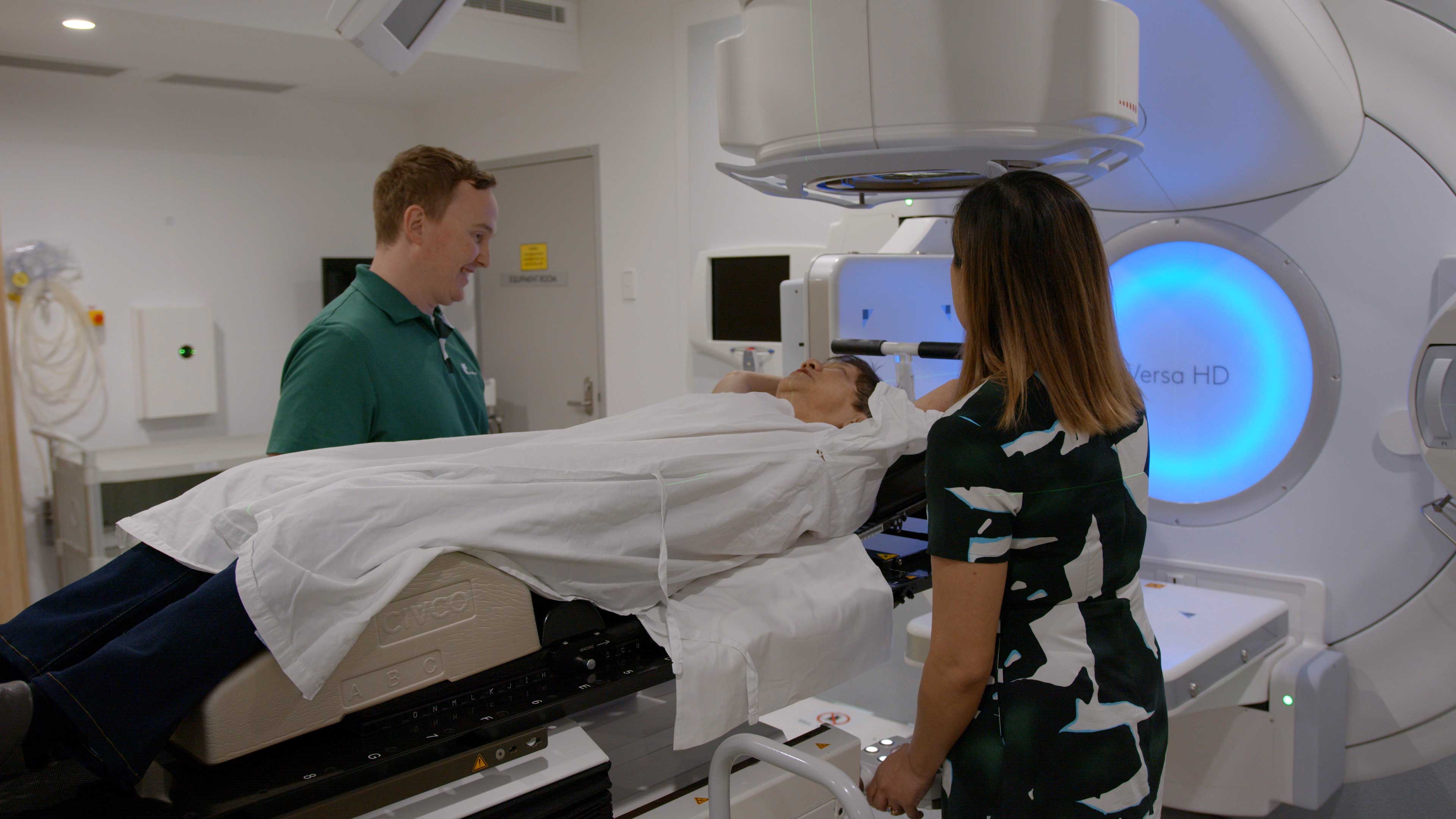 GenesisCare is a global organisation with over 440 cancer specialist centres throughout the UK, USA, Australia and Spain. In the UK we specialise in advanced and innovative cancer diagnostics and treatments, and collaborate with health professionals who share our vision of enabling fast access to world-class cancer care. 
We work in partnership with our consultants to build a strong governance framework and to be the first to introduce many new cancer treatments safely and effectively. Our strategy is to invest early in new evidence-based treatments and modalities that hold potential for improved life outcomes. 
In the top 1% of healthcare providers worldwide
World-class oncology centres
We believe care should be available when and where patients need it most and it should be designed to give patients the best outcomes possible. 
Advanced techniques and treatments
At our 14 oncology outpatient centres throughout the UK, we provide these specialist cancer services:
Stereotactic ablative radiotherapy (SABR), including complex SABR and the UK's first two MRIdian MR linacs for MR-guided radiotherapy – the most important development in advanced radiation oncology in years
Specialist neuro-oncology centres at Oxford and London, including Gamma Knife Icon, stereotactic radiosurgery, neurosurgery and fMRI and diffusion tractography diagnostics and treatment planning 
Advanced IMRT/VMAT, together with SGRT and IGRT techniques, in all centres as standard and use of deep inspiration breath hold (DIBH) organ sparing techniques for all left-sided and now right-sided breast cancer. We also offer spacer insertions to eligible patients to reduce rectal damage after prostate cancer radiotherapy
Theranostics, innovative 'seek and destroy' treatment for advanced metastatic prostate cancer 
Comprehensive systemic anti-cancer therapy (SACT) service with dedicated clinical nurse specialists and private chemotherapy suites 
Advanced diagnostics, including 3T MRI, SPECT/CT, mpMRI and PET/CT 
Rapid access pathways and diagnostic clinics for breast, haematology, head and neck and urology
Part of a global network for MRI-guided radiotherapy
We are the first to introduce MRIdian MRI-guided radiotherapy at our centres in Oxford and Cromwell Hospital in London. We are proud to have treated more than 200 patients since its introduction in 2019, including complex and difficult-to-treat tumours such as central lung, liver and pancreas. We have recently completed what we believe to be first MR-guided fully adapted stereotactic radiotherapy treatment for renal cancer in the UK.
Referring a patient to GenesisCare is easy. Even if you don't have practising privileges, you can still refer directly for diagnostics or refer to one of our surgeons or oncologists for treatment.
Apply for practising privileges
If you're a consultant and would like to work more closely with us and provide diagnostics or treatment, apply for practising privileges at one of our centres.
We are a patient-first organisation and aim to provide exceptional care in everything we do. Many of our centres are rated good by the CQC and carry the Macmillan Quality Environment Mark (MQEM). We embed integrated cancer care into our pathways and provide a comprehensive, consultant-led emotional and physical support package of life-changing therapies that have been proven to alleviate cancer-related concerns and improve treatment outcomes. Therapies include exercise medicine from our qualified physiotherapists and counselling, as well as massage, acupuncture and reflexology, through the charity, Penny Brohn UK. This is at no extra cost to our patients or their insurers. 
We can help patients with their insurance claims and explain the costs associated with their treatment. If necessary, we can assist with transport and accommodation. 
I wasn't prepared to wait and see if my cancer got worse
- Doug
Patient safety is at the heart of what we do. At GenesisCare, through regulation and governance, we deliver the latest evidence-based treatments in a safe and high-quality environment.  
Our Clinical Governance Committee sets safe and effective treatment protocols, reviews pathways, manages risk and works with the CQC. All consultant practising privileges are reviewed and continuously validated by our Medical Advisory Committee. Cases outside standard protocol are referred to our Clinical Advisory Team to peer review and recommend the best treatment plan.  
Our Clinical Leaders Forum consists of leading practitioners in all fields of oncology working with GenesisCare to spearhead best practice and innovations and expand our referral network.  
Our Clinical Reference Groups specialising in breast, prostate, SABR and neuro-oncology oversee the continuous process of clinical evaluation, using peer-group collaboration and data-driven insights to design and implement standardised treatment protocols across our centres. 
Patients can be referred from anywhere in the UK and all those with a new diagnosis of cancer are discussed at an MDT meeting. We are expanding our MDT service to facilitate peer review, collaborative decision-making and clinician support. 
If you'd like to discuss applying for practising privileges with GenesisCare, please email your local Referrer Engagement Manager (REM)
We provide the latest technology and treatments that are proven to make a difference. Find out more about how to make a referral to GenesisCare below.