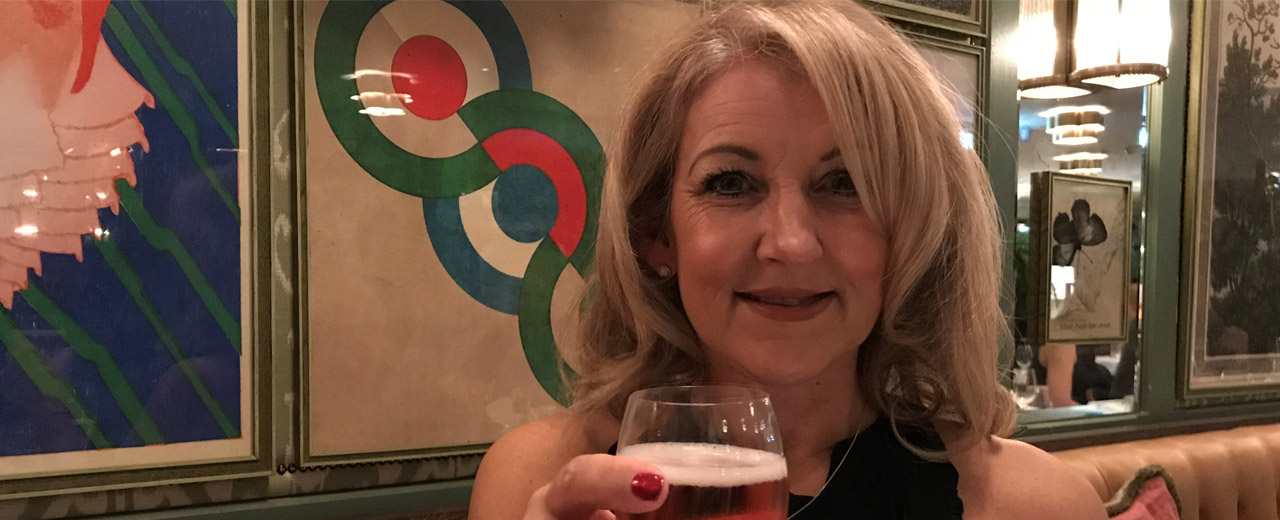 Davina's story – how integrative cancer care is supporting her through her cancer treatment
Article
"I'm 53 years old, married with two daughters aged 15 and 18 and I was diagnosed with rectal cancer in mid-June 2022.
I'd been experiencing a few symptoms but to be honest, I'd ignored them. Initially I thought I had piles which my GP confirmed but I'd also been feeling gassy and bloated. I'd done a bit of my own internet searching and understood this could be down to the menopause. However, when I started to pass blood clots, I realised things weren't right. I didn't want to hang around at that point and having private medical insurance, I went straight for a private referral and that's where my cancer journey started.
I wasn't expecting to receive a cancer diagnosis. I was expecting to be told I had polyps. After the initial shock my biggest fear was, 'am I going to die? I've got two girls, I can't die, they need me!' My clinician was amazing and reassured me that this is treatable and that we were going to get a positive outcome. He and his team were great; after that discussion I felt very reassured. OK, I knew it wasn't going to be pleasant, but I also knew I just needed to get on with it.
Following my diagnosis, I had a flexible sigmoidoscopy and within an hour that same day, I had a CT and an MRI scan. I had a call that night to confirm the cancer hadn't spread. To get that reassurance in less than 24 hours of a diagnosis was amazing because when you've been told you've got cancer, one of your biggest fears is that it's spread.
I'm now having daily chemoradiotherapy at GenesisCare in Windsor. After that, I'll have surgery. I've been told there's a 20% chance that the chemoradiotherapy could kill the tumour completely but I'm just focusing on the treatment pathway that's been set out for me and if surgery isn't required, then that's a bonus.
Before starting my treatment, I was given information about the wellbeing services available through Penny Brohn UK. I was determined to do everything necessary to make myself well again and so far, I've had reflexology, I've done some of the mindfulness stuff and a few relaxation sessions. I've had one to two sessions a week and I'm also hoping to get some acupuncture sessions in soon. I hadn't been expecting these kinds of things to be freely available, but when I heard about the benefits, I was keen to take care of my wellbeing as well as treating my cancer.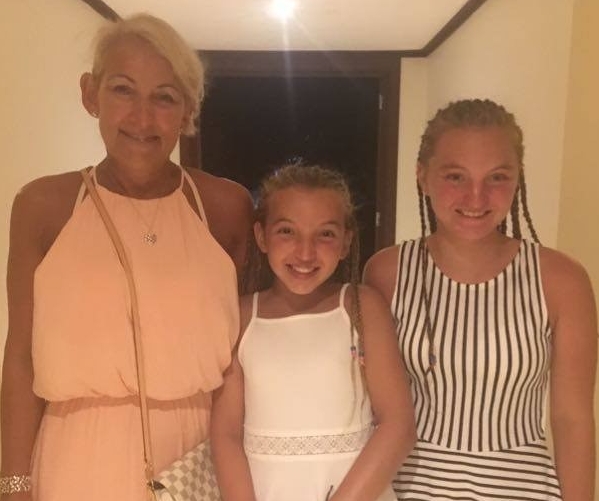 "My girls are the centre of my world and give me the strength and determination to get well."
They've really helped me to relax which is important when you're going through cancer treatment. The counselling sessions with the onsite Penny Brohn UK wellbeing consultant have helped me to stay focused and positive. It's also good to have something nice to look forward to after your treatment. I would totally recommend the Penny Brohn UK wellbeing services to others. You'd be mad not to want to use them!

I've also taken up the personalised Exercise Medicine programme GenesisCare offer. Having been a fitness instructor in the past I've got all the equipment at home so I've been doing it remotely through the app which means I can fit it in around my daily life.
Something I've learned from my journey so far is it's important to be positive, surround yourself with positive people and keep busy.
For anyone who might be ignoring something about their health, don't put things off, and don't try and self-diagnose. The only way to truly know is to see a doctor. Keep an eye on your bowel habits, keep a note of any subtle changes and go and get things checked. Having something like a polyp removed is quick and easy and much better than facing weeks or months of treatment because you've left it too late."