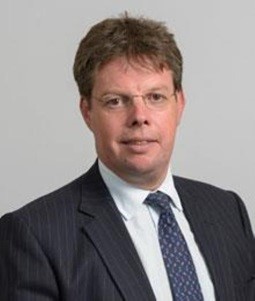 Consultant Clinical Oncologist
Silver Clinical Excellence Award by the NHS in 2015
Quality In Care In Oncology Award for improving the quality of life for people living with cancer, 2013 (team award)
Faculty Member, American Society of Therapeutic Radiation Oncology 2011 and 2012
British Institute of Radiology Mackenzie Davidson Memorial Medal and Lecture 2010
Royal College of Radiologists/IPEM Cochrane-Shanks-Jalill Visiting Professorship Cluj-Napocou, Romania, 2010
Rooney KP, Miah AB, Bhide SA, Guerrero-Urbano MT, Sharabiani MT, Newbold KL, Grove L, Harrington KJ, Nutting CM. Intensity modulated radiotherapy in locally advanced thyroid cancer: Outcomes of a sequential phase I dose-escalation study. Radiother Oncol. 2018 Apr;127(1):43-48.
Hague C, Foran B, Hall E, Guild S, Joseph O, Moule R, Nutting C, Parsons S, Prestwich R, Slevin N, West C, Thomson D. Patient Involvement in the Design of a Phase III Trial Comparing Intensity-modulated Proton Therapy and Intensity-modulated Radiotherapy for Oropharyngeal Cancer. Clin Oncol (R Coll Radiol). 2018 May;30(5):274-276.
Petkar I, Bhide S, Newbold K, Harrington K, Nutting C. Practice patterns for the radical treatment of nasopharyngeal cancer by head and neck oncologists in the United Kingdom. Br J Radiol. 2018 May;91(1085):20170590.
Gurney-Champion OJ, McQuaid D, Dunlop A, Wong KH, Welsh LC, Riddell AM, Koh DM, Oelfke U, Leach MO, Nutting CM, Bhide SA, Harrington KJ, Panek R, Newbold KL. MRI-based Assessment of 3D Intrafractional Motion of Head and Neck Cancer for Radiation Therapy. Int J Radiat Oncol Biol Phys. 2018 Feb 1;100(2):306-316.
Wong KH, Panek R, Dunlop A, Mcquaid D, Riddell A, Welsh LC, Murray I, Koh DM, Leach MO, Bhide SA, Nutting CM, Oyen WJ, Harrington KJ, Newbold KL. Changes in multimodality functional imaging parameters early during chemoradiation predict treatment response in patients with locally advanced head and neck cancer. Eur J Nucl Med Mol Imaging. 2018 May;45(5):759-767. doi: 10.1007/s00259-017-3890-2. Epub 2017 Nov 21. PubMed PMID: 29164301; PubMed Central PMCID: PMC5978912.
Royal College of Radiologists
British Institute of Radiology
British Oncology Association (BOA)
European Society for Therapeutic Radiology and Oncology (ESTRO)
European Society for Medical Oncology (ESMO)
Prof Christopher Nutting reviews