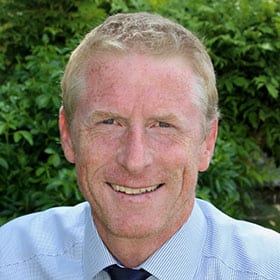 PhD FRCS(Urol) FEBU, Consultant Urologist
Expert in
Assessment and treatment of benign and cancerous prostatic disease
Christof Kastner is a Consultant Urologist based at Addenbrooke's Hospital in Cambridge and his specialist training took place in London.
Christof Kastner is an internationally recognised expert in assessment and treatment of benign and cancerous prostatic disease. With his colleagues in radiology, lead by Dr Tristan Barrett, he introduced MRI fusion technology to the UK and has been senior author of multiple publications, which have changed the approach to prostate cancer assessment. Their published results are amongst the top in the world.
The accuracy of his assessment with Transperineal Prostate Biopsies using MRI-US fusion guidance (M-TTP) allows Christof to counsel his patients with high confidence and inform about all treatment options, like radiation, surgery, surveillance and brachytherapy for prostate cancer as well as spacer insertion.
For patients with symptoms suggesting obstructive enlargement of the prostate (LUTS) Mr Kastner offers Holmium Laser Enucleation of Prostate (HoLEP) – he has performed more than 1,000 HoLEPs since 2007.
Consultant Urologist, Addenbrooke's Hospital in Cambridge
Interests
Prostate Cancer
MRI / Imaging -based  Prostate diagnostics and treatments
Fusion prostate biopsies
Prostate spacers
Prostate brachytherapy
Benign prostatic hyperplasia BPH / LUTS
Holmium Laser treatment of LUTS
General Urology
Consultant Urologist, Cambridge University Hospitals, Cambridge
Director of The Cambridge-MRI-Course.org
Member of the British Association of Urological Surgeon BAUS
Member of the European Association of Urologists EAU and ESUI (imaging society)
Associated board member of the European Society of Urological Imaging ESUI
Member of the Societe Internationale d'Urologie SIU
Mr Christof Kastner reviews