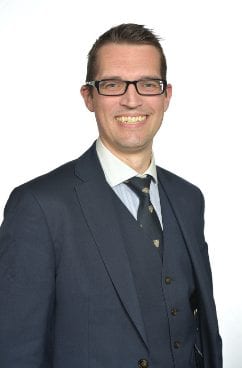 BM DM FRCS (Urol.), Consultant Urological Surgeon
Expert in
Prostate cancer & Bladder cancer.
Interested in
Prostate cancer Bladder cancer Infective & inflammatory conditions of the prostate & bladder
Mr Philip Charlesworth is a Consultant Urological Surgeon who has specialised in the diagnosis and treatment of Prostate Cancer & Bladder Cancer, as a Consultant since 2012. He is Chairman of the Specialist Uro-Oncology MDT across the South Thames Valley for the NHS, and for Berkshire & London for GenesisCare UK. He offers specialist clinics in Berkshire (Reading & Windsor) as well as Central London (Harley Street).
Mr Philip Charlesworth worked in the NHS and Military hospitals on the South Coast of the UK, before going to the University of Oxford in 2004 to begin a post-graduate degree in the Molecular Genetics of Urological Malignancies, at the Institute of Molecular Medicine, University of Oxford.
Subsequently Mr Charlesworth did his Specialist Surgical training in Urology & Uro-Oncology within the hospitals of Berkshire, Buckinghamshire, Northamptonshire & Oxfordshire. The final years of specialist training were concentrated on robotic surgery, minimally invasive surgery & open surgery for major urological cancers and subsequent surgical reconstruction. Final specialist training in complex robotic surgery was awarded via a robotic preceptorship in University of Southern California Institute of Urology, Los Angeles, California, USA. Further robotic experience was gained with the robotic surgical teams of Regina Elena Hospital, National Cancer Institute, Rome, Italy, Harlev University Hospital, Copenhagen, and the Institute of Karolinska, Stockholm.
Mr. Charlesworth has performed over 600 robotic major pelvic uro-oncological cancer operations over the past 5 years and is ranked as one of the highest volume surgeons according to nationally published statistics.
Most recently Mr Charlesworth has been part of the introduction and set up of the UrologyHub at GenesisCare providing fast access to expert urologists and the latest diagnostic test for both men and women. He has also pioneered the simplification of prostate hydrogel spacer insertions (including the widespread adoption of transition from a GA procedure to an LA procedure) and driven / developed a quality assurance measure across the UK for their insertion.
NHS Hospital/current post(s) Substantive Consultant Royal Berkshire Hospital 

Membership of The Royal College of Surgeons of England
Fellowship of the Royal College of Surgeons of England
Prostate Cancer
MRI of the Prostate to avoid unnecessary transrectal biopsy
Transperineal mpMRI enhanced targeted prostate biopsies
Retzius sparing Nerve Sparing Da Vinci Robotic Prostatectomy
+/- frozen section margin status
Prostate Brachytherapy
Infective & Inflammatory Conditions of the Prostate and Bladder
Urological Cancers / Uro-Oncology
Urological Reconstruction including robotic neobladder formation
Diseases of the Prostate & Bladder
Robotic Surgery & Minimally Invasive Surgery
Urological Reconstruction; Haematuria (Visible or Non-Visible)
Any general problems related to Penis / Scrotum
Elevated PSA / Prostate Cancer diagnosis & treatment
Benign Prostatic Hyperplasia, BPH
Lower Urinary Tract Symptoms, LUTS
Bladder Cancer (detection, surgical management & surveillance)
Mr Philip Charlesworth reviews