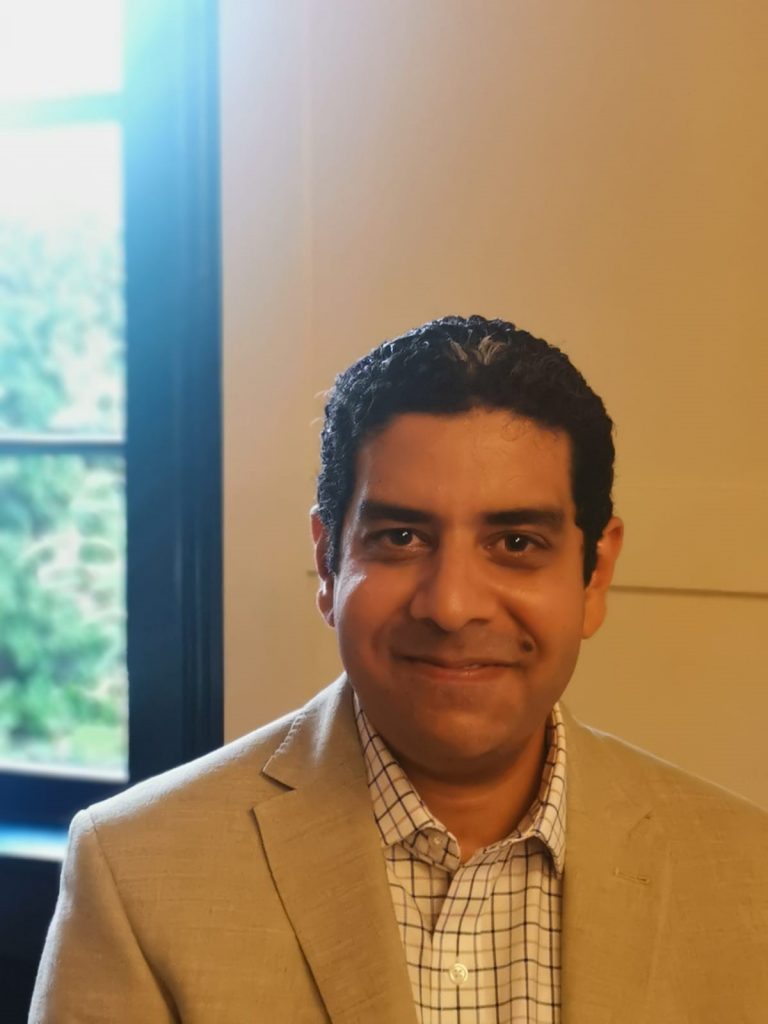 MB BCh, MSc, MD, FRCS, FEBS, Consultant Oncoplastic Breast Surgeon
Expert in
Oncoplastic breast surgery
Mr Youssef is a consultant general surgeon at Norfolk and Norwich University Hospital.
His speciality is oncoplastic breast surgery which balances oncologic safety for cancer surgery with good cosmetic outcomes. Oncoplastic surgery combines the skills of general surgery and plastic surgery.
He has extensive experience in performing the full spectrum of breast surgical procedures.
Mr Youssef is experienced in skin-sparing mastectomy, nipple-sparing mastectomy and immediate reconstruction with implants and ADM (Acellular Dermal Matrix) or Latissimus Dorsi flap. He pioneered pre-pectoral implant reconstruction and has led the auditing of patient reported outcome measures (PROMs) for this technique in Norwich.
Mr Youssef has published many articles in peer-reviewed journals focusing on surgical oncology, oncoplastic surgery techniques and patient-reported outcomes after breast reconstruction.
He is a lecturer at the medical school of the UEA and a tutor in courses teaching breast reconstruction. He regularly participates and presents in international and national meetings.
 Consultant general surgeon, Norfolk and Norwich University Hospital
 Lecturer at the medical school of the UEA 
Breast Surgery
Patients' reported outcome measures (PROMs)
Oncoplastic Surgery
Surgical Oncology
Axillary management
Significantly reducing implant loss rates in immediate implant-based breast reconstruction: A protocol and completed audit of quality assurance HJ Knight, JJ Musgrove, MMG Yousef, DJ Ferguson, Sisse Olsen, Rachel Tillett - Journal of Plastic, Reconstructive & Aesthetic Surgery, 2019
The Use of Latissimus Dorsi Mini-Flap in Partial Breast Reconstruction. Ibraheem, M., Youssef, Y. Abdalla, R. Boutrus, A. Farouk, and A. Morsi - Journal of Cancer Science and Clinical Therapeutics, vol. 3, issue 4, pp. 240-250, 2019.
Batwing mammoplasty – a safe oncoplastic technique for breast conservation in breast cancer patients with gigantomastia. Tamer M Manie, Mina MG Youssef, Sherif N Taha, Ahmed Rabea, Ahmed M Farahat - Annals of the Royal College of Surgeons of England.
The effect of Oncotype DX on adjuvant chemotherapy treatment decision in early breast cancer. Mohamed Rabie, Adeline Rankin, Amy Burger, Mina Youssef – Annals of the Royal College of Surgeons of England. 2019 Jun 20:1.
The significance of sentinel lymph node micrometastasis in breast cancer: Comparing outcomes with and without axillary clearance. Youssef M, Cameron D, Pucher P, Olsen S, Ferguson D - Breast. 2016 Sep 23;30:101-104. doi: 10.1016/j.breast.2016.09.005.
Royal College of Surgeons of England – Fellow
Association of Breast Surgeons – ABS
European Society of Surgical Oncology - ESSO