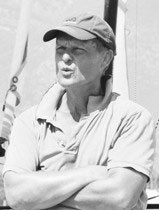 FRCS, MB BCh, ENT Consultant Surgeon
Expert in
Head, neck, and thyroid cancer
Interested in
General and Paediatric ENT Surgery. Sinus, throat and voice conditions
Mr John Shotton is a highly-skilled Ear, Nose & Throat (ENT) Consultant Surgeon based at the Maidstone and Tunbridge Wells NHS Trust for over 25 years where he is the senior ENT Surgeon and core member of the Head and Neck Multi-disciplinary Team, and Chairman of the Thyroid MDT for Kent Oncology Maidstone.
He has wide experience including Paediatric ENT conditions and undertakes both straightforward and complex surgery for nose/sinus (including FESS), tonsil and throat disorders including tonsillectomy/adenoidectomy by coblation together with thyroid/ parathyroid and salivary including parotid  interventions.
Mr Shotton graduated in 1980 and undertook postgraduate training in central London principally at Kings College Hospital, but also at the Royal Marsden Hospital and the National Hospital for Nervous Diseases, Queen Square.  Further experience gained in Tunbridge Wells and the Regional Plastic Surgery Unit at the Queen Victoria Hospital,  East Grinstead. A surgical fellowship at the University Hospital in Zurich was undertaken as a senior trainee and Mr Shotton spent time with the Royal Flying Doctor Service in West  Australia as a medical student.
He sees private patients at Nuffield Health Tunbridge Wells, Spire Hospital Tunbridge Wells, KIMS Hospital Maidstone, The Wells Suite Pembury Hospital and Genesis Care in Kings Hill.
Mr Shotton is father to 5 children. In his spare time, he enjoys cycling, squash, tennis and sailing/surfing as well as caring for three pet sheep. He loves old cars, especially his 1967 Beetle.
Kings College Hospital
Royal Marsden Hospital
National Hospital for Nervous Diseases, Queen Square
University Hospital in Zurich
Queen Victoria Hospital
Nuffield Health Tunbridge Wells
Spire Hospital Tunbridge Wells
KIMS Hospital Maidstone
The Wells Suite Pembury Hospital
Genesis Care in Kings Hill
Head and neck cancer
Thyroid cancer
General and Paediatric ENT Surgery; Sinus, throat and voice conditions; 
Thyroid and salivary/ Parotid disorders and assessment of neck lumps; 
Wide range of surgery undertaken including FESS endoscopic sinus surgery including balloon sinoplasty tonsil/adenoid removal including use of Coblation technique; 
Thyroid/ parathyroid and parotid interventions.

British Association of Endocrine and Thyroid Surgeons
How we do it: Implementing change – a multi-centre audit of an evidence based protocol on post thyroidectomy calcium maintenance.
Gillett D, Fahmy F, Liew L, Massey S, Shotton J C
Accepted by Clinical Otolaryngology and Allied Sciences January 2006
Management of serum calcium levels in post-thyroidectomy patients
Fahmy F F, Gillett D, Lolen Y, Shotton J C
Clinical Otolaryngology and Allied Sciences (2004) 29(6), 735-739
Intramuscular capillary hamartoma of the tongue
Gillett D, Fahmy F, Eveson J W, Shotton J C
Journal of Otolaryngology (2003) 117(9) 734-735 (2)
Adjuvant radiotherapy for primary mucosal malignant melanoma of the larynx
Asare-Owusu L, Shotton J C, Schofield J B
Journal of Laryngology and Otology (1999) 113(10) 932-934
An unusual cutaneous presentation of Hodgkin's disease
De-Grip A, Schofield J B, Shotton J C
Journal of Laryngology and Otology (1999) 113(8) 765-768