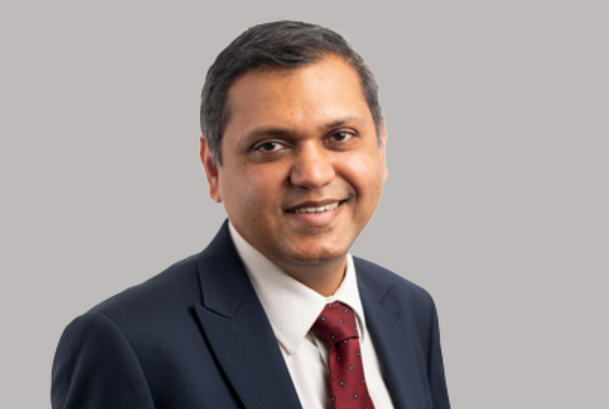 FRCS(Urol), DNB( UROL), MS, Consultant Urological Surgeon
Expert in
Minimally invasive, Urooncology, and Paediatric Urology
Having qualified from the University of Mumbai, India in 2000, Hemant Nemade spent significant time gaining a wide general surgical skills base leading to MS(2005)and then embarking on specialist urological training in India gaining considerable expertise. He underwent further sub-specialist training in Minimally invasive, Urooncology, and Paediatric Urology at Royal Marsden, King's College Hospital, and Great Ormond Street Hospital in the UK obtaining the FRCS (Urol) in 2012.
During that time he developed particular interests in benign and malignant prostate and kidney disease and in the application of newer technologies in Urology. Hemant is currently a Consultant Urologist at Frimley Park Hospital in Surrey and delivers a breadth of services for general urological conditions, including general waterworks problems, scrotal swellings, and penile conditions.
Beyond this, he provides a regional service for stones of kidney and ureter and prostate cancer. His remit is to continue and enhance the provision of minimally invasive surgical treatments to patients through the department incorporating enhanced recovery techniques. His recognized expertise in laser treatment and Urolift for the treatment of symptomatic benign prostate disease has led to his continued involvement in cutting-edge developments in this and other technologies. He takes a keen interest in improving patient safety and is a member of the Governance Committee of the trust.
Hemant has a strong research background and continues to research ways of improving prostate cancer diagnosis, including fusion-guided targeted biopsies. and has presented widely in national and international meetings such as the American Urological Association, European Association of Urology, British association Of urological Surgeons Société Internationale d'Urologie, Royal Society of medicine, and Urological Society of India.
Hemant has extensive experience in teaching both undergraduate and postgraduate medicine being a clinical and educational supervisor, undergraduate examiner for University College London, and invited faculty on various national and international courses.
He has garnered several awards and prizes, including prizes for Gold Medal in Urology, National Board, India 2009, and Gold medal in General Surgery University of Mumbai, India. He was awarded the Best Surgical Teacher Prize in 2010.
Oncology - surgical
Urinary tract disorders
Infection control
Prostate disease including prostate cancer diagnosis (PSA, multiparametric prostate MRI scanning, template prostate biopsies, Fusion targeted template biopsies)
LUTS
Benign prostatic hyperplasia (BPH)
Holmium laser prostatectomy
The urolift procedure
Minimally invasive treatment of stones in the kidney, ureter pipe and bladder
Laser treatment of stones kidney cancer
Foreskin problems
Urethral disease
Erectile dysfunction
Bladder cancer diagnosis and treatment
Royal College of Surgeons of Edinburgh (RCSEd)
British Association Of Urological Surgeons (BAUS)
Urological Society of India (USI)
Medical protection Society (MPS)
Gold Medal in Urology, National Board, India 2009 
Gold medal in General Surgery University of Mumbai, India
Awarded the Best Surgical Teacher Prize in 2010.