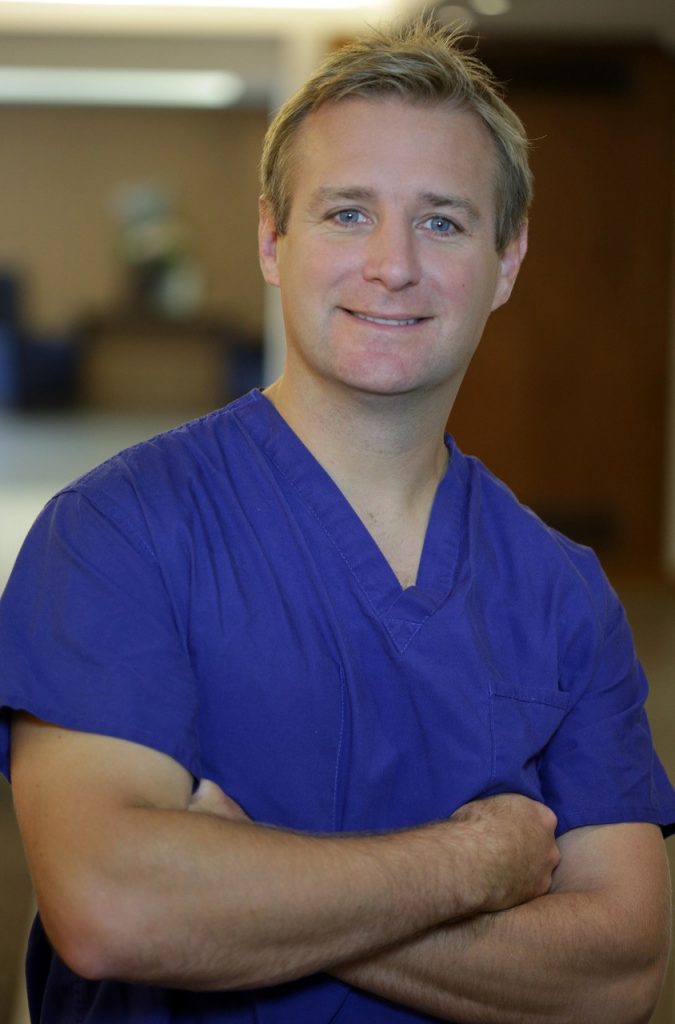 MBChB DPhil FRCS (Urol), Consultant Urologist
Expert in
Management of Gastrointestinal, Hepatobiliary and Head and Neck cancers with chemotherapy and radiotherapy
Mr Chris Blick is a Consultant Urological Surgeon who has a subspeciality interest in urological cancers, particularly laparoscopic and robotic renal, ureteric and bladder surgery. Mr Blick has an interest in the treatment of  benign prostatic enlargement using  rezum and urolift technology.
Mr Chris Blick carried out his specialist urological training in the Oxford deanery within the hospitals of Oxfordshire, Berkshire, and Buckinghamshire. He completed his specialist training with a British Association of Urological Surgeons Fellowship to the Keck Institute of Medicine, University of Southern California, USA. This was under the tutorship of Professor Inderbir Gill, a world renowned pioneer and international leader of robotic renal and bladder surgery. His team has the world's most extensive experience of robotic renal and bladder surgery having carried out over 13,000 procedures.
Mr Chris Blick also has a particular interest in clinical trials. He was successful in becoming the first urological trainee member of the National Institute of Heath Research (NIHR) clinical studies group (CSG). He currently sits on the national renal and bladder cancer CSG, the screening and early prevention (SPED) group and the UK cancer screening and early prevention group of the NIHR. He is the Research and Development Lead in Urology at the Royal Berkshire Hospital. He has recently received funding and is Chief Investigator in the TARGET trial using augmented reality and artificial intelligence in the diagnosis of prostate cancer. He is also UK Chief Investigator for the EASE Trial examining the role of active surveillance in renal cancer.
Prior to specialist training, Mr Chris Blick was awarded competitive fellowship grants by The Royal College of Surgeons, The Urology Foundation and UCare. This supported 3 years of full time laboratory based scientific research in kidney and bladder cancer. Following this, Mr Chris Blick has published extensively in the clinical and scientific literature on kidney and bladder cancer and after completing his thesis was awarded a DPhil (PhD) by Christ Church, University of Oxford.
During specialist training, Mr Chris Blick was elected by his peers as Chairman of the Specialist Urology Registrars Group (SURG). Mr Blick represented the views and educational needs of all the UK and Irish specialist urological trainees / residents over the 3 years of his chairmanship.
Mr Blick is also a member of the editorial board of the Journal of Clinical Urology and is a reviewer for a number of international journals.
Universities
Keck Institute of Medicine, University of Southern California, USA
The management of renal cancer
The management of bladder cancer
The management of male urinary symptoms and treatment for benign prostatic enlargement
The management of infections and inflammatory conditions of the bladder and prostate
Fellowship of The Royal College of Surgeons
Joint Academic Board Funding for TARGET trial
BAUS Endourology Travelling Fellowship
The Urology Foundation Research Fellowship
The Royal College of Surgeons Research Fellowship
Member of the National Institute of Health research Clinical studies group for Renal and Bladder cancer
Mr Christopher Blick reviews