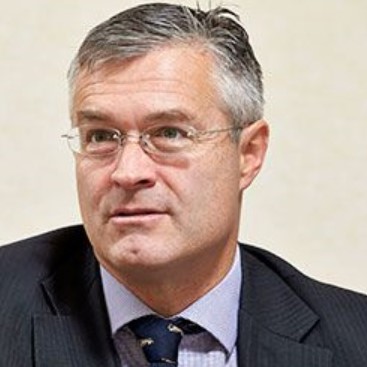 MB BS, BSc, MD, FRCS (Urol), FEBU, Consultant Urologist
Expert in
Genitourinary cancer
Prostate cancer
Mr Doherty specialises in the diagnosis and management of prostate cancer.
He has completed one of the largest caseloads of prostatectomies in the UK, undertaking more than 3,000 operations. He is recognised for his expertise in nerve-sparing techniques, reducing the risk of erectile dysfunction and incontinence from prostate cancer surgery. Mr Doherty has published extensive results from his nerve-sparing procedures. He was voted one of the UK's top ten prostate cancer specialists in a national poll of consultant urologists published in the Daily Mail.
Mr Doherty came up with the original idea for, and led the development of, a live prostate cancer results centre allowing patients to track their individual recovery and compare outcomes in a clear and meaningful way. This innovation has been shortlisted for a prestigious Health Service Journal award.
Mr Doherty is a recognised UK expert in keyhole surgery, having performed more than 1,200 prostatectomies laparoscopically. Mr Doherty was also one of the first surgeons in the UK to perform laparoscopic cystectomy (bladder removal) and laparoscopic nephrectomy (kidney removal). Both procedures are acknowledged as being extremely technically demanding.
Mr Doherty also specialises in the treatment of benign prostatic hyperplasia (BPH), or the enlarged prostate, using GreenLight laser surgery, an effective, minimally-invasive treatment option. Mr Doherty has completed more than 500 GreenLight laser procedures, is a national trainer in the technique and is one of a small number of surgeons using the 'third generation' XPS laser technology.
Mr Doherty trained at The Middlesex Hospital, the Royal Marsden, Charing Cross Hospitals and the Institute of Urology before taking up his position as a consultant urologist at Queen Elizabeth Hospital Birmingham in 2001. He has published extensively, including articles inThe Lancet.
Expertise
Genitourinary cancer
Prostate cancer
Interests
Prostate diagnosis and PSA
General urology and GreenLight laser for BPH
Prostate Cancer Treatment
British Association of Urological Surgeons
European Association of Urologists
American Urological Association
Prostate cancer and PSA in the British Journal of Cancer