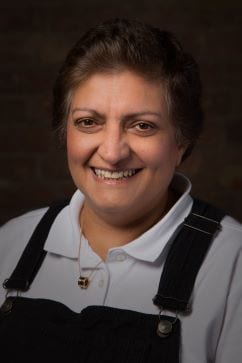 BSc (Hons), MSc, MBBS, FRCS Breast surgeon
Special clinical interest in in breast surgery, breast augmentation (enlargement), breast reductions, general surgery and cosmetic tattooing.
Delilah Hassanally studied at St George's Hospital, London, after gaining a Bachelors degree in Pharmacy and Masters in Biopharmacy. She qualified in 1993.
Delilah went on to general surgery training in the North East Thames region. As a specialist registrar this took her to Old Church Hospital, Basildon Hospital, Whittington Hospital, Bart's and The Royal London Hospital. She gained experience and specialist training in breast disease at the Royal Surrey County Hospital and The Royal Marsden Hospital. Delilah travelled to Milan, Italy to the European Institute of Oncology, to extend her knowledge of breast reconstructions.
Delilah is on the specialist GMC register as an accredited breast surgeon. She is a full time consultant in breast surgery at Medway Maritime Hospital in Kent. She maintains a special interest in breast cancer surgery, balancing oncological safety with cosmetic results.
Contact details
Private Secretary: Karen Conn-White
Email: Karen.conn-white@spirehealthcare.com
Current position(s)
Consultant Oncologist, Nottingham City Hospital
Interest
Breast cancer surgery

Medical education
Member, British Association of Surgical Oncology
General Medical Council Specialist Register
Fellow, Royal College of Surgeons



Multiple choice questions in surgery for medical students – Pastest Publishers

Ambulatory Surgery – Springer Verlad
Medway Maritime Hospital Breast Unit, Director of Screening, 2010