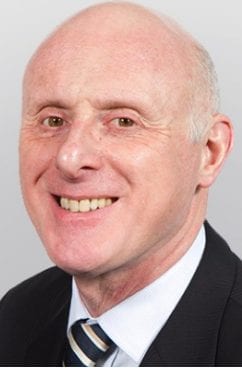 BSc (Hons), LRCP, MRCS, MBBS (Hons), FRCP, FRCR, FRAS, Clinical oncologist
Expert in
Clinical Oncology
Special clinical interest in breast cancer and prostate cancer.
Dr Karp is a Consultant in Clinical Oncology with specialist interests in cancers of the breast, gastrointestinal tract (colon, rectum, stomach, gullet, pancreas), prostate and bladder. He treats cancer patients with the latest chemotherapy and molecular targeted agents as well as radiation and chemo-radiation. Dr Karp uses Intensity Modulated Radiotherapy (IMRT) and Image Guided Radiotherapy (IGRT) and surface-guided radiotherapy (SGRT). For prostate cancer patients treatment using spacers is available.
Dr Karp has been a consultant for nearly 30 years and recently retired from the North Middlesex University Hospital and Royal Free Hospital NHS Trusts. He is also an Honorary Consultant at University College Hospital London NHS Trust. He trained in General Medicine and then in Clinical Oncology. His training posts in Clinical Oncology were at the Middlesex Hospital, London and at Mount Vernon Hospital in Northwood. He was a member of the North London Cancer Network and was on the Faculty Board of Clinical Oncology of the Royal College of Radiologists. Dr Karp is also a member of The Prostate Practice, a specialist group of surgeons, oncologists, and radiologists, delivering the latest techniques in the diagnosis and treatment of all prostate conditions.
Treatments 
Radiotherapy
Chemotherapy
Immunotherapy
Hormone therapy
NHS Hospital / affiliated hospitals / current post(s)
Retired
Royal College of Radiologists