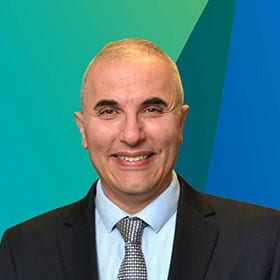 MRCP, FRCR, MD, Clinical Oncologist
Special clinical interest in breast cancer and lung cancer.
Dr Hadaki is an Oncology Consultant with a special interest in breast cancer and lung cancer.
He undertook his oncology training at Addenbrooke's Teaching Hospital which has a strong affiliation with the University of Cambridge. He also gained valuable experience in chemotherapy and radiotherapy during his honorary contract with the Oncology Department at University College London Hospital.
Dr Hadaki regularly attends the Advanced Breast Conference and the British Thoracic Oncology Group conference to keep his knowledge and expertise up-to-date. He regularly audits his practice and is on the specialist GMC register as an accredited consultant oncologist.
Current position(s)
Consultant oncologist, Kent Oncology Centre, Maidstone Hospital, Maidstone & Tunbridge Wells Trust
Novel chemotherapy and biological agents
Advanced radiotherapy techniques – stereotactic radiotherapy for lung cancer
Fellow of the Royal College of Radiologists (FRCR)
Member of the Royal College of Physicians (MRCP)
Member of the European Society for Medical Oncology (ESMO)
Member of the European Society for Therapeutic Radiology and Oncology (ESTRO)
Member of the British Medical Association (BMA)