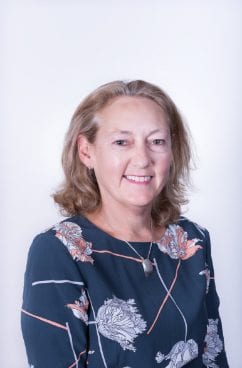 MBBS, MD, FRCP, FRCR, FRANZCR , FRCP, Clinical oncologist
Expert in
Skin cancer and kidney cancer
Special clinical interests include skin cancer and kidney cancer.
Dr Fife has wide experience in the management of kidney (renal) and skin cancers. She has active clinical research interests and is Principal Investigator for national and international clinical trials.She has around 100 peer-reviewed publications.
She is a member of the National Cancer Research Institute Bladder and Renal Group has also advised NICE. She is an author of the 2020 British Association of Dermatologists Squamous cell skin cancer guidelines and the 2021 Basal cell cancer guidelines.
She is also chair of the Kidney Cancer UK Accord group, a professional and patient group which aims to improve management of kidney cancer in the UK. Dr Fife trained in medicine at St George's Hospital, London and in oncology at the Royal Marsden Hospital, Hammersmith and Charing Cross Hospital.
She carried out clinical research in HIV related malignancies and completed an MD in angiogenesis related research at Chelsea and Westminster and Charing Cross Hospitals in 1995-8. Subsequently, Dr Fife was a locum Consultant and Research Fellow at the Sydney Cancer Centre and Sydney Melanoma Unit, carrying out further laboratory and clinical research.
Dr Fife is now a Consultant Clinical Oncologist at Addenbrooke's Hospital, Cambridge where she was appointed in 2001. Her interests are clinical and translational research, and teaching and training of junior doctors.
Expertise
Kidney (renal) cancer

Drug treatment including immunotherapy of advanced renal cancer
Stereotactic Ablative Body Radiotherapy (SABR) for primary and metastatic renal cancer

Skin cancer

Radiotherapy for basal cell and squamous cell carcinomas and melanoma
Immunotherapy for advanced squamous cell carcinomas and Merkel Cell Carcinoma; vismodegib for advanced basal cell carcinomas
Rare skin cancers (such as primary cutaneous lymphomas, Kaposi's sarcoma, and Merkel cell carcinoma)
Interests
Clinical and translational research
Teaching and training of junior doctors
Fellow of the Royal College of Radiologists (FRCR)
Fellow of the Royal College of Physicians (MRCP)
Fellow of the Royal Australian and New Zealand College of Radiologists (FRANZCR)