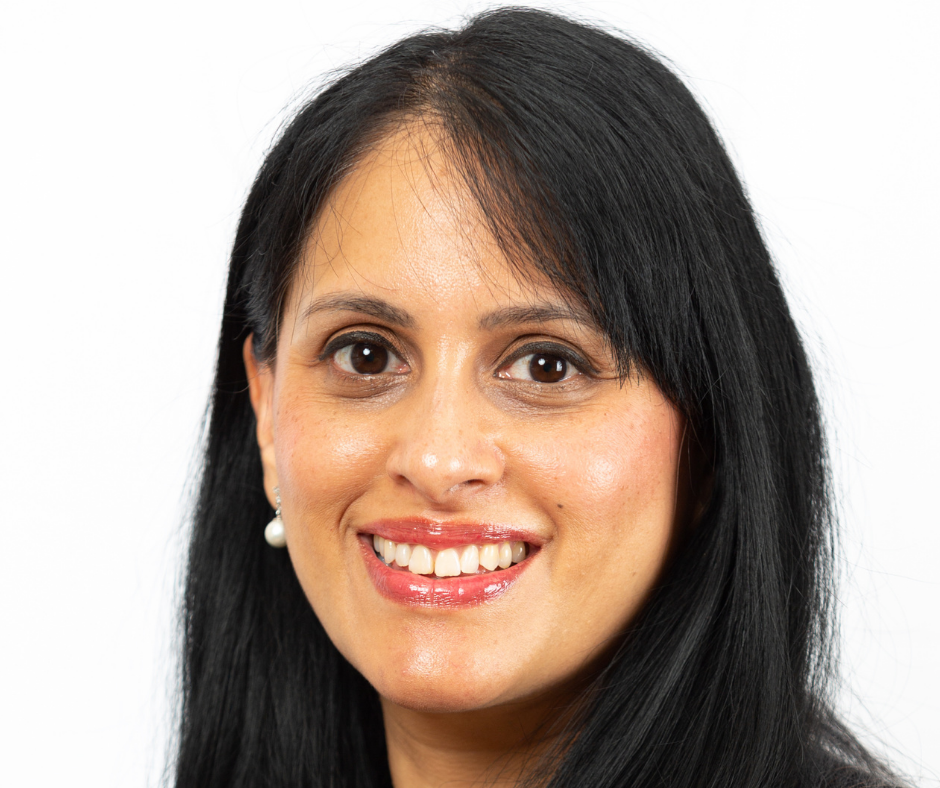 MBBS, MRCP, FRCR, Clinical Oncologist
Dr Girija (Gij) Anand has been a consultant in clinical oncology at North Middlesex University Hospital NHS Trust since her appointment in January 2011. 
She obtained her MRCP in 2002. Completed her higher specialist training in clinical oncology in London in 2009. She is a fellow of the Royal College of Radiologists since September 2007.
Dr Anand has wide experience in the general oncological management of various tumour sites. Her expertise is in treating tumours of the breast, and skin (non melanoma) malignancies. This includes the delivery of novel radiotherapy techniques including stereotactic radiotherapy and medical oncology.
She has an active interest in research, teaching and recruits into national and commercial clinical trials. Another key area of interest is service development in the modern NHS. Her subsequent leadership roles included:
Acute oncology lead 2011-2012 and member of London Cancer Acute Oncology External Reference Group 2012
Radiotherapy lead for London cancer skin pathway board established to streamline skin cancer pathways across north central London(2012-2017).
Clinical Director for oncology & palliative care at North Middlesex (2014-2018),
Radiotherapy Strategic lead for Royal Free London & North Middlesex University Hospitals 2018-2019
Faculty member for Clinical Oncology at the Royal College of Radiologists Sept 2019-2022
Co lead for Stereotactic Ablative Body Radiotherapy at North Middlesex University Hospital since 2019.
Associate Medical Director at North Middlesex University Hospital since March 2022
MRCP Royal College of Physicians 2002
FRCR Royal College of Radiologists 2007
MBBS Kasturba Medical College India 1998
Active recruiter into National & commercial clinical trials in breast & lung cancer.
Member of the TRACER X Consortium that have published several papers in peer reviewed journals.
Royal College of Radiologists
Gold medallist in Ophthalmology MBBS India
Life Threatening Pembrolizumab Induced Myositis in a Patient Treated for Advanced Adenocarcinoma of the Lung S Robinson C Lai G Hotton And G Anand Acute Medicine Journal, Volume 18, Issue 3, pages 137-204(2019)
Organising pneumonia during breast cancer treatment with trastuzumab Wing-Kin Liu Rebecca Gillibrand Ian Moonsie Girija Anand Ricardo J. José Annals of Research Hospitals, August 2019
Palliative Whole Brain Radiotherapy for Cerebral Metastases in Advanced Lung Cancer: does it make a difference? H Buckley, N Bhuva, A Ranger, N Goyal, G Anand et al European Journal of Palliative Care Vol 22.5, October 2015
Palliative Radiotherapy for Merkell Cell Carcinoma; Single centre experience and review of the literature 
B Kanagaratnam, A Shah and G Anand Journal of Radiotherapy in Practice Published online Volume 15, Issue 2, June 2016 pages 189-195
11. Superior vena cava stent migration into the pulmonary artery causing fatal pulmonary infarction
G Anand, C Lewanski, S Cowman and J Jackson Cardiovascular and Interventional Radiology February 2010